Don't let anyone say the Overwatch League isn't serious business, there's no better proof of it than the way in which the Countdown Cup hero bans were decided -- with Marbles on Stream.
For those unaware, the 2021 OWL format involves four monthly tournaments leading to the overall playoffs. Two of these tournaments involve hero bans (two DPS, one tank, and one support) to spice the meta and avoid a feeling of stagnation. 
Following the Summer Showdown, which didn't feature any bans, the Countdown Cup brough them back, with Overwatch League casters, analysts, and hosts of PlatChat Josh "Sideshow" Wilkinson, Matt "Mr X" Morello, Jonathan "Reinforce" Larsson, alongside former OWL pro Connor "Avast" Prince being responsible for the madness. 
OWL 2021 Countdown Cup Hero bans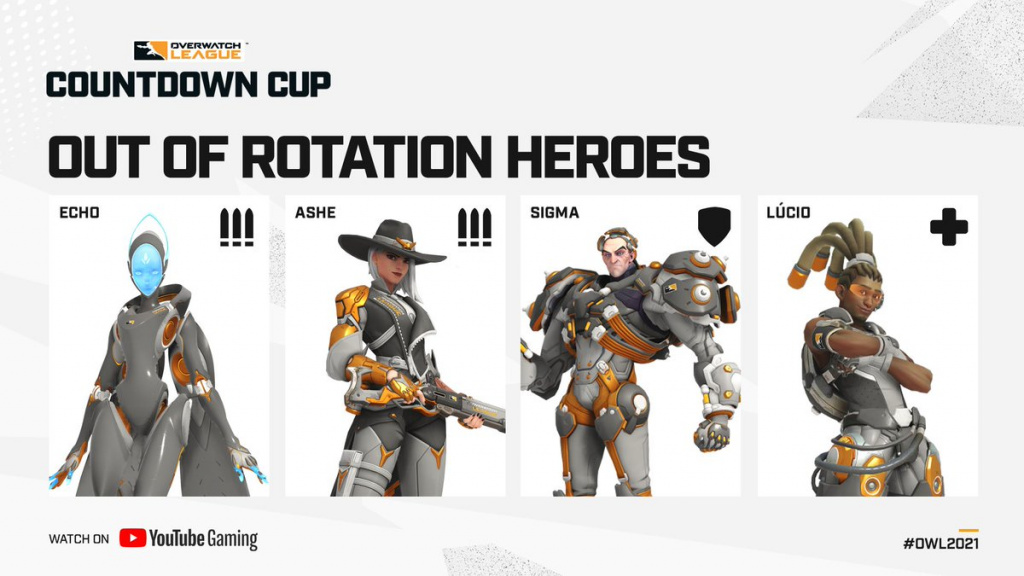 Marbles on Stream, a game in which you can simulate marble races with a wide variety of wacky stages, is not something you'd immediatly associate with something as important as a hero ban process, especially since the Countdown Cup is the last stop before the playoffs, with many teams fighting for a spot.
Of course, there was a method to the madness, with characters from each role being given a certain amount of marbles based on the percentage they were used the prior tourmanet (more usage, more marbles, essentially).
On top of this, heroes like Tracer and Sombra were barred from being selected, as they were already banned this season. In the end, the four banned heroes were: 
Echo (DPS)
Ashe (DPS)
Sigma (Tank)
Lúcio (Support)
If you want to watch the craziness unfold, check out the YouTube video embedded down below.
For more on Overwatch check out our dedicated section with news, guides, and more.