Despite Chinese
Overwatch League
teams announcing
a boycott
against Seoul Dynasty's DPS player Jong-ryeol "Saebyeolbe" Park after his comments mocking the One China movement, they have all announced in a joint statement they will no longer be moving forward with this decision.
Hangzhou Spark, Guangzhou Charge, Shanghai Dragons, and Chengdu Hunters all took to Twitter expressing via a quick update that through the "active involvement of the Overwatch League and with collaborations from the team involved" they all agreed to stop boycotting SBB and the Dynasty.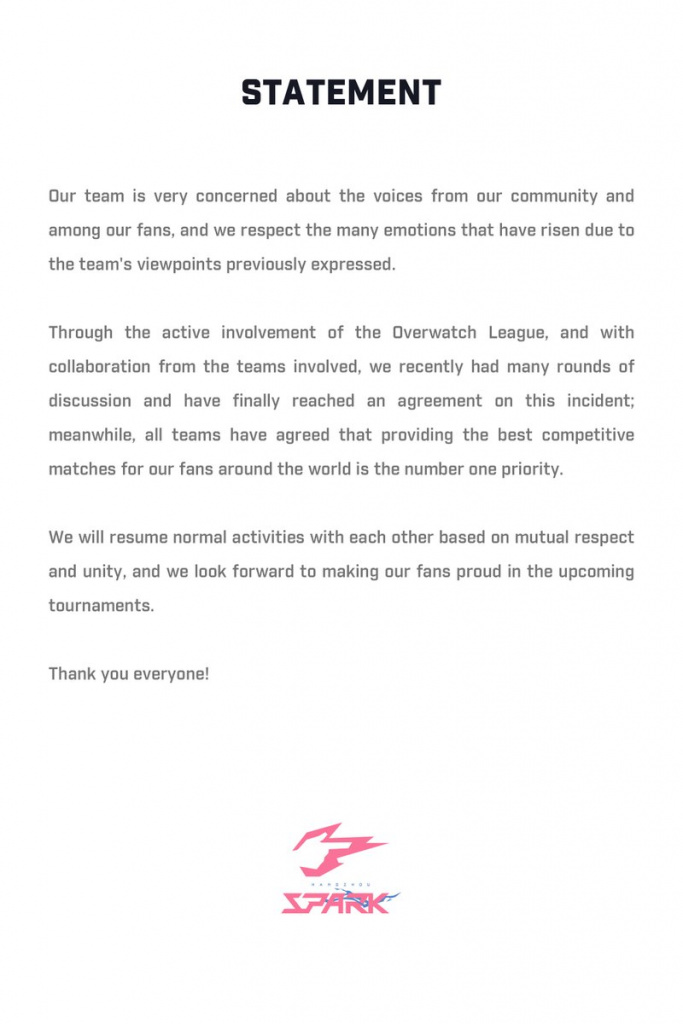 (Picture: Hangzhou Spark)
The decision to essentially copy and paste the same statement was heavily criticised by the Overwatch community, which felt the apology was insincere.
In fact, many OWL supporters sided with SBB, spamming every post made by the Chinese teams on social media with an image sporting the Seoul Dynasty logo and the phrase "I stand with Saebyeolbe."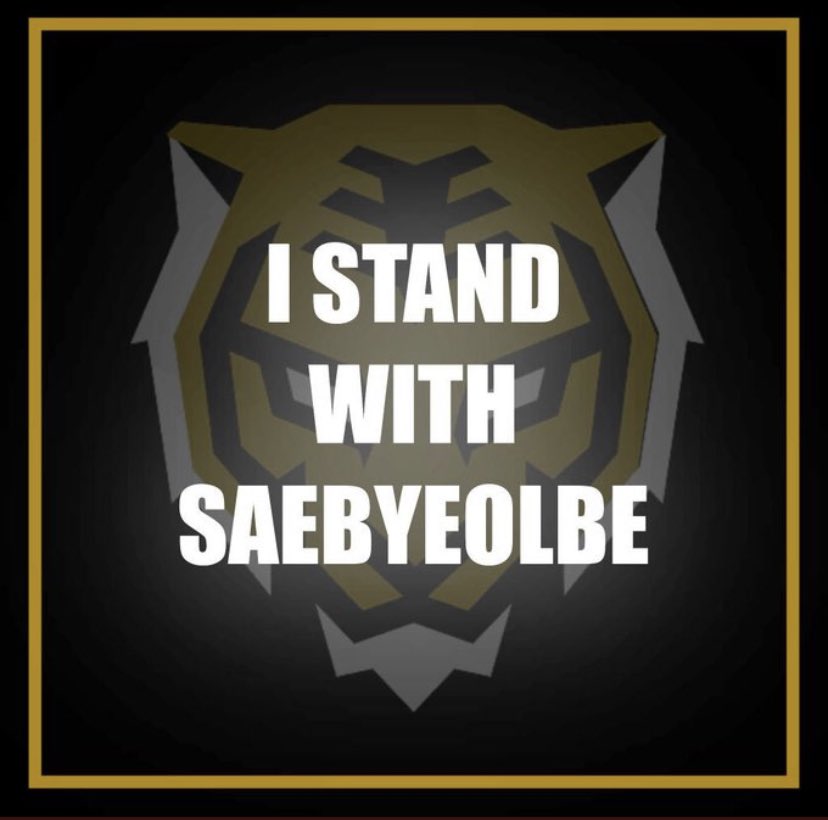 The Seoul Dynasty issued a similar statement after remaining silent during the controversy, paraphrasing the Chinese teams' statements, expressing gratitude to the fans that supported SBB and the org the past few days.
Both the Chengdu Hunters and Shanghai Dragons are set to play in the first OWL 2021 monthly tournament, the May Melee, facing Florida Mayhem and Dallas Fuel respectively.