San Francisco Shock's Matthew "super" DeLisi and Jay "sinatraa" Won have appeared on The Tonight Show with Jimmy Fallon after
the team became Overwatch League Season 2 champions
last weekend.
Jimmy asks to see the trophy and is impressed by how heavy it is, remarking 'this is the best trophy I have ever seen in my life' as he holds it.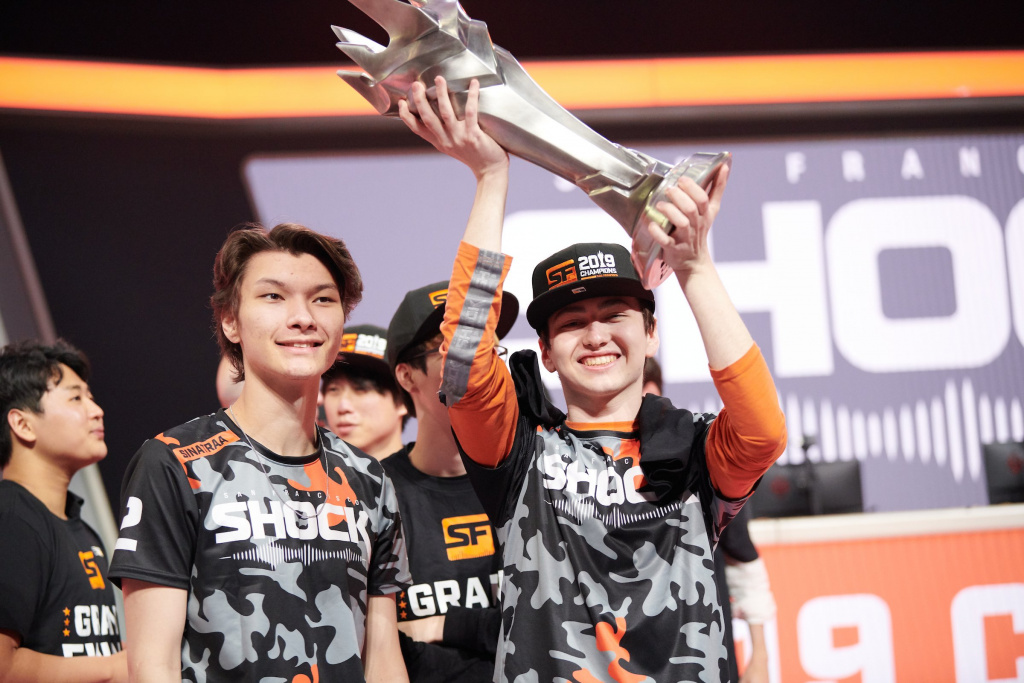 Both super and sinatraa take time to talk the audience through how Overwatch works as a game, the franchise system they play under and the popularity of the game around the world. They go on to talk about how they were able to convince their parents to let them pursue professional gaming, playing schedules for OWL players and gave advice to those out there potentially wishing to follow the same path.
'Stay on top of your responsibilities, be a smart person about it but if this is something you are really into and really passionate about, I'd say give it a shot,' explains super, with sinatraa also emphasising how much time is required to try be the very best in the world to be able to compete at the top level.
Super and sinatraa's appearance on The Tonight Show can be seen in the YouTube clip below.
This is not the first big crossover for esports into mainstream media coverage recently. Streamer and gaming personality Tyler "Ninja" Blevins recently appeared on The Masked Singer as The Ice Cream before his elimination and reveal in episode two last month. Earlier this year, The Simpsons producers worked with Riot Games to produce an episode called 'E My Sports', a play on Bart's famous 'eat my shorts' catchphrase, in which Bart becomes part of a successful esports team in a League of Legends style game titled 'Conflict of Enemies'.