If you love watching PlayerUnknown's Battlegrounds (PUBG) esports action, then you are in for a treat this year. We've already covered the mammoth PUBG Global Invitational.S 2021 tournament, featuring a 3.5 million USD prize pool which is currently underway. However, there's still a lot more plans for PUBG esports in 2021.
PUBG esports 2021 roadmap
After the completion of the PUBG Global Invitational.S 2021 tournament, fans can look forward to two PUBG Continental Series (PCS) events.
In a new post, KRAFTON, Inc., responsible for entertainment properties such as PUBG, revealed how last years PUBG Continental Series (PCS) helped expand engagement and viewership. It will be returning this year with both the PCS4 and PCS5, followed by the PUBG Global Championship in November.
The PUBG esports 2021 roadmap can be viewed below.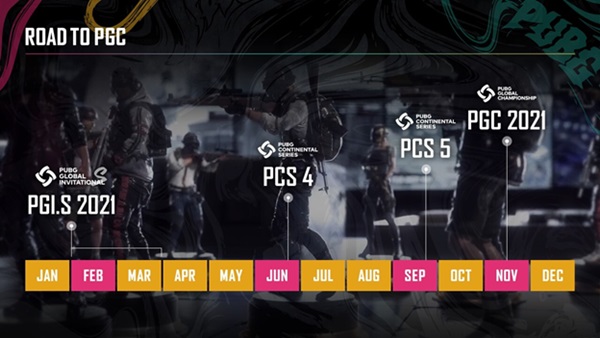 (Picture: KRAFTON)
There are no exact dates for the next big PUBG esports tournaments just yet. The roadmap does reveal the PCS4 will be held in June 2021, while the PCS5 will be held in September 2021.
The final part of the plan is the PUBG Global Championship 2021, which will take place in November.
PUBG Continental Series plans
Following the PUBG Global Invitational.S 2021 tournament, the PUBG Continental Series 4 will begin in June, and the fifth tournament series will begin in September. This is an online regional tournament series taking place across four different regions.
For the PUBG esports plans in 2021, the Continental Series will see some changes. First off, the North American region has expanded to include Latin America, and will now just be called the Americas region.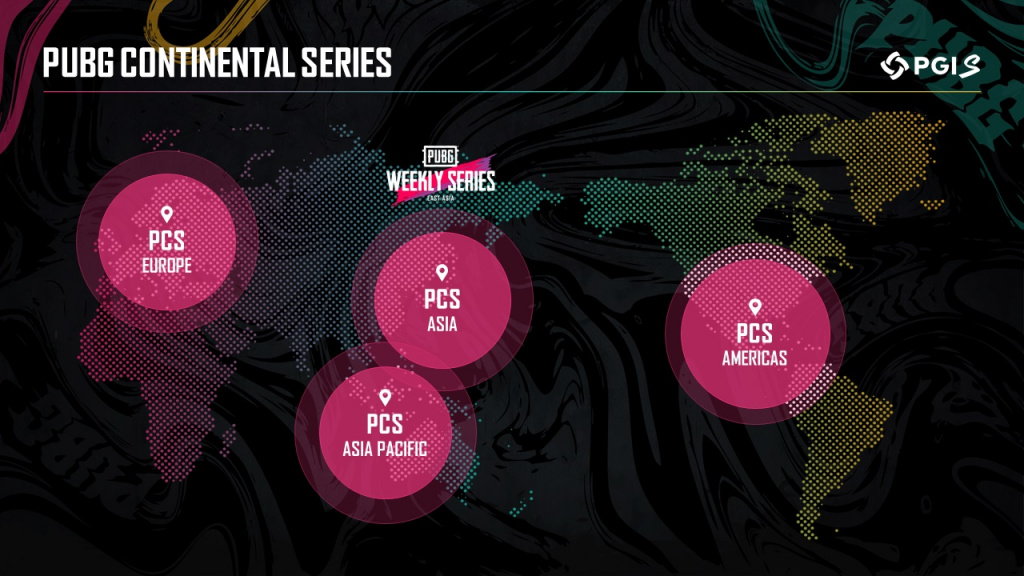 (Picture: KRAFTON)
The organizer also plans to expand their selection process and increase the overall number of matches in the PUBG Continental Series. 
Lastly, there are plans to add more third-party events to "further diversify and bolster" PUBG esports. More information will be shared at a later date.
PUBG Global Championship plans
In November 2021, the PUBG Global Championship will begin, celebrating the best PUBG esports players and teams in the world.
Teams will qualify based on points in the regional tournaments (PCS 4 & 5). There will also be a wildcard system and third-party tournaments for shots at qualifying for the PUBG Global Championship.
(Picture: KRAFTON)
Lastly, the organizer revealed the current crowdfunding systems, such as the Pick'Em Challenge, will continue in 2021. This gives participating teams more opportunities to earn some money via profit sharing.
The plans for PUBG esports in 2021 look fantastic, and while the roadmap isn't very detailed right now, with specific dates yet to be determined, fans can rest easy knowing there's a whole lot of action to come.