As PUBG Mobile players await the release of Season 16 later this month, there's a fun, unique community event to join in on. Here's what you need to know about the PUBG Mobile Community Event: Operation VIP Secured, including the rules, how to join in the action, and the prizes to be won.
PUBG Mobile Operation VIP Secured: Rules and Prizes
The PUBG Mobile Operation VIP Secured will run until 10th November, so don't miss out.
A description of the PUBG Mobile Operation VIP Secured Community Event reads: "We have a classified mission that only you are able to undertake.
For this mission, should you choose to accept it, you'll be tasked with heading to New Erangel and escorting a high-level VIP to extraction. The area is highly dangerous with hostiles populating the area."
Check out the rules on what you need to do during the PUBG Mobile Operation VIP Secured event below.
Players are being asked to create a duo or squad and head to New Erangel.
One squad member must be designated as the VIP
The VIP can ONLY use the following equipment: weapons that go in the pistol slot, throwables, armour, and consumables
The VIP must be dressed in colourful and distinguishing skin to show their importance while the bodyguards must dress in normal clothing.
Players must capture their best clips, either as the bodyguard or the VIP, of them taking on this challenge and attempting to secure their VIP the chicken dinner.
Take clips and post your antics on social media.
There will be three winners for this event, with the following prizes.
1st Place - $100 UC
2nd Place - $50 UC
3rd Place - $25 UC
The PUBG Mobile Community Event will be judged and all clips reviewed by the community team.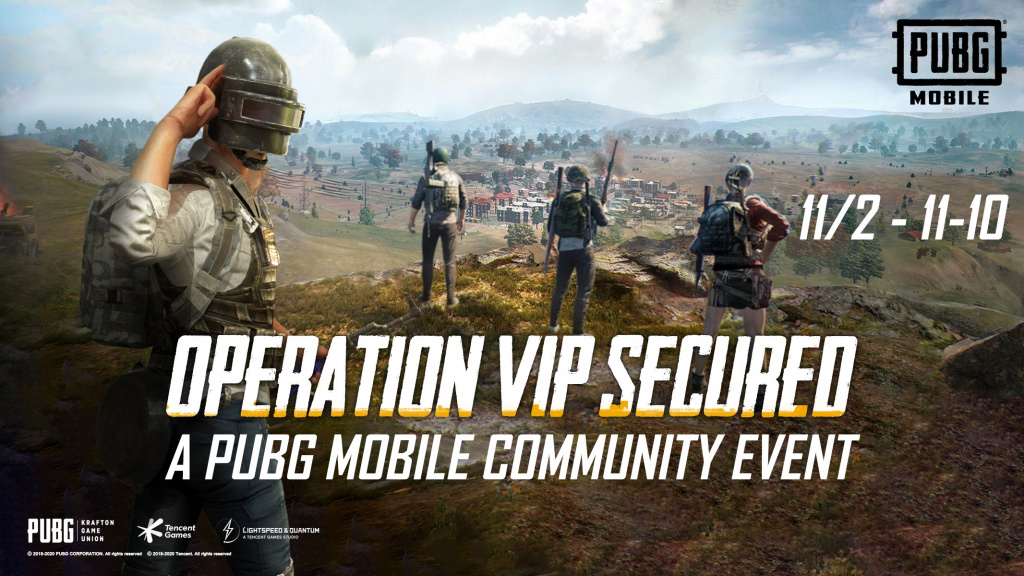 (Picture: PUBG Corporation)
The team will judge these clips based on how unique the moment is, how well it relates to the Operation VIP secured event, as well as the quality of the clips.
Everyone is allowed to submit multiple entries, but if one of your submissions is selected as a winner, all others will be disqualified.
PUBG Mobile Community Event: How to join
To join the PUBG Mobile Community Event entitled Operation VIP Secured, you need to obviously follow the rules in the previous section.
joining in on the action is easy, as you only need to share your best clips which follow all the rules with #PUBGMOBILEClassified on social media, including Facebook, Twitter, and Instagram.