New Erangel in PUBG Mobile has been invaded by Mountain Dew vending machines in a new collaboration event. There are dozens of PUBG Mobile Mountain Dew vending machines for players to find, and some great rewards as well.
PUBG Mobile Mountain Dew vending machines
There are roughly 36 Mountain Dew vending machines for players to interact with spread across new Erangel. 
The PUBG Mobile x Mountain Dew event is now underway, and the exact end date or time for this event is currently unknown. 
Do the Dew! 💪

Mountain Dew has landed in Erangel! Be sure to grab yours out of any of the vending machines across the island and participate in the event for rewards! 🗺️ pic.twitter.com/HJsVdVyc2u

— PUBG MOBILE (@PUBGMOBILE) September 23, 2020
Players will need to find these Mountain Dew-branded vending machines, and they aren't exactly hard to spot, as they are littered throughout the map with a bright-green colour. 
From these vending machines, players will be able to get cans, which can be traded in for exclusive rewards.
A list of current rewards are:
DEW parachute: 15 cans
DEW t-shirt: 15 cans
Classic crate coupon scrap: 6 cans
Supply crate coupon scrap: 3 cans
100 BP: 1 can
The vending machines will also give out some of your standard in-game loot, such as vests or helmets.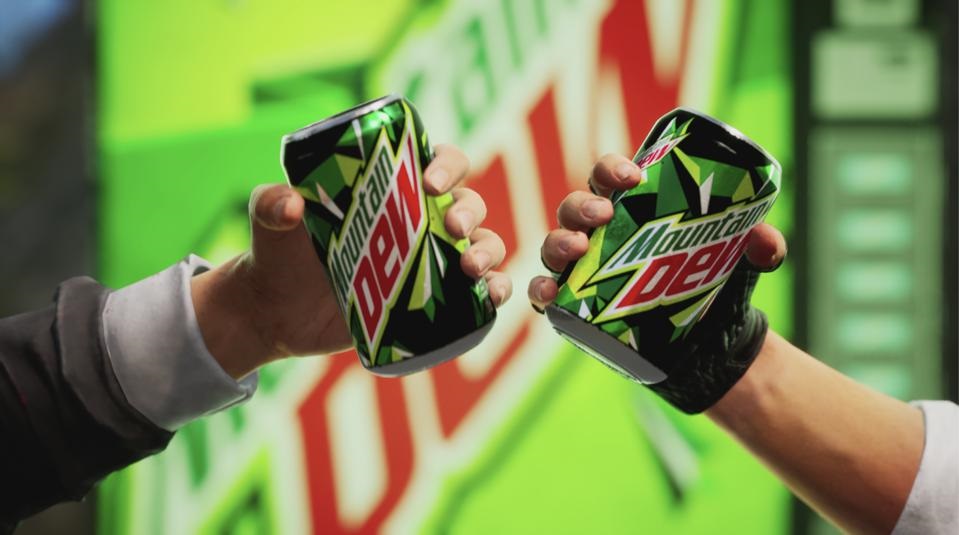 (Picture: PUBG Corporation)
You will need to redeem your Mountain Dew cans for exclusive PUBG Mobile rewards at Mountain Dew fuel stations.