Many players enjoyed the next big mobile Battle Royale experience with the PUBG: New State Closed Alpha earlier this month. They've explored the new map, Troi 2051 and played with the best weapons. While we are all wondering when the next test will begin, developer Krafton is teasing something very exciting, as it appears the actual launch of PUBG: New State could be closer than we think. That's if the developers aren't just hyping fans up with a tease...
When will PUBG: New State launch?
First of all, there's no official release date for PUBG: New State. Following the conclusion of the Closed Alpha, however, the developer took to Twitter and teased that the launch date for PUBG: New State could be "right around the corner."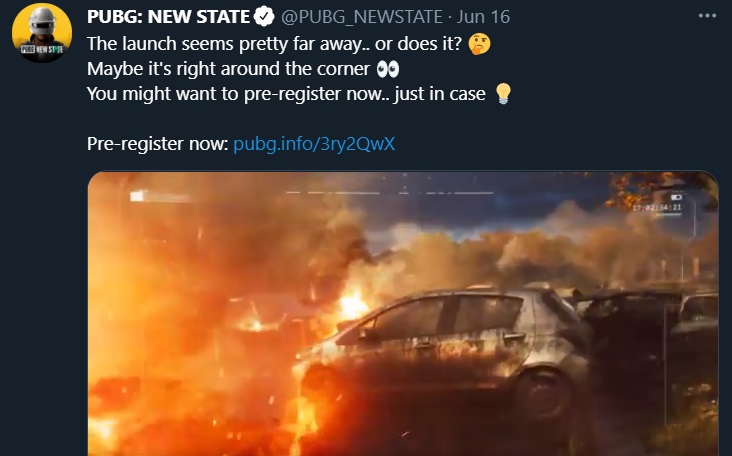 (Picture: Krafton / Twitter)
While this might just be a tease, one has to wonder why Krafton would say something like this if the PUBG: New State launch date wasn't close at all.
We know they are aiming to launch this new Battle Royale experience in 2021, so maybe, just maybe, we will get an official PUBG: New State release date soon.
On 17th June 2021, the developer boasted that over 17 million players have pre-registered for the game. That's an incredible number, to say the least.
Krafton explains: "With the conclusion of PUBG: NEW STATE's Closed Alpha, we're happy to announce that we have also exceeded 17 million pre-registrations! We want to thank everyone for the amazing support, which allowed us to reach this incredible feat."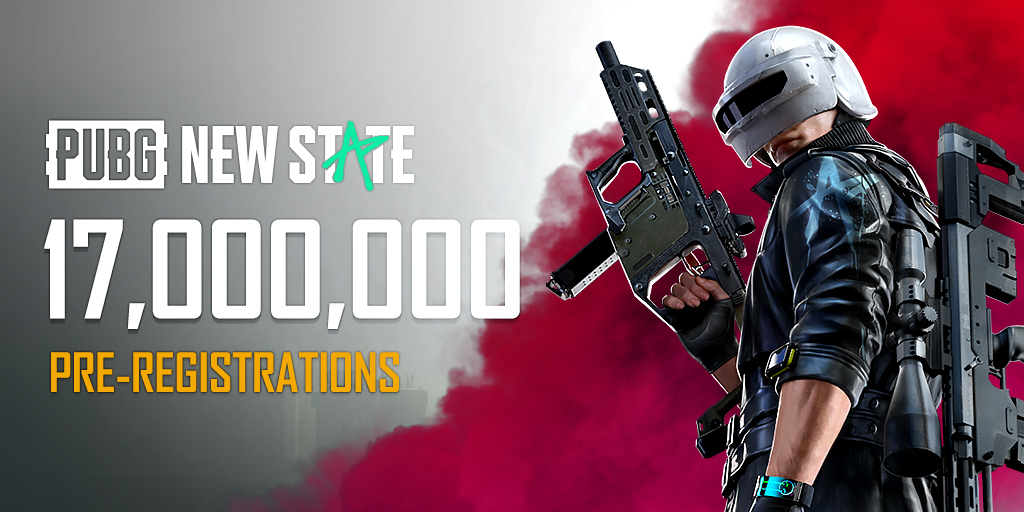 (Picture: Krafton)
If you want to join 17 million other fans by pre-registering for the game on Android, you can simply follow this link and click on "pre-register".
For your troubles (really, it's as easy as a few clicks) you will also receive a "Limited Vehicle Skin" for pre-registering. This vehicle skin will stay in your inventory permanently once the game launches. 
Once the exact launch date for PUBG: New State is known, we will be sure to let you know, so we can all mark our calendars for this futuristic Battle Royale mobile experience.
Stay tuned to our dedicated PUBG section for news about the franchise, including PUBG: New State, as well as guides and much more.