Legendary Pokémon are once again one of the main attractions in Pokémon Legends: Arceus. Players can catch them through various methods once they're in Hisui but some are absolutely harder to catch than others. This directly applies to the Nature Pokémon, Thundurus, Tornadus and Landorus. While those three aren't too difficult to nab by themselves, there's a fourth Pokémon associated with them, Enamorus, that also needs to be caught. 
However, the only way that you can add Enamorus to your Pokédex is by catching all three of the Nature Pokémon before it. Finding and catching all three of those Legendaries is challenging by itself but then you need to physically go out and catch Enamorus. Finally, the hunt for Enamorus is only done through a particular NPC's request. 
All of the information you need to catch Enamorus in Pokémon Legends: Arceus can be found below. 
Catch Enamorus in Pokémon Legends: Arceus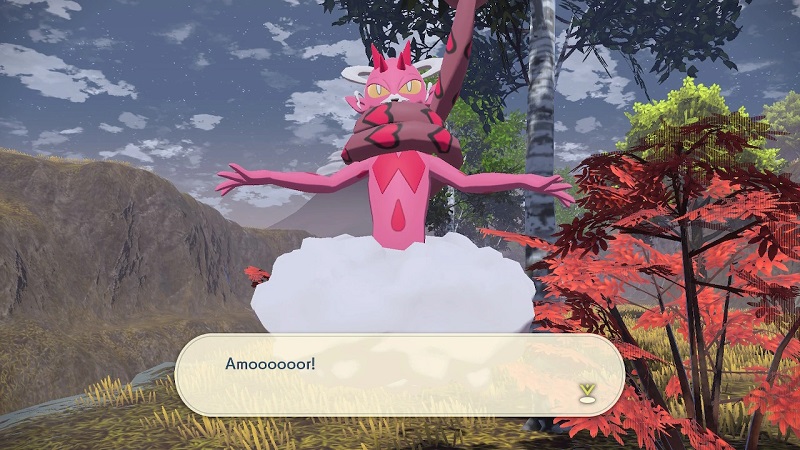 To start, you will need to start the Request called "Incarnate Forces of Hisui." This Request only becomes available after you've beaten the main story mission called "Seeking the Remaining Plates." Once you've done that quest, go to Jubilife Village, go into Galaxy Hall and you will trigger a cutscene involving Cogita. This will automatically start the Request for you. 
Cogita tells you that you need to go out and add three Pokédex entries for the Forces of Nature. These are Thundurus, Landorus and Tornadus. 
After adding the Pokédex entries for these Pokémon, Cogita will give you information regarding Enamorus. They'll tell you that the Legendary is often found in Crimson Mirelands, the second area of the game. To complete the Request for Cogita, you will need to go and catch Enamorus.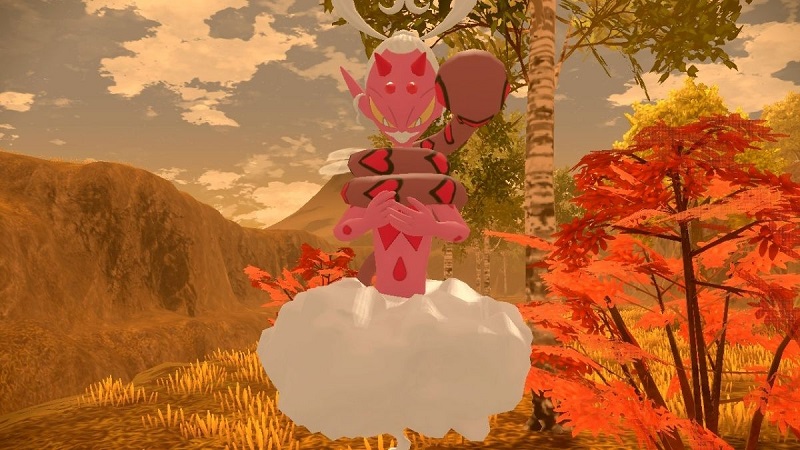 In the Crimson Mirelands, you can head to the Scarlet Bog area to find Enamorus waiting for you to approach it. You will need something to stun Enamorus, just like you needed with the previous Nature Pokémon. Then, you'll need to dodge its tornado attacks before you can send out a Pokémon to battle it and chip away at its health. 
Once its health is low enough, you can throw Ultra Balls and hopefully, you will catch the level 70 Legendary. With it caught, you can complete the Request for Cogita and now possess a powerful foursome in the Nature Pokémon. 
That's all you need to know about catching Enamorus in Pokémon Legends: Arceus. 
Read more: How to evolve Burmy in Pokémon Legends Arceus
Featured image courtesy of Nintendo/The Pokémon Company.