Following the viral success of Pokémon junior player Simone Lim, there's perhaps an even bigger spotlight on the world of competitive Pokémon.  
The Oceania International Championships was the first major Pokémon tournament of the year, as players aim to earn points towards qualification for the Pokémon World Championships in London later this year.  
The Pokémon Collinsville Regional Championships isn't on the same scale, but there's still plenty going off at the event. Here's how you can watch the latest tactics.  
When is the Pokémon Collinsville Regional Championships?  
The Pokémon Collinsville Regional Championships take place from Saturday 29th February to Sunday 1st March at the Collinsville Gateway Convention Center in Illinois, US. 
At the event, there'll be tournaments across the Pokémon trading card game (TCG) and Pokémon Sword & Shield (VGC), with each split between age divisions from Juniors (age 10 and below), Seniors (11-15), to Masters (16+).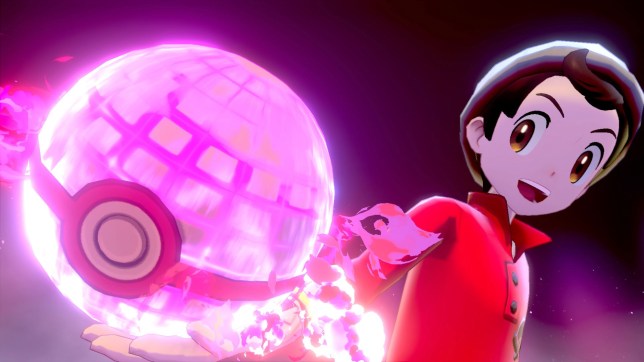 The best trainers are swarming to Collinsville (Picture: Nintendo) 
What is the format?  
The Pokémon VGC tournament will follow the same format as the recent Oceania International Championships 2020. This won't include any of the new 35 Pokémon transferable from Pokémon Home, who are eligible in tournaments starting from 1st March.  
You can read about the full VGC ruleset which started from 4th January here.  
The Pokémon TCG tournament will follow the Expanded format, including the Pokémon TCG: Sword and Shield expansion.  
What are the rewards and prize pool? 
Players will be competing for the title of Pokémon Regional Champion, along with Championship points which will contribute towards qualifying for the World Championships in London. 
There's also up to $50,000 in prizes, scholarships and gift cards – with the final number dependent on event attendance.  
What is the schedule?  
A streaming schedule has yet to be announced for the event, although it won't deliver as comprehensive coverage as the Oceania International tournament.  
The broadcast begins on Saturday with Pokémon VGC matches at 9.45am CST (3.45pm GMT), with rounds from the TCG tournament taking place afterwards.
On Sunday from 9am CST (3pm GMT), you can catch the VGC top cut matches followed by TCG matches. 
We'll update this page if a streaming schedule is released. You can check out a schedule for the event itself here.  
Where can I watch the Pokémon Collinsville Regional Championships?
You can check out coverage of the Pokémon Collinsville Regional Championships on the official Pokémon Twitch and YouTube channels starting Saturday.