Pokémon Home is set to be released in February and allows players to move monsters between certain titles and trade them on the go.  
Details about the service have since been revealed, with Pokémon Home coming in both a free and paid premium version.  
The free 'basic' plan allows storage of up to 30 Pokémon, access to the Global Trade System (only one Pokémon at a time), and the ability to place three Pokémon in the Wonder Box at once.
The premium version allows you to move Pokémon from Pokémon Bank, the deposit of 6,000 Pokémon, 10 Pokémon in the Wonder Box, three Pokémon in the trade system, and more.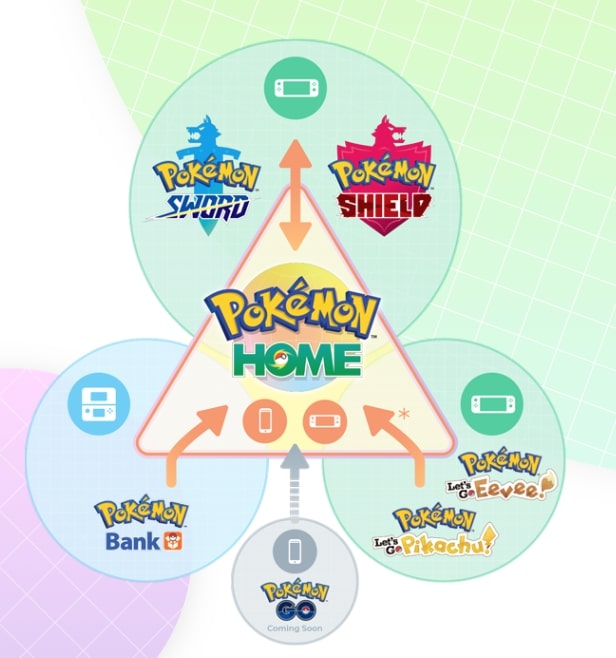 How transfers will work with Pokemon Home (Picture: Nintendo) 
The Pokémon Home premium service costs $2.99 for one month, $4.99 for three months, and $15.99 for the whole year.  
The price might become a sticking point for some, especially considering the Nintendo Switch Online service costs $19.99 (£17.99) for one year too.  
Pokémon Home is set to be compatible with Pokémon Sword and Shield and Pokémon Let's Go Pikachu and Eevee at launch, with functionality with Pokémon GO planned for the future.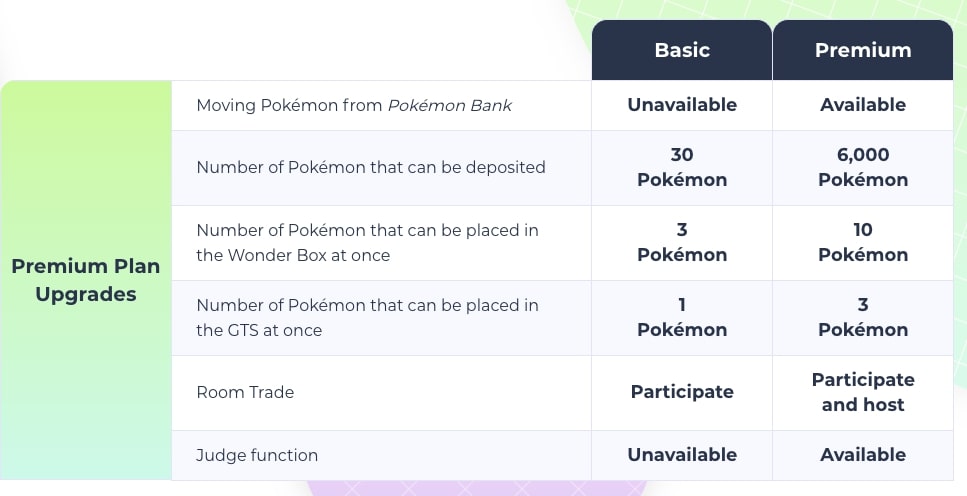 The breakdowns for the premium and free versions (Picture: Nintendo) 
You can also move your Pokémon from the Nintendo 3DS titles via Pokémon Bank, which will be available for free for one month from when the service launches. 
Pokemon you upload to Pokemon Home will be registered into the National Pokedex, with Mega Evolutions and Gigantamax forms registered separately.   
There's a whole lot more Pokémon set to be released this year in the announced expansions for Sword and Shield, along with Pokémon Sleep.  
Pokémon Home will be available on Nintendo Switch and mobile in February.