After being announced as a replacement to the World Championships, the Pokémon Players Cup for VG competitors climaxes this weekend. 
Following the qualifiers and Kickoff Invitational in June, the top 16 Pokémon Sword and Shield players in the world will battle to be crowned the first ever winner of the tournament. 
Whether you're here to watch competitive Pokémon or simply bag a free Porygon2, here's what you need to know about the event. 
What is the Pokémon Players Cup?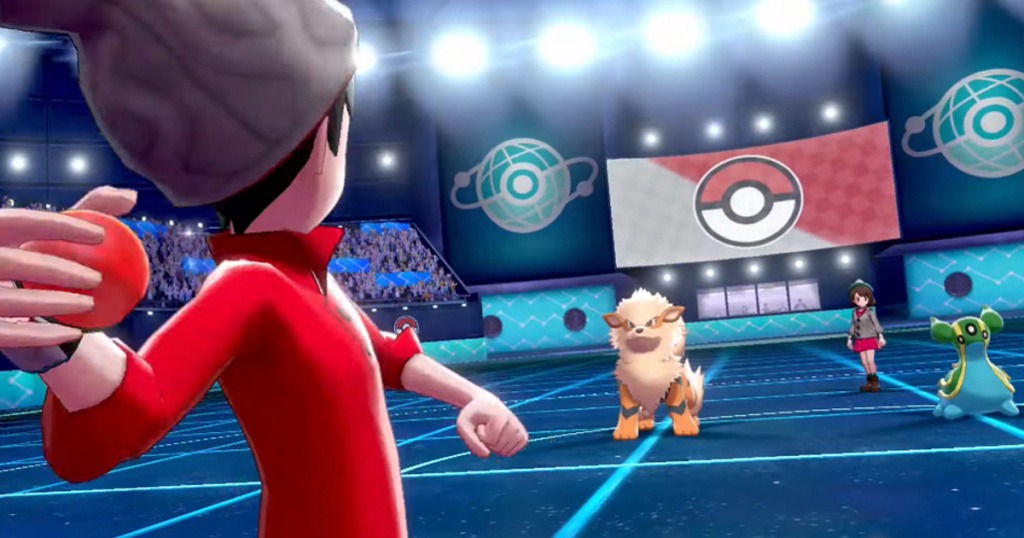 Pokemon Players Cup will see the top 16 players face off (Picture: Nintendo) 
Following the cancellation of the Pokémon World Championships due to COVID-19, the official Pokémon Company organised online tournaments across Sword and Shield, Pokken Tournament DX and the trading card game.
This all falls under the Pokémon Players Cup umbrella, which started with a Kickoff Invitational and qualifiers across four regions: North America, Oceania, Latin America and Europe. 
Who is competing in the VG finals?
The top 16 players, formed from regional qualifiers and the Kickoff Invitational won by Alessio Yuri "Yuree" Boschetto, will compete in the finals. You can check them out below. 
North America
Conan "Conanyk" Thompson (US)
Joseph "JoeUX9" Ugarte (US)
Jiseok "MeLuCa" Lee (South Korea)
Santino "SupahSanti" Tarquino (US)
Europe
Nico Davide "Desu" Cognetta (Italy)
Edoardo Giunipero "Duckpond" Ferraris (Italy)
David "Hamstermania" Koutesh (Czech Republic)
Antonio Jesus "Rahxen" Sanchez (Spain) 
Latin America
Gabriel "AgatiGa" Agati (Brazil)
Geovanni "ESAGreen" Polanco (El Salvador)
Caio "PumpkinPhantom" Romanini (Brazil)
SimiusBlack (Argentina)
Oceania
Ben "Maddo" Madigan (Australia)
Christopher "Wasp" Kan (Australia)
Alister "VivaLaVlade" Sandover (Australia)
Invitational winner
Alessio Yuri "Yuree" Boschetto (Italy)
What time does the Pokémon Players Cup start?
You can check out the schedule for the weekend below.
Friday 21st August
VG Finals pre-show - 11am to 12pm PT/7pm to 8pm BST
Saturday 22nd August
VG Finals Day 1 - 11am to 3pm PT/7pm to 11pm BST
Sunday 23rd August
VG Finals Day 2 - 11am to 4pm PT/7pm to 12am BST
How can I get Porygon2?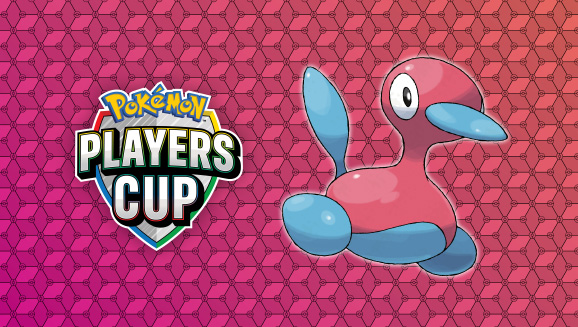 Get a free Porygon2 by watching the Pokemon Players Cup (Picture: Pokemon) 
Those who tune into the Pokémon Players Cup will also be rewarded with a free Porygon2 in Sword and Shield. To claim the free Pokémon, you'll have to watch the broadcast where a password will be displayed at certain points to unlock Porygon2. 
Once you have the password, follow these steps to obtain Porygon2. 
Boot up Pokémon Sword or Pokémon Shield
In the X menu, select Mystery Gift and Get A Mystery Gift
Select the Get With Code/Password
Enter the password
Your gift should arrive either in your party or in a Pokémon Box
Once you have your Porygon 2, make sure to save your game so it stays permanently too. 
How can I watch the Pokémon Players Cup?
You can stream the Pokémon Players Cup broadcasts on Twitch or YouTube.