The Pokémon Sword and Shield competitive season may have been
cancelled for 2020
, but online tournaments are cropping up to soothe the Poison Sting. 
There's been a number of community tournaments to support the scene already, but it seems The Pokémon Company are now stepping up with plans for more online events to test trainer skills. 
So how can you get involved? Here's what you need to know about the Pokémon Sword and Shield 2020 International Challenge May Online competition. 
What is the Pokémon 2020 International Challenge May event? 

An online tournament takes place this weekend (Picture: The Pokemon Company)
The International Challenge May is an online competition for Pokémon Sword and Shield which runs from Friday 22nd May at 1am BST until Monday 25th May at 12:59am BST. 
The original International Challenge events would offer points to contribute towards an invitation to the Pokémon World Championships. 
Since this has been cancelled, placement in the International Challenge May for Masters Division players (aged 16+) will now contribute towards qualifying for the Pokémon Players Cup starting in July. 
Read more: Pokémon Sword and Shield Isle of Armor expansion - everything we know
How do I register for the 2020 International Challenge May? 
Sign-ups for the event close Friday 22nd May at 12.59am BST, which is basically right up until the tournament begins. 
You can sign up by following the steps below. 
Boot up Pokémon Sword or Shield and access the VS menu by pressing the 'X' button. 
Select Battle Stadium in the VS menu
Select Online Competitions and then Search Official Competitions
Choose 2020 International Challenge May in the listings
Cycle through and read the notices, then press 'Enter' which should lead you to an entry complete screen
You'll now be signed up for when the challenge starts on Friday 22nd May.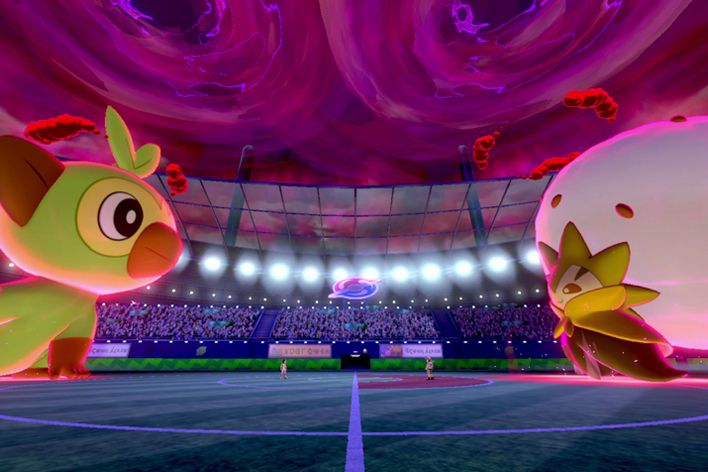 Who is on your competitive team? (Picture: The Pokemon Company) 
Are there any rewards for taking part? 
For playing a battle in the International Challenge May, players will receive  in-game Trainer clothing in the form of a casual tee depicting the ever disturbing Ultra Ball Guy.
You'll be able to redeem the gift via 'Mystery Gift' and 'Get Battle Stadium Rewards' when rankings are announced.
Where do I need to place to qualify for Pokémon Players Cup? 
According to the Pokémon Play! website, Masters division competitors will need to finish among the top trainers within their rating zone to qualify for the Pokémon Players Cup. 
The requirements for each rating zones are below. 
North America - Top 256
Europe - Top 256
Oceania - Top 128
Latin America - Top 256
Think you're prepared? Maybe check out the best Pokémon for competitive teams.