The year 2021 has started off phenomenally for fans of the Pokémon franchise, with
multiple announcements from The Pokémon Company
for their plans as they celebrate the franchises 25th birthday.
Among these, one of the projects around the being developed is Pokémon Unite, a MOBA à la League of Legends set to come out for the Nintendo Switch and mobile devices.
It was originally announced in a special Nintendo Direct back in June 2020, where it was revealed that it would be developed by TiMi Studios and published by Tencent.
With this in mind, the second testing phase of the ambitious title has recently begun in China, where thousands of players have been able to get hands on time the new game which will be free-to-play.
Thanks to this, it has been possible to discover part of the content that will be likely be available at launch, from the various types of Pokémon to the implementation of skins within the game store.


(Picture: Pokekalos)
Starting with the available Pokémon, the addition of Cinderace, Cramorant, Crustle, and Absol as playable characters has been confirmed, joining a fairly broad cast with several well-known Pokémon such as Pikachu, Snorlax, Machamp, and Charizard, among others.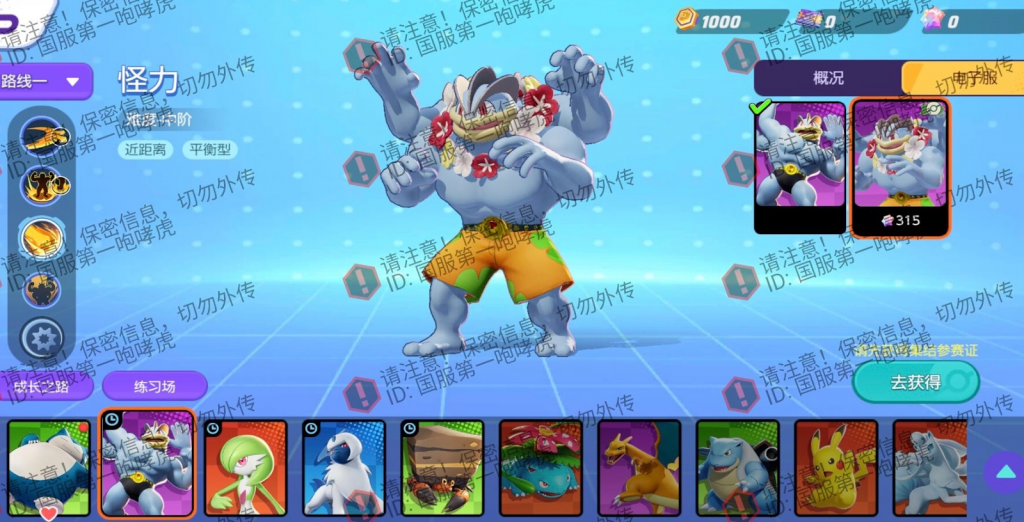 (Picture: Pokekalos)
It has also been confirmed what will be the first skins available in the game, which will have different themes, from a pirate style to Pokémon with beach clothes, to a Greninja dressed as a superhero, a Mr. Mime with a golden suit, and a Talonflame with a French style beret and scarf.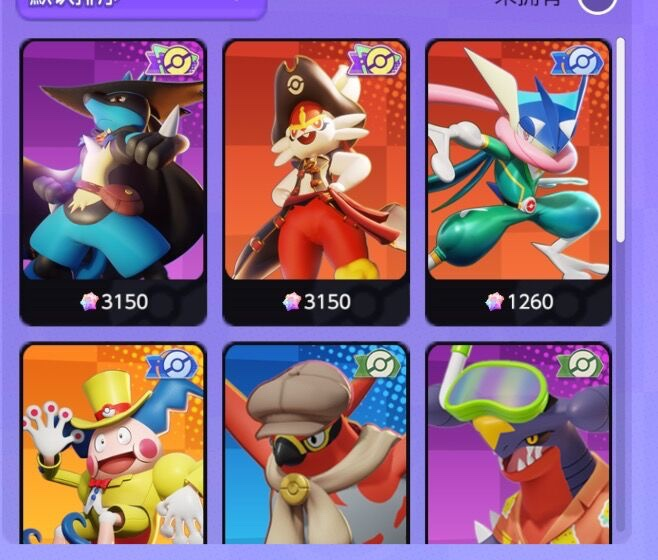 (Picture: Pokekalos)
As for the price of each one, as in League of Legends, it will vary depending on the rarity of the skin, something that can be differentiated in the previous image with the badge in the upper right part of each box.
What is unknown at the moment is how much the exact price of these will be once the game is available, which will be the coin used to buy them, and if these will be available for a limited time only.
There is no set release date for Pokémon Unite though it is expected to come out in 2021 to coincide with Pokémon's 25th anniversary celebrations.