Pokémon Unite added its newest combatant, the owl-like Pokémon, Decidueye, in the recent update that arrived in the game. This Pokémon is known throughout the Alola region for its quick-firing attacks and archer abilities.
The developers have been steadily diversifying the Unite roster, adding Pokémon with Cvarying fighting types and unique abilities and Decidueye is no exception.
In this guide, we detail what we know so far about Decidueye as well as the best Pokémon build including moveset, held and battle items to (k)nock your opponents out and dominate the battlefield to secure a victory.
Who is Decidueye in Pokémon Unite?
Decidueye, the final evolution of Rowlet, is a Grass/Ghost-type Pokemon that brings its high damage output and rapid-firing arrows to Aeos Island. Much like Pikachu, Alolan Ninetales and Gardevoir, this Pokemon is a Ranged Attacker that maximises its Attack stats to dominate the battlefield in Pokémon Unite.
Decidueye is battling in style! Check out some of their moves in our Character Spotlight, and get ready to compete in #PokemonUNITE on 11/19! pic.twitter.com/K0wt5pSoym

— Pokémon UNITE (@PokemonUnite) November 12, 2021
The downside of Decidueye is its low Endurance stats, which if not supported by a Defender (Snorlax, Blastoise) or Supporter (Wigglytuff, Mr Mime), the opposing Pokémon can easily pounce on Decidueye. But what it lacks, Decidueye makes up for it by dealing heavy damage to multiple opponents in a short time.
Decidueye's moveset in Pokémon Unite
The best moveset for Decidueye is based on the "Decidueye tank destroy" build from MobUnite. This build allows Decidueye to be continuously moving and attacking from the backline as its damage output increases over larger distances.
Leafage
Razor Leaf
Shadow Sneak
Nock Nock (UNITE Move)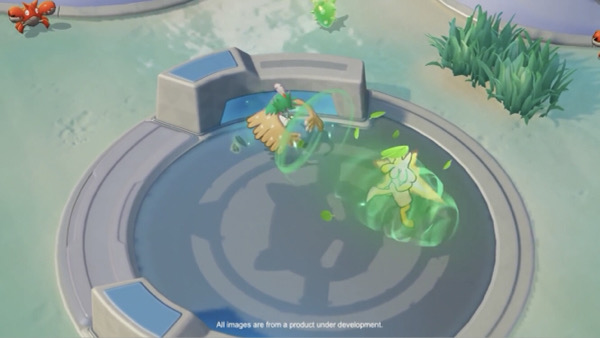 Once the battle begins, players will start as Rowlet with access to one of two starting moves – Leafage or Astonish. You will gain access to both at some point during the battle but we suggest starting with Leafage as it deals a considerable amount of damage to increase both Attack and Speed stats while supporting your team as they farm EXP.
Once players have reached Level 7 or have evolved to Decidueye, you will now be given the option between Razor Leaf or Spirit Shackle. For this particular build, we'll go for Razor Leaf as it allows your basic attacks to target multiple opponents for a short time but also further boosts your Attack and Speed stats.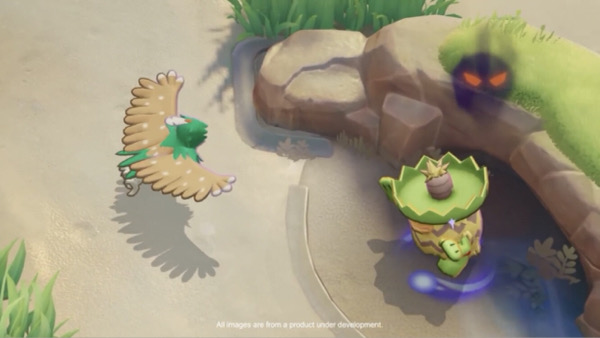 At Level 8, you can choose between Leaf Storm or Shadow Sneak but since we want to slow down the opposing team's movement speed and Defense, Shadow Sneak will help Decidueye in this regard. This move will also increase Decidueye's movement speed and provide ample room for Decidueye to make a quick escape if it isn't equipped with the Eject Battle Item.
Nock Nock is Decidueye's UNITE Move but it does force the Pokémon stationery to perform the move. Nock Nock will fire rapid quills using its bow, dealing massive amounts of damage to any Pokémon in its area of attack. It will end its UNITE Move with a final large arrow, attacking multiple Pokémon from the opposing team.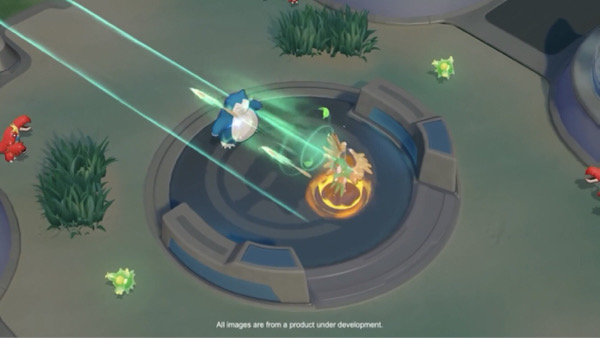 However, the further away the opposing Pokémon is, the more damage it receives as well as the lower HP they possess. As this move leaves Decidueye stationary, it is prone to any stuns, effects or attacks while performing Nock Nock.
Decidueye's best held and battle items
To further boost Decidueye's Attack stats during battles, Trainers will need to equip these Held and Battle items to increase the Pokémon damage output and movement speed.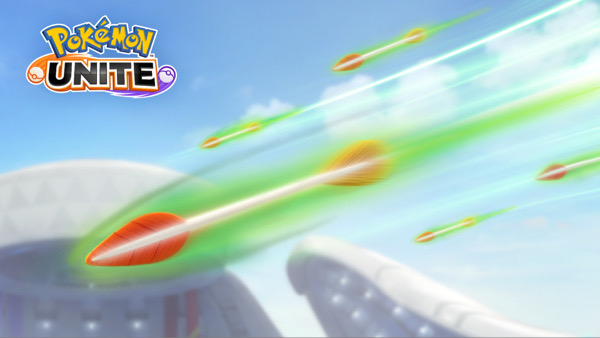 Muscle Band: As Decidueye's main objective is to deal damage as quickly as possible, the Muscle Band will see Decidueye's basic attacks deal increased damage to enemies with greater HP.
Buddy Barrier: Decidueye isn't one of the quickest Pokemon available, it is prone to be attacked by opposing Pokémon during big firefights, especially given the Decidueye's huge damage output. Buddy Barrier will provide you and a nearby ally with a shield, which can be beneficial when using your UNITE Move.
Scope Lens: Damage output is Decidueye's bread-and-butter which is why the Scope Lens item will increase the Pokémon's chances of landing a Critical Hit and further increase their damage output in the process.
As with most Pokémon Unite builds, we strongly advise using the Eject Button as the battle item of choice to get Decidueye out of precarious situations. This can be useful if the Pokémon had already used the Shadow Sneak move or is relatively low in HP or caught up in a massive firefight with no Supporter/Defender Pokemon nearby.
How to unlock Decidueye in Pokémon Unite?
As of writing, players can obtain the Grass/Ghost Pokemon in Pokémon Unite through the Shop using two different in-game currencies:
Purchase Decidueye's Licence at the Unite Battle Committee Shop for 10,000 Aeos Coins
Purchase Decidueye's Licence at the Unite Battle Committee Shop for 575 Aeos Gems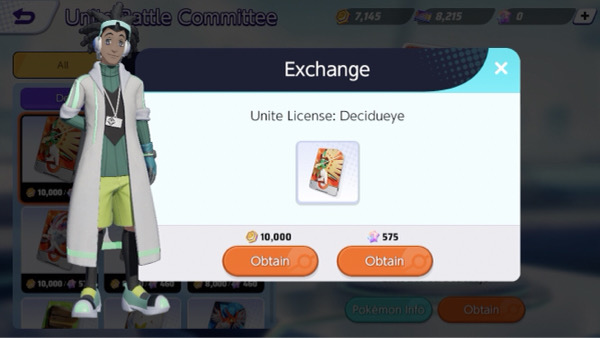 And there you have it, Trainers! This comprehensive guide will guide new Decidueye Trainers into mastering the archer-like Pokémon to victory. We do recommend trying out other Held and Battle Items as well as other moves for varying Decidueye strategies to see which build works for you.
Don't forget to check out our dedicated Pokémon section for the latest news, updates, guides, leaks and more.
Featured image courtesy of TiMi Studio Group  / The Pokémon Company.