There are a number of Generation III Pokémon in
Brilliant Diamond and Shining Pearl
. From
Trapinch
to
Nincada
, players have their pick of the litter when deciding which one to add to their team. However, an underrated option is Swablu, which is one of the most elegant Pokémon to come out of the third generation. 
Swablu is a standard Flying-type that has some fairly weak stats in Pokémon Brilliant Diamond and Shining Pearl. However, it evolves into Altaria, a formidable Flying and Dragon-type Pokémon. If players want to forego the addition of other popular Dragon-types, they can find out how to catch Swablu in Brilliant Diamond and Shining Pearl below. 
Catching Swablu in Pokémon Brilliant Diamond and Shining Pearl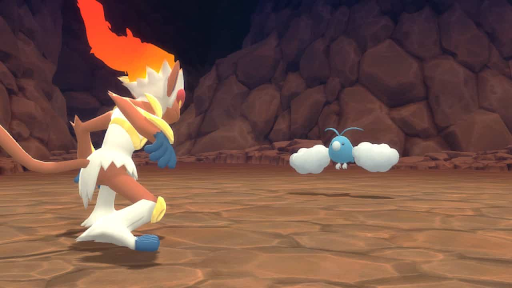 The only requirement to catch Swablu is to reach Eterna City. This is home to the second Gym Leader in Sinnoh, Gardenia, and the Underground Man. If you talk to the Underground Man, who's found in the house next to the Eterna Pokémon Center, you'll receive the Explorer's Kit to go the Grand Underground. 
The Grand Underground is home to many rare Pokémon that are from the Platinum Pokédex. Among these Pokémon is Swablu, who can be found in several caves of the underground. Those caves are listed below. 
Fountainspring Cave 
Glacial Cave
Spacious Cave
Icy Cave 
Rocky Cave 
Whiteout Cave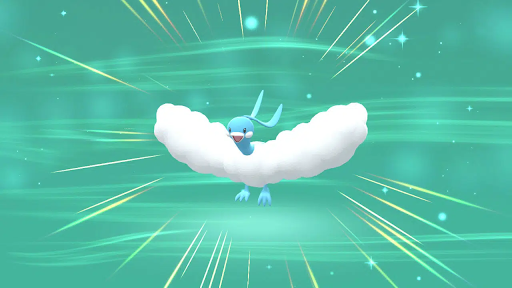 Upon visiting any of these caves, you might see a Swablu flying around in the area. If you do, then you can walk up to it and then catch it, preferably with a Dusk Ball. However, if Swablu isn't there, then simply exit the cave, immediately re-enter and then see if Swablu has spawned. Repeat this process until the bluebird appears. 
If the Grand Underground isn't your cup of tea, you can also use the Poké Radar to catch Swablu on the east side of Route 211. Although to get the radar, you need to have acquired the National Dex from Professor Rowan. 
Once you have Swablu in your party, you'll need to train it to level 35 to evolve it into the graceful Altaria in Pokémon Brilliant Diamond and Shining Pearl. 
Be sure to check out and follow our section dedicated to the Pokémon franchise to get the latest news, guides, leaks, update announcements and more about Pokémon Brilliant Diamond and Shining Pearl.
Featured image courtesy of Nintendo/The Pokémon Company.