While making the finals of a tournament usually brings out the confidence within most esports teams, there's a level of measured assurance within camp CR4ZY which goes beyond simple smack-talking bravado.
Speaking to team coach Ramiz "rcuth" Cuthbert ahead of the UK ESL Premiership finals, the conversation isn't so much about formulating their best strategies to ensure victory, but keeping their sights set for the bigger challenges ahead on the European stage.
"The competition in Challenger League, which is obviously our main focus, is incredibly high," rcuth told GINX TV. "You've got teams like IziDream who are ex Pro League teams or teams which are under a permanent bootcamp, and we need to compete against them.
"I don't mean to diss any of the teams but the competition in the ESL Premiership is a lot lower than the competition we'll face in Challenger League. We really want to win it… but we know that these teams we're facing are not the top tier teams, albeit some are very strong."
Their confidence is justified too. Following this chat, CR4ZY became the ESL Premiership Spring 2020 champions with relative ease - beating both Cowana Gaming and Demise with straight 2-0 wins, while making history by claiming the title in an undefeated 10-0 winning streak.
While impressive, CR4ZY's win comes with some caveats. Former champions Natus Vincere decided not to take part, while CR4ZY's closest rivals Team Secret mysteriously pulled out midway through the tournament citing "unforeseen circumstances".
After previously beating Team Secret before they dropped out, these caveats however don't shake CR4ZY's stance on the matter: "Even if Na'Vi and Secret were playing we'd still be confident, but they're not so…" rcuth joked.
This rise hasn't come out of nowhere for CR4ZY. Before the entire roster transferred from MnM Gaming in early March, the team managed to finish third in the Six Invitational 2020 European Qualifiers, while also securing their place in Challenger League Season 11.
The move from MnM Gaming to CR4ZY has provided a wealth of extra support which could steer them closer to their dreams, including a manager, access to a sports psychologist, and an actual salary - effectively allowing them to dedicate more time to Rainbow Six Siege.
In an odd twist of fate, the outbreak of the Coronavirus and subsequent lockdown measures in the UK have also worked in their favour.
"Despite all of the chaos and awful things which are happening, actually for us it has made life a lot easier when it comes to practising," rcuth said. "Our players are spending even less time working because they're not allowed to leave the house, therefore with the online nature of esports we're able to practise all the time basically.
"At the moment we're looking for scrims or double scrims every single day, just because we can. It's a luxury we don't always have and with the Challenger League approaching, we're going to take advantage of this and practise even harder.
"We'll hopefully be scrimming six or seven maps a day. It's sort of made life a bit easier in that regard."
Their trajectory of moving from MnM Gaming to ESL success has echoes of Na'Vi's path last year, who went onto win the ESL Pro League Season 10 in Tokoname, Japan.
With Na'Vi at the time having a UK-led roster (star player Ben "CTZN" McMillan has since moved to G2 Esports), it was a victory for the UK scene as well which impacted CR4ZY's predominantly UK line-up.
Speaking about Na'Vi's Pro League win, rcuth said: "That's the sort of story we want. We're not the same team as Na'Vi, [but] we admire their hard work and that's something that really motivated us in the UK scene as well.
"It's a really good example. I feel like in the UK scene there's very few teams that are able to continue to work and grind through their problems, and having Na'Vi there showed us that's possible; to work that hard and to achieve great things.
"That sort of helped us to get where we are now."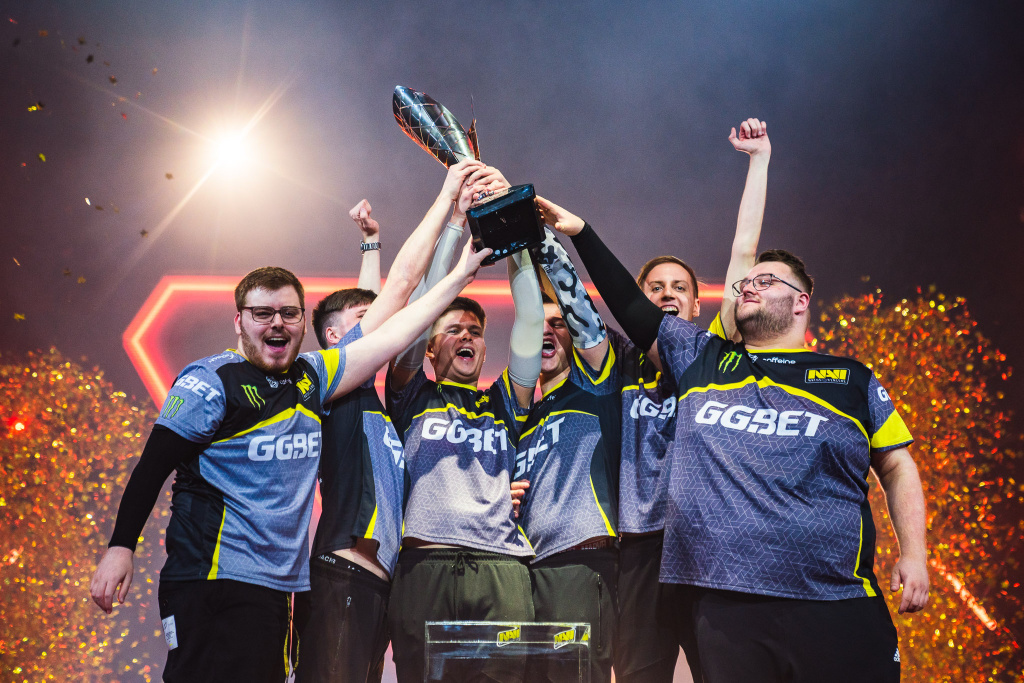 Will CR4ZY replicate Na'Vi's path to Pro League dominance? (Picture: Ubisoft/Kirill Photos)
With their sights set on qualifying for this year's Pro League, CR4ZY have promised there's more tricks up their sleeve they haven't displayed yet - something they're saving for the tougher competitions to come.
"If I'm being totally honest, our goal for the entire… forever really has been qualifying for Challenger League and now making Pro League," rcuth said.
"We're trying to do as much as we can, save as much as we can, keep cards under our sleeves for upcoming games in Challenger League, and trying not to show everything we've got during this Premiership final."
The Rainbow Six Siege Challenger League starts 4th April and concludes 1st May 2020.