Ubisoft has released a hotfix for a cheat that causes players to be kicked from matches. The problem is still in the game, but the hotfix will help reduce it from occurring and is a step in the right direction for Ubisoft. 
We are currently investigating a cheat where players are being kicked out of games. We have released a hotfix to reduce some of the impact of the cheat for certain cases while we look into it further.

— Rainbow Six Siege (@Rainbow6Game) May 21, 2020
Ubisoft has had a tough few weeks. Many players consider the game to be in one of the worst states it has ever been in and have voiced their concerns with the #SaveSiege hashtag across social media platforms. 
Niclas "Pengu" Mouritzen is one of the most popular professional Rainbow Six Siege players and has been on the forefront of the #SaveSiege movement. The player even created a two-hour video highlighting everything wrong with the game, but Pengu does encourage fans to give credit when credit is due.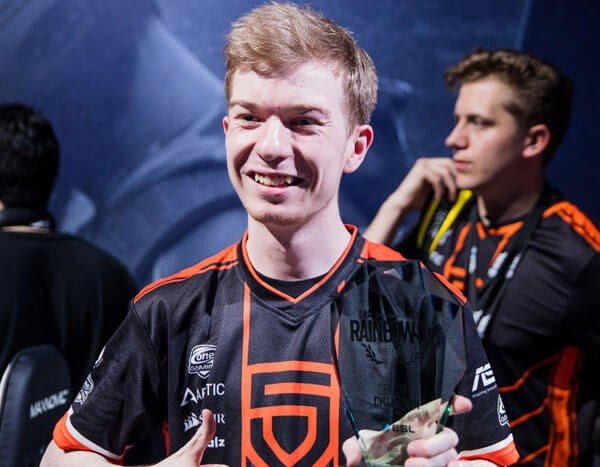 Pengu has been one of the most vocal critics of the game. (Picture: Ubisoft)
Pengu responded to the tweet explaining the hotfix for the issue by thanking the developer for their response and communication with their player base. He responded to another player claiming that the developers do not deserve praise for the "bare minimum", but Pengu explained that this shows an improvement in communication from Ubisoft and that they are at least trying to do better. 
thank you for the clarity and acknowledgment - awesome! keep it up

— Pengu (@G2Pengu) May 21, 2020
The hotfix serves as a temporary fix to the issue plaguing the game, but fans now know that the issue is at least on Ubisoft's radar. 
Ubisoft has already revealed their big plans for the Rainbow Six European League and shook things up with changes to the North American League earlier this month.
It is clear the developers still care about the state of the game, so hopefully, fans will continue to receive updates and open communication from the developers.