Rainbow Six: Siege is gearing up for the release of a new season with the forthcoming Y6S2's Operation North Star set to introduce a new Operator - the game's 60th - as well as confirmed changes to the Favela map and expected changes to British operator, Smoke.
Much is still unknown about the new season, officially revealed during the Six Memeinvitational in February, we know that the new Operator is from the Nakoda tribe who have a presence in both Canada and the US.
The Year 6 roadmap also has some telling information, and some leaks also help, and all together we have a decent idea about what we can expect from Operation North Star.
If you are keen to know more, read on.
R6 Siege: Y6Y2 Operation North Star - release date
The official release date of Operation North Star has now been confirmed with it scheduled for release on 14th June.
North Star operator - Thunderbird
The game's newest operator has been confirmed to be of the Nakoda tribe, a group indigenous to North America.
Some more information comes courtesy of leaks with the Operator expected to be named Thunderbird, to carry a healing gadget named the Kóna Station, as well as info about their expected loadout. Thunderbird will be a defender.


A leaked screenshot shows that Thunderbird gets three Kóna Stations. (Picture: R6leaks1)
A further leak also shows that Thunderbird is a three-speed operator and comes equipped with:
Spear.308/SPAS-15
Q-929/BEARING-9
Impact Grenade/C4
3 Kóna Station
Favela rework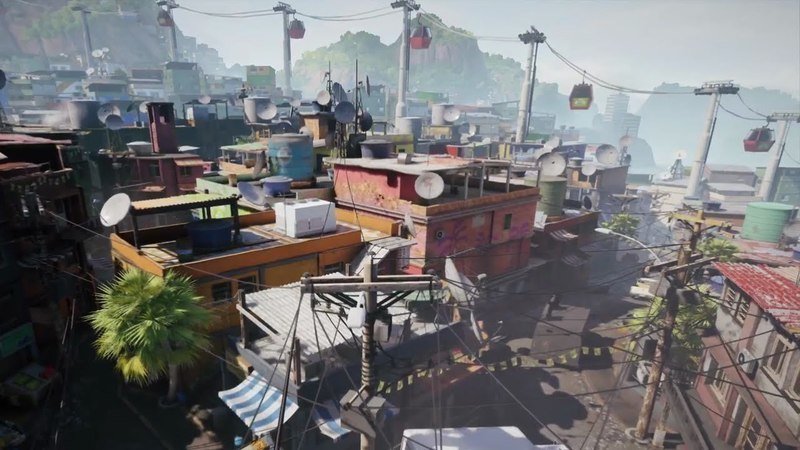 (Picture: Ubisoft)
The developers have been quietly working through reworks for a number of the game's maps with the Border getting such treatment in Operation Crimson.
Y6S2 will see Favela reworked though it is not year entirely clear their plans for the map, whether they attempt to make it work more for competitive play or for casual play. Its removal from casual play, back in Year 3, still annoys some to this day.
While still being work-in-progress, there are several changes that have been revealed:
The ground floor stairway which has led into the building has been removed.
Most of the exterior walls are no longer destructible.
The interior floor plan has undergone a major redesign, with two main floors now being "much more interconnected" with a focus on tight corridors and close-quarter combat.
Operator reworks - Smoke, Melusi, and more
Usually, a new season sees old Operators given a rework and Y6S2 will be no different. 
Smoke, that ever-present British menace, is set for a considerable nerf that could see him go from must to last pick.

(Picture: Ubisoft)
Smoke's Remote Gas Grenade now has a new propagation system which means his smoke wouldn't travel through hard surfaces such as walls, floors, and ceilings. This nerf will help enemies to predict its behaviour better, as it will spread more naturally.
Melusi's Banshee devices will no longer be bulletproof once they are active, allowing the enemy team to destroy them.
Finally, Mira's Black Mirrors, Maestro's Evil Eyes, and bulletproof cameras are receiving nerfs as well.
You can now use a melee attack to shatter the glass part of these gadgets. By doing so, you will make the glass impossible to see through, effectively making them significantly worse.
Weapon attachments and general game mechanics rework
It has been confirmed that the update will bring several changes across various gameplay mechanics that will have a significant effect on the game's balance.
There will be "an important update" to barrel attachments, which will reduce the overall recoil.
Compensators will slowly limit left and right movement.
Flash hiders will now lessen the vertical kick of weapons.
Muzzle breaks will now recenter your shots even quicker. 
The game will also feature a new post-death sequence. Check out our R6: Siege After Death system article for more details.
The update brings a change to some destructible elements as well. Most notably, a single bullet hole will no longer provide a clear sight through it.
We will update this page with more information as it becomes available.