In celebration of the
Rainbow Six Siege
(R6 Siege) Esports Season 2021 kicking off, Ubisoft has announced two new waves of cosmetic items, for both the regional league and the R6 SHARE Tier 1 teams. Players will be able to customize their loadout and support their favourite team or region with these R6 Siege Esports Team Sets. Here's everything you need to know, including the release date, price of these brand-new sets, and what they look like.
R6 Siege Esports Team Sets 2021: Release date & price
There are two waves of R6 Siege Esports Team Sets at the start of the 2021 season. The first batch is called the Regional Leagues Sets, and will be available to purchase in-game starting on 23rd March at 21:00 GMT.
On 25th March at 21:00 GMT, the R6 Siege team sets for Tier 1 teams will become available to purchase, which include the likes of FaZe, Na'Vi and much more.
Ubisoft explains how players can support their favourite teams or regions by purchasing these items.
For every team-branded item sold, the R6 SHARE organization will receive 30% of the proceeds from their respective team-branded items. Moreover, 30% of the organization's revenue share will contribute to the organization's players and content creators.
For every regional league set sold, 30% of the net revenue will be distributed amongst all organizations in the program.
The price of the Tier 1 Esports Team bundles is 1680 R6 Credits. You can also purchase individual items, with headgear costing 600 R6 Credits, while the uniforms are priced at 720 R6 Credits. Further, the price of the weapon skins is 300 R6 Credits each, and the charm will set you back 480 R6 Credits.
R6 Siege Regional League sets 2021
There are four R6 Siege Regional League sets available at the start of the 2021 season. Players can purchase the following sets starting on 23rd March.
Buck - C80SFW
Mira - VECTOR 45 ACP
Jaeger - 416-C
Ying - T-95 LSW
(Picture: Ubisoft)
With these R6 Siege Regional League sets for 2021, all organizations in a region will get a piece of the proceeds.
R6 Siege Esports Tier 1 Teams sets
There are a total of ten R6 Siege Esports Team sets for Tier 1 organizations in the R6 SHARE program. These are team-branded items for the top Rainbow Six Siege organizations in the world.
These R6 Siege Esports Tier 1 Teams sets all come in bundle form, with a Charm, a Weapon Skin, Headgear and a Uniform. Check them all out below. All images via Ubisoft.
FaZe Clan: Valkyrie - MPX
Fnatic: IQ - G8A1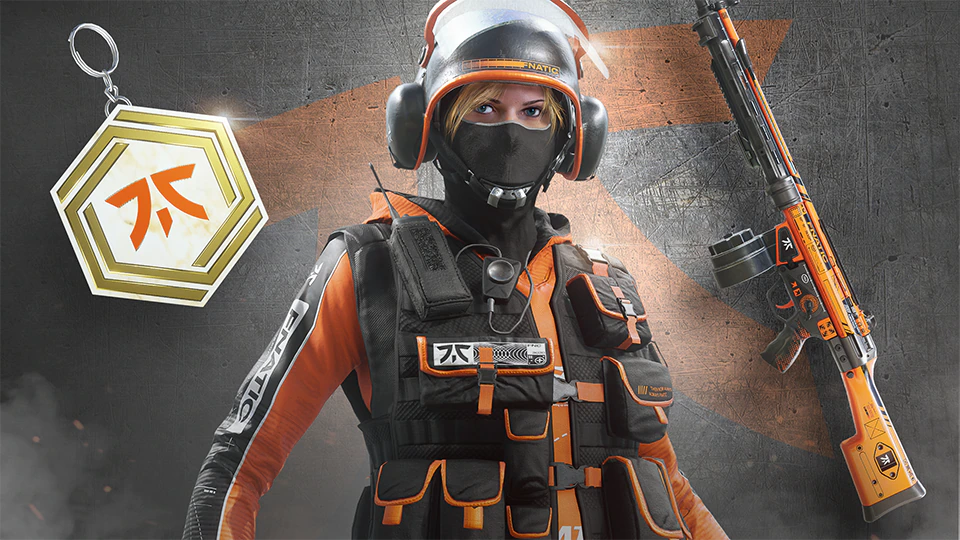 G2 Esports: Vigil - SMG-12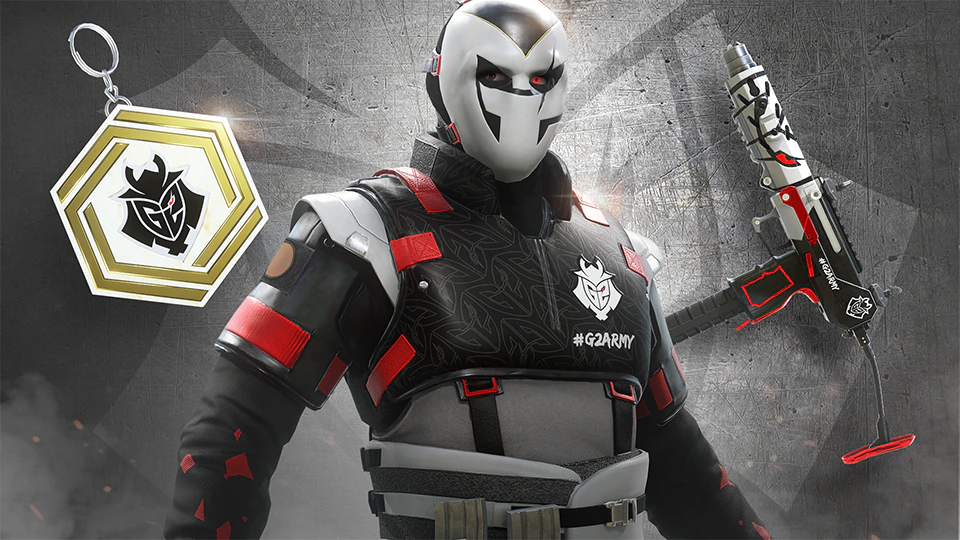 Natus Vincere: Zofia - M762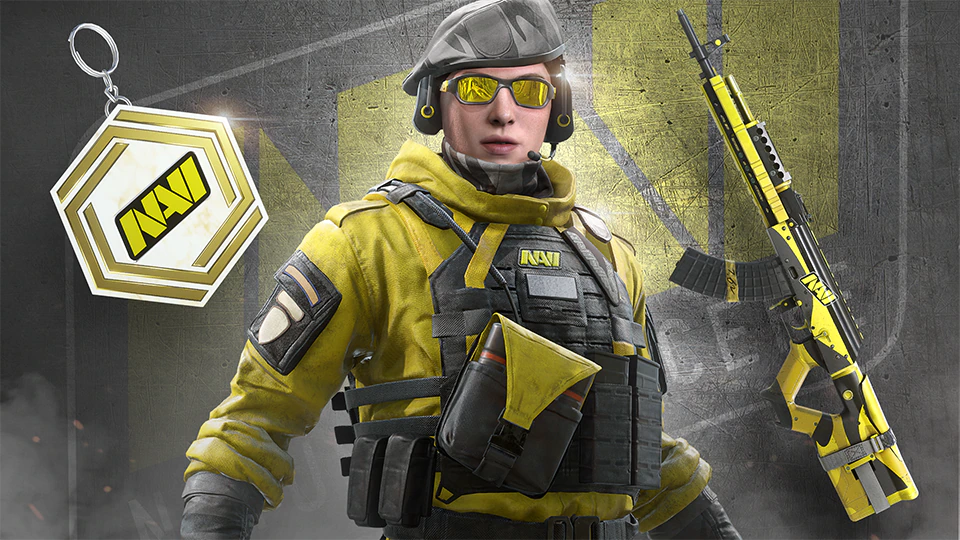 Ninjas in Pyjamas: Jaeger - 416-C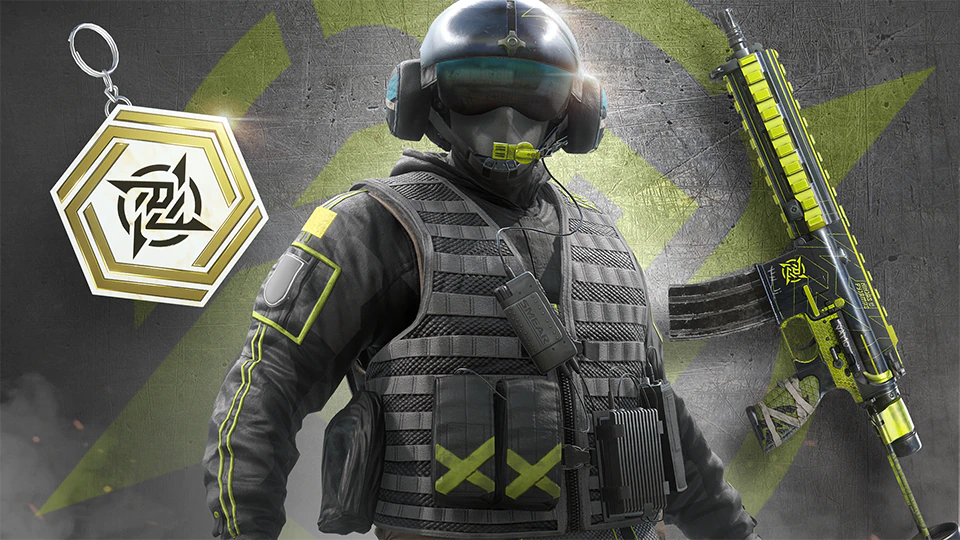 Rogue: Bandit - MP7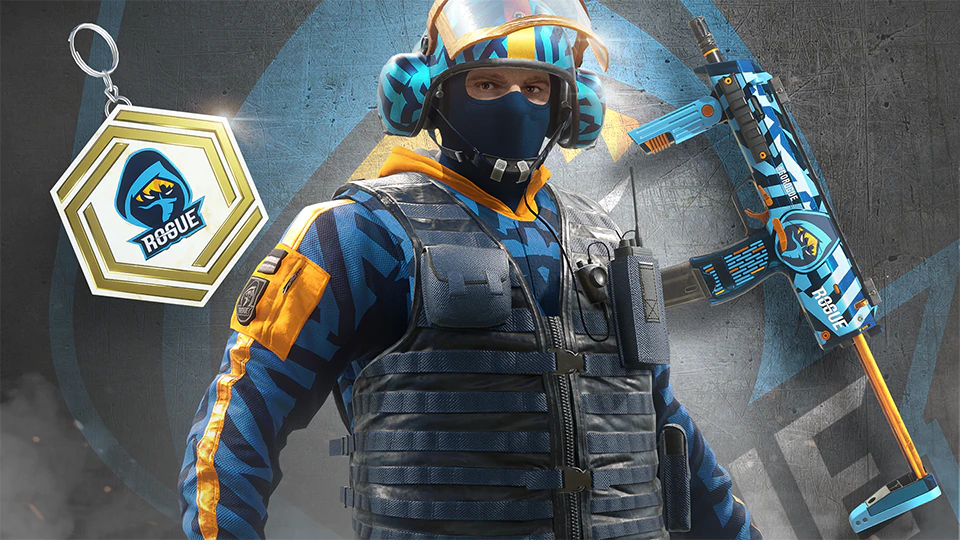 Spacestation Gaming: Zero - SC3000K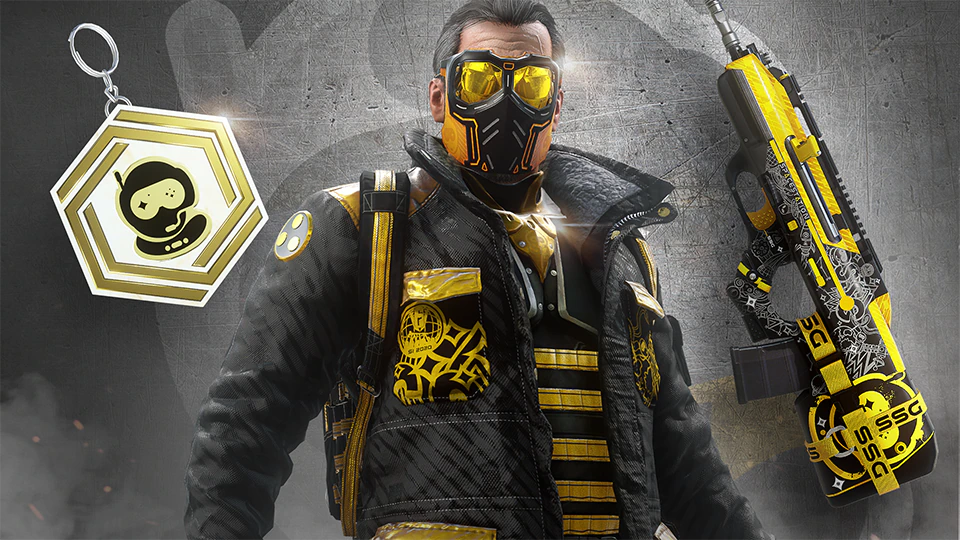 Team Liquid: Ace - AK-12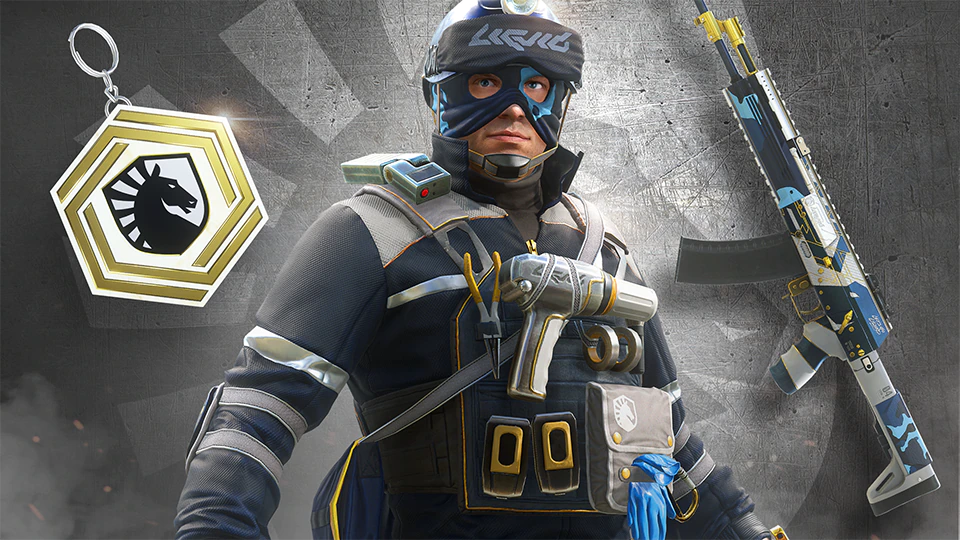 TSM: Mozzie - Commando - 9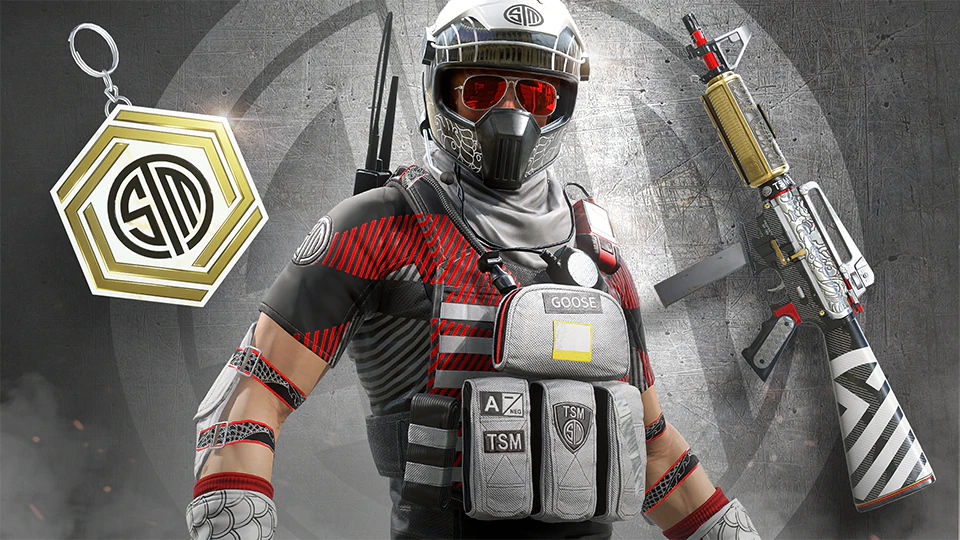 Vitality: Ash - R4-C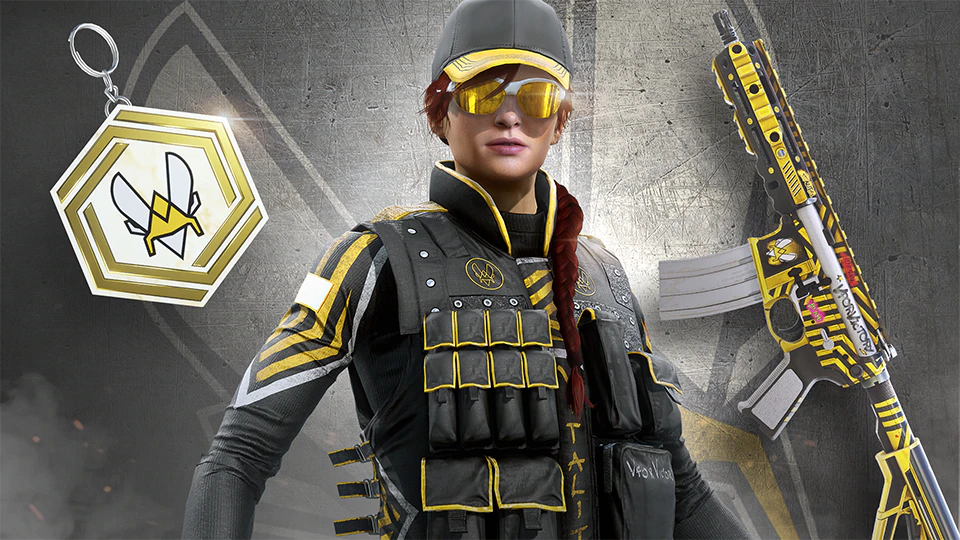 These R6 Siege Esports Tier 1 Team sets do look amazing, with organization branding clearly visible for fans to show off.
There's a whole lot of awesome R6 Siege cosmetics coming your way so don't miss out on supporting your favourite Tier 1 Esports team or a regional league of your choosing.