Video game crossovers are everywhere at the moment, Fortnite has been taken over by them, Street Fighter's Ryu and Chun-Li recently popped up in the P
ower Rangers mobile game
, and
Rainbow Six Siege has been the sight of several Resident Evil characters
.
And on that note, Ubisoft has announced a new collaboration with Adult Swim, with new cosmetic elements inspired by the iconic animation series Rick and Morty coming to the famous shooter.
Rick and Morty bundles content
Ubisoft's tactical shooter will receive two Rick and Morty cosmetic bundles that include a skin for an operator and other elements to customize your equipment.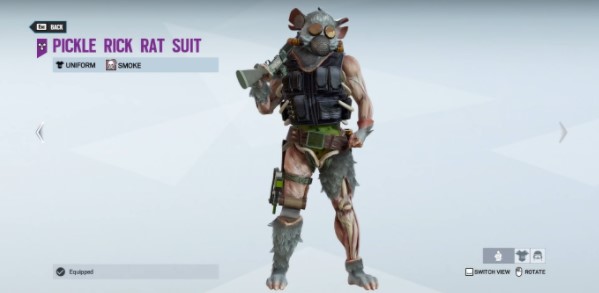 (Picture: Ubisoft)
The first of these bundles, known as Smoke Pickle Rick, presents us with a Defense Smoke operator skin inspired by the exoskeleton of rat parts that Rick builds in the now legendary chapter of the series "Pickle Rick".
This bundle includes a weapon charm of the famous pickle, as well as a skin for the SMG-11 based on the Portal Gun.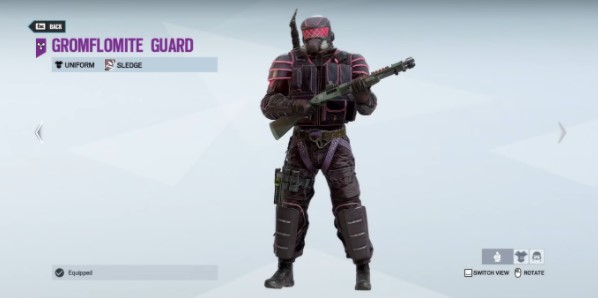 (Picture: Ubisoft)
The second bundle called Gromflomite Sledge incorporates a skin for the Attack Sledge operator inspired by the alien species Gromflomite, known within the series for being the leading species of the Galactic Federation until its eventual collapse.
A skin for the M590A1 and a charm shaped like Rick's head are also part of the bundle.
These packages will be available within the in-game store for a price of 2,160 R6 credits each, so you will have to invest at least US$20 to obtain the one you prefer, or US$35 if you want to add both to your collection.
Rainbow Six Siege's Rick and Morty bundles are available now.