During the Resident Evil Showcase presented a few weeks ago, Capcom announced new content made in collaboration with other franchises to celebrate the 25th anniversary of Resident Evil, in addition to some of their new releases such as RE: Village and RE: Verse.
One of these, being created in conjunction with Ubisoft, is finally available thanks to the arrival of a new content pack within Rainbow Six Siege, with which you can customize one of its operators, Zofia.
R6's Jill Valentine bundle: Content
As part of this collaboration, the content pack will focus on one of the protagonists of the survival horror saga, Jill Valentine.
Siege players will now be able to characterize Zofia as the fearless member of the S.T.A.R.S. unit, with this new Elite skin based on Jill's iconic outfit from Resident Evil 1.
The content bundle also comes with a victory pose, an Elite Zofia Chibi charm, a gadget skin for her KS79 Lifeline, and exclusive skins for the M762 and LMG-3 rifles, as well as for the RG15 pistol.
R6's Jill Valentine bundle: Price and future Resident Evil content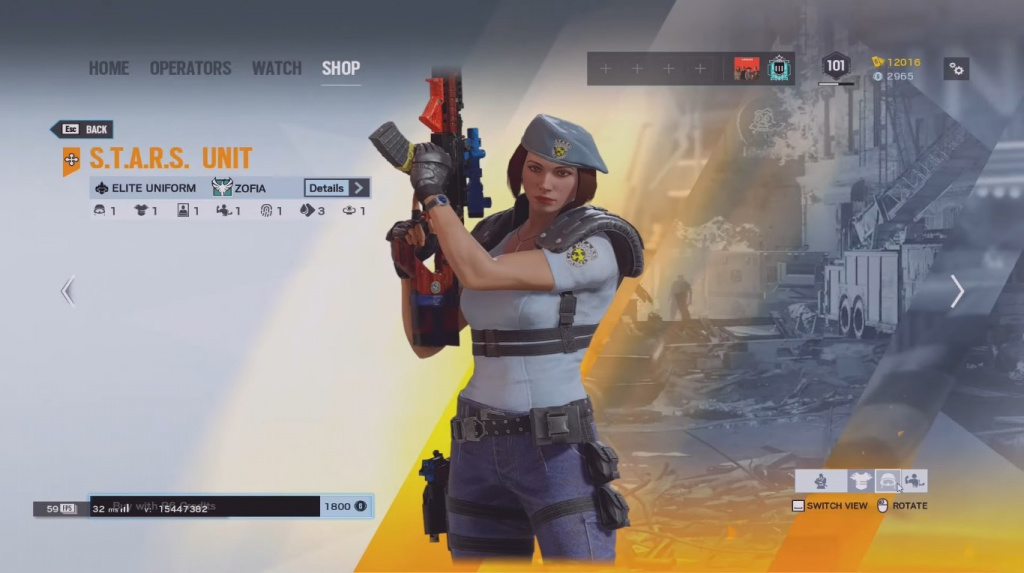 (Picture: Ubisoft)
The Jill Valentine Collaboration Pack is now available within the in-game store for a price of 1800 R6 Credits, approximately USD.
Also, the game developers have revealed that this will not be the only content that will be released in conjunction with Capcom, so it is expected that new releases will be announced during the second Resident Evil Showcase, to be held during the month of April.