The
Y6S4 High Calibre update
is inching closer, and that also means a fresh competitive start with the new season.
And with each new season, Ubisoft wants to show support for Rainbow Six Siege content creators, and the best way to do that is by creating streamer-exclusive content.
The Streamer Charms program brings special cosmetic items designed to represent R6 Siege content creators and to give R6 Siege players an opportunity to show their affection for a streamer in-game, as well as to support them directly by purchasing their Streamer Charm.
New Y6S4 Streamer Charms
The new R6 Siege season is here, with High Calibre bringing a much-needed rework of the Outback map, a brand new Operator called Thorn, numerous Operator balance changes, and much more.
And of course, there's plenty of new cosmetics for players to purchase and unlock, and among them, a new set of Streamer Charms.
Added to the pool of Streamer Charms content creators this season are Thaqil, Patife, Lusorkoeffizient, and Galadriex, and you can check out their awesome Streamer Charms in the image below: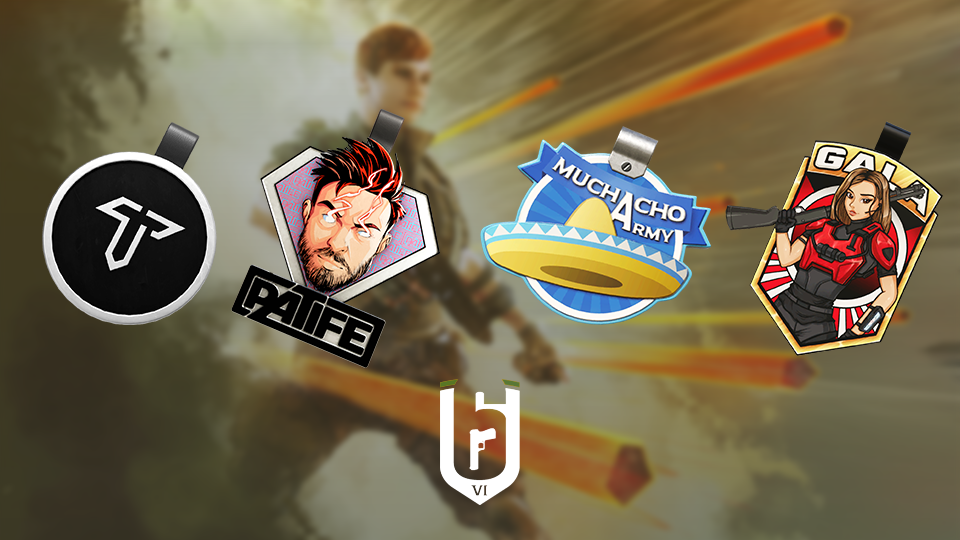 These Charms are added to the pool of over 50 currently available Streamer Charms and they will be available until 14th June 2022.
How to link Ubisoft and Twitch accounts?
In order to get these R6S Streamer Charms, you first need to make sure that a few necessary things are set up.
The first thing you need to do is to have Twitch Drops enabled, which you can do by visiting the Ubisoft Drops page.
The next important thing is to have your Twitch and Ubisoft accounts linked.
The Twitch account is the one you use for watching Twitch, while the Ubisoft account is the one you use for all of the Ubisoft games, including Rainbow Six Siege.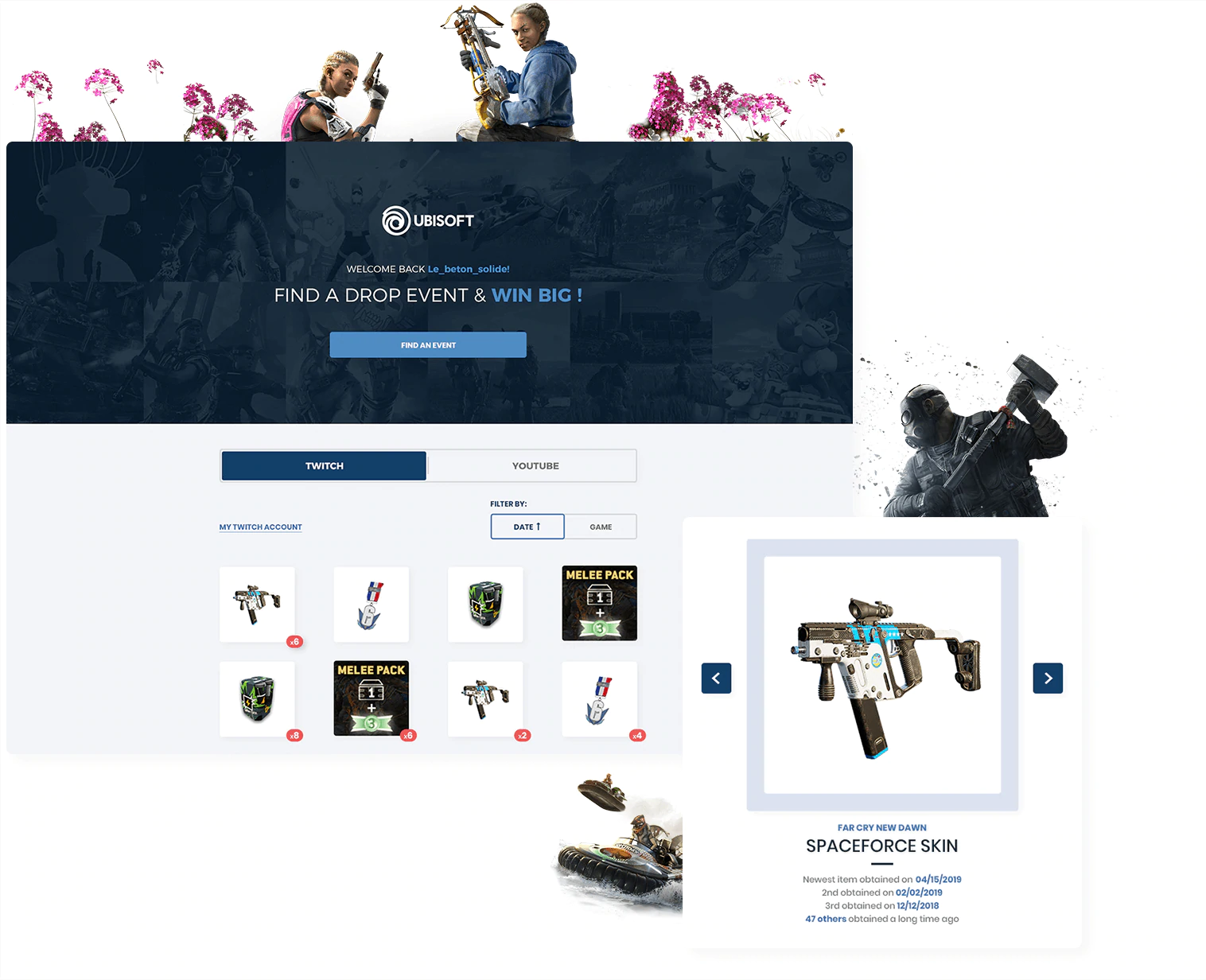 Linking these two accounts is a rather easy process, and here's what you will need to do:
Open Twitch and log in
Click on your avatar in the top left corner
Go to "Settings"
Open the "Connections" tab
Find Ubisoft and click on the purple "Connect" button
From there, just follow the instructions
And that's it, now you have Twitch Drops activated and accounts connected!
How to get Streamer Charms?
Now when everything is set, you are ready to go! The only thing that's left for you to do is simply to decide whose Streamer Charm you want to obtain and then go to their Twitch channel and subscribe to them for at least a month, upon which you will automatically receive your Streamer Charm in your Drops Inventory. Claim it there, and it should appear in the game the next time you boot up R6 Siege!
You can repeat this as many times as you want, you are not limited to only one streamer.
Below you will see all currently available Streamer Charms, and on the official page of the program, you can find links for every participating content creator.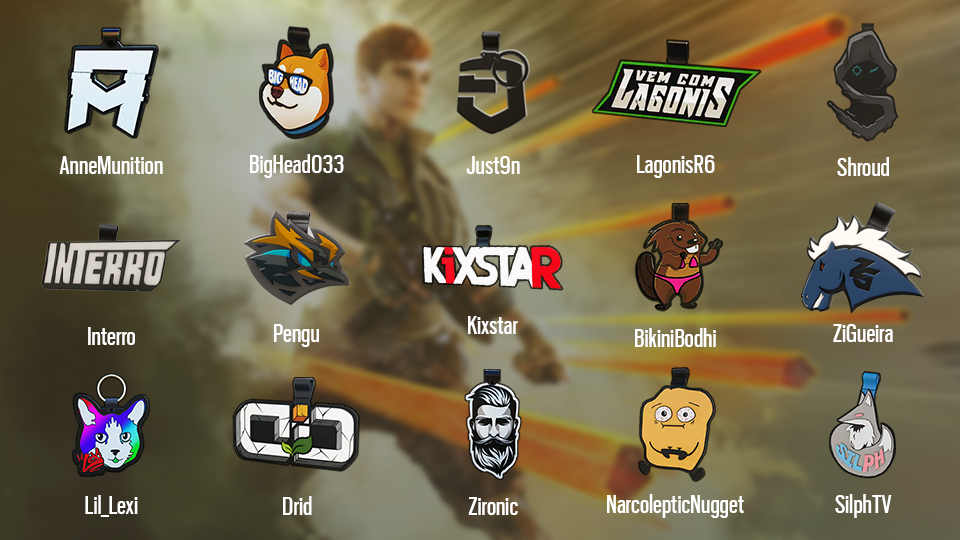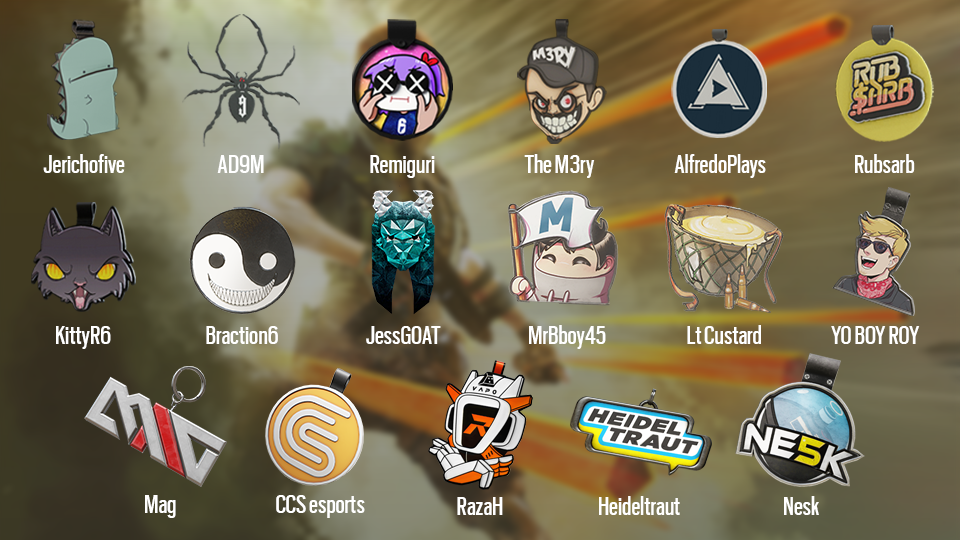 Don't forget to check out our general video games section for industry news, guides, leaks, rumours and much more.
Featured image courtesy of Ubisoft.