Rainbow Six Extraction is taking the historically real-world Tom Clancy games in a totally new direction, imagining a scenario where a species of aliens called the Archaeans have begun spreading parasitically across Earth.
The game is a spin-off of the popular Rainbow Six Siege but instead of a hyper-competitive 5v5 round-based shooter, Extraction, on the other hand, is a cooperative game. Teams of up to three players take on missions as part of Rainbow Exogenous Analysis and Containment Team or REACT, a group of Siege operators who have banded together to defeat the Archaeans.
Siege's operators also bring along their usual array of gadgets and for fans of that game, there should be plenty to enjoy in this sci-fi twist.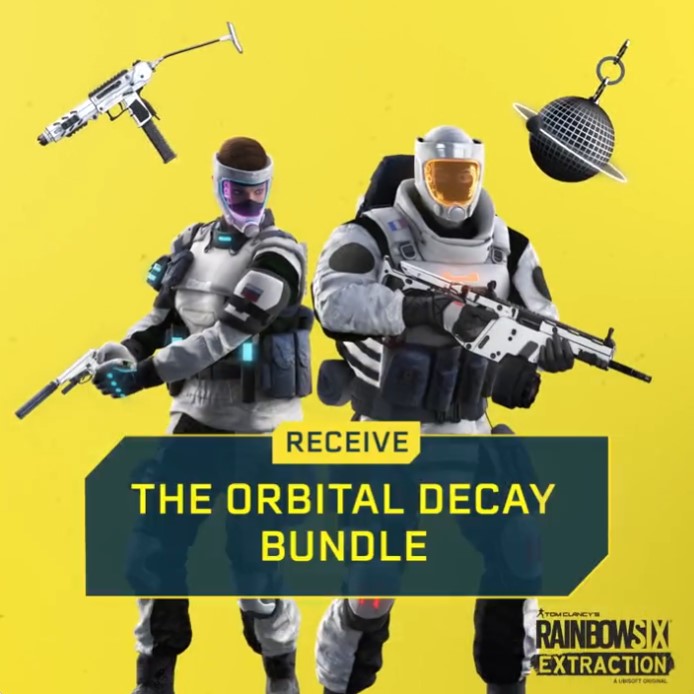 Extraction, after delay, is scheduled to release on 20th January, and to celebrate the launch, the developers, Ubisoft Montreal, are lining up a bunch of rewards for players to earn if they choose to pre-order the game.
For fans of Siege though, there is one that is extra appetising and that is the United Front bundle which offers players cosmetic rewards in both Extraction and Siege.
What is in the United Front bundle?
The United Front bundle contains rewards for both Rainbow Six Siege and Extraction with both game's getting two uniform sets, two weapon skins, and two charms.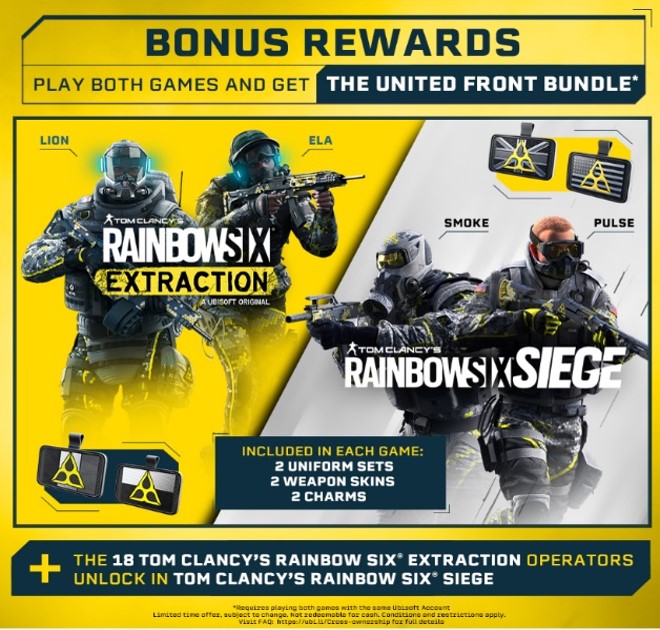 The uniform sets are for Lion and Ela in Extraction and Smoke and Pulse in Siege.
An added bonus in purchasing Extraction is that the 18 operators in the game are automatically unlocked in Siege.
How to get the United Front bundle in Siege and Extraction
Ubisoft are dubbing the United Front bundle a "cross-ownership" reward which essentially means that if you own and play both Extraction and Siege you will unlock the bundle.
To unlock the bundle follow these steps:
 Purchase Rainbow Six Siege Extraction and have Siege installed.
Link your Ubisoft to the platform you play the game on.
That's you done! You will now have the rewards in both games.
Another point to note is that the rewards will be redeemable even if you have the game's on different platforms, so, if you are a PC Siege player, and an Xbox Extraction player, you can still get the bundle.
Don't forget to check out our general video games section for industry news, guides, leaks, rumours and much more.
Featured image courtesy of Ubisoft.