After the Asia-Pacific and Latin America Majors took place earlier this month, it's time for North America to stage its Six August 2020 Major.
In the new revamped format for Rainbow Six Siege esports, teams across four regions (Asia-Pacific, Latin America, North America and Europe) compete for a lofty prize pool and qualification for next year's Six Invitational. 
There's a whole lot more going off than competitive Rainbow Six Siege however, so here's a guide on what to expect from the North American August Major. 
What is the Six August Major for North America?
The top four teams from the North American League will compete in the Six August Major for the region, which will take place online.
These teams will compete in a double elimination bracket in a bid to become the best team for Stage 1 of the 2020 season, while also earning global points for qualification towards the Six Invitational next year. 
What teams are competing?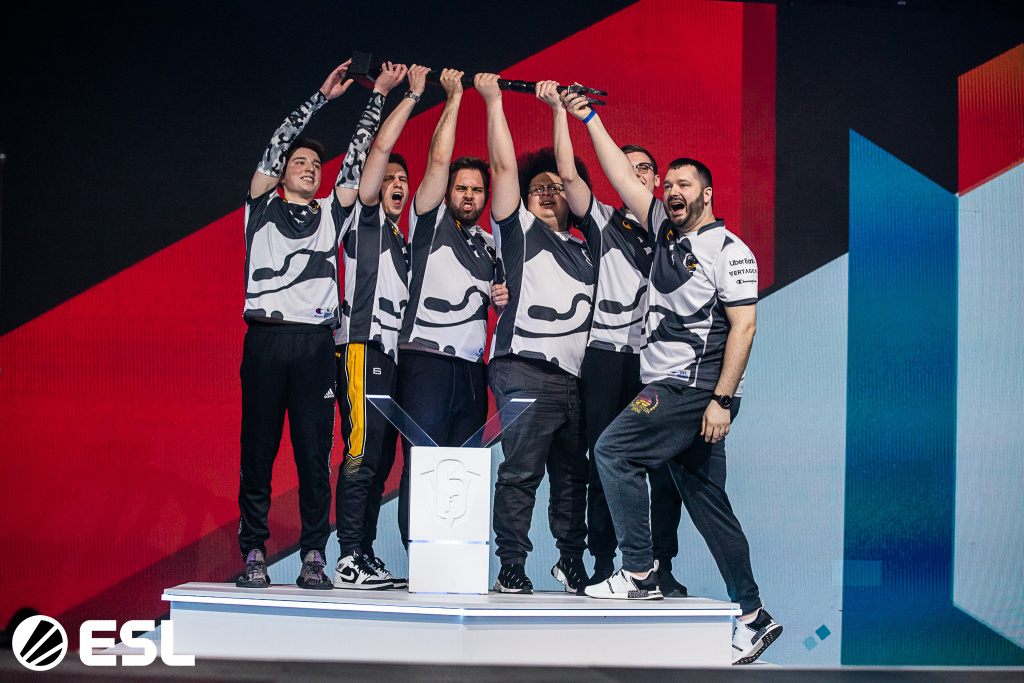 Spacestation Gaming won the Six Invitational earlier this year (Picture: ESL) 
The top four teams competing in the NA Six August Major are listed below. DarkZero Esports managed to win the North American Major qualifier, while the other three teams held the top three spaces in the North American League. 
Spacestation Gaming
DarkZero Esports
TSM
Oxygen Esports
What is the prize pool for the Six August Major for NA?
The total prize pool for the event is $125,000, which will be split across the teams as below. 
1st place: $62,500
2nd place: $31,250
3rd place: $18,750
4th place: $12,500
There are also Invitational points up for grabs, which will be distributed as below. 
1st place – 510
2nd place – 390
3rd place – 330
4th place – 275
How do I register for Twitch drops and what can I earn?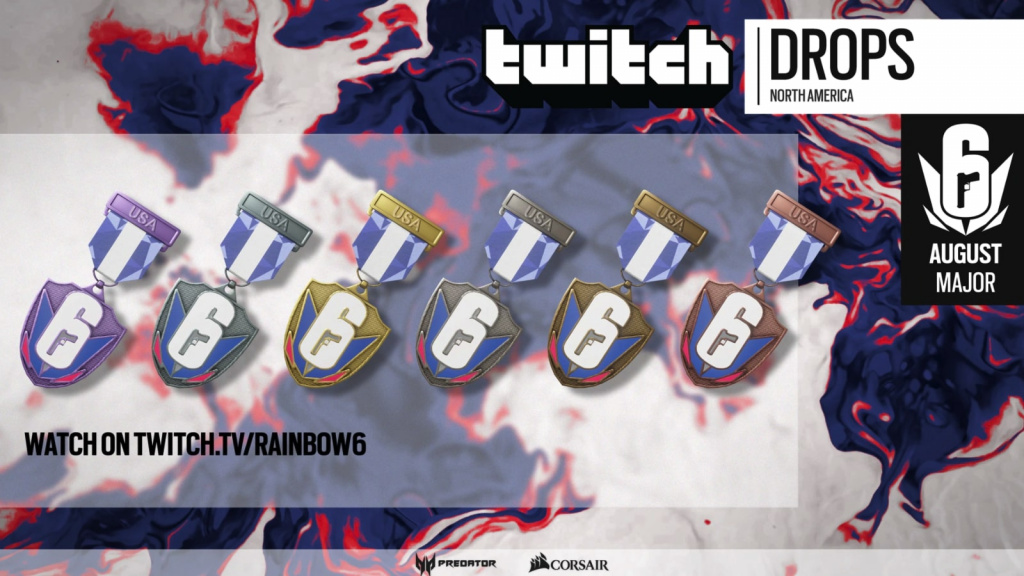 Charms are available through Twitch drops (Picture: Ubisoft) 
Like with previous events, this Major will also give players chance to earn charms through Twitch drops. 
There's a total of six charms which can be acquired, dependent on how long you spend watching Rainbow Six Siege tournaments across Twitch channels. 
Copper: 2 hours watched
Bronze: 7 hours watched
Silver: 13 hours watched
Gold: 20 hours watched
Platinum: 25 hours watched
Diamond: 30 hours watched
You can register for drops by heading here and linking Twitch account to your Ubisoft account, where you'll be then asked to opt-in to the drops feature. 
Rewards will automatically be added to your linked Ubisoft account. They're also available across all platforms on PC, PS4 and Xbox One. 
You don't even need a copy of Rainbow Six Siege to earn charms either, with the charms you've earned available if you purchase the game in the future. 
What is the bracket and schedule?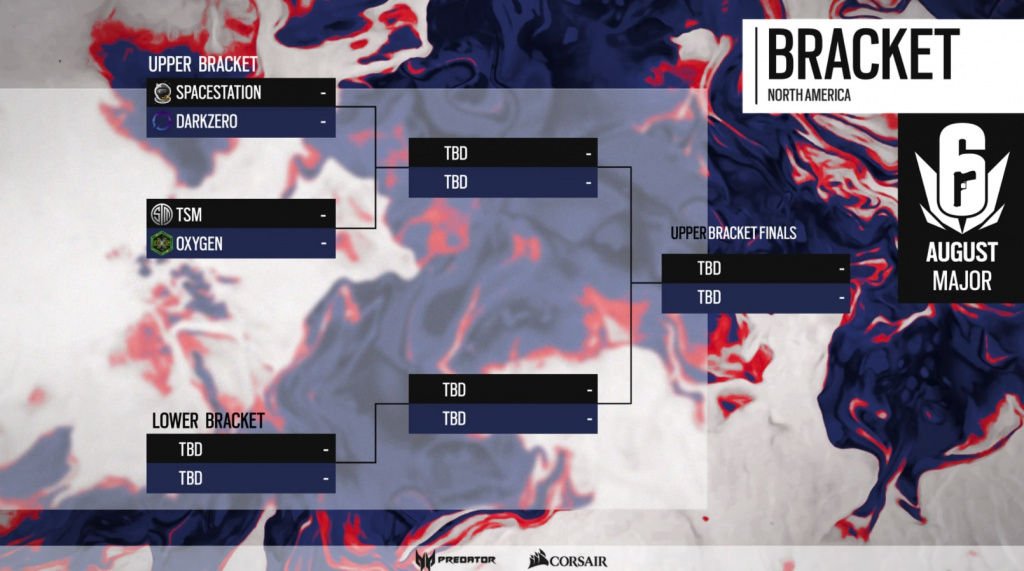 The bracket for the NA August Major (Picture: Ubisoft) 
The action kicks off on Friday 14th August at 12.30pm EST with Spacestation Gaming vs DarkZero Esports, with the final on Sunday 16th August. 
You can check out the full schedule below. 
Friday 14th August
Spacestation Gaming vs DarkZero Esports - 12.30pm EST/5.30pm BST.
Team SoloMid vs Oxygen Esports - 3.15pm EST/8.15pm BST
TBD vs TBD - 6.15pm EST/11.15pm BST
Saturday 15th August
TBD vs TBD - 12.30pm EST/5.30pm BST
TBD vs TBD - 3.15pm EST/8.15pm BST
Sunday 16th August
TBD vs TBD - 12.30pm EST/5.30pm BST
When will Operation Shadow Legacy be revealed?
Along with competitive Rainbow Six Siege, Ubisoft will also deliver an update on the next DLC Operation arriving for the title. 
We already know Splinter Cell's Sam Fisher will be added as Operator Zero, with more information expected on maps and a release date. 
The reveal of Operation Shadow Legacy takes place after the finals on Sunday at 2pm EST/7pm BST. 
How can I watch the Six August Major for NA?
All the matches will be streamed on the Rainbow Six Siege Twitch channel.