After making Rainbow Six Siege one of the biggest esports in the world, Ubisoft is establishing a new esports structure which hopes to empower smaller regions. 
The new European League is one of four new regional leagues, with the others in North America, Latin America and Asia Pacific. The European League will see ten teams compete to be crowned European champion, while acting as a bridge to the prestigious Six Invitational tournament.
The route to the European League is dictated by the best performing teams in the European Challenger League, which will comprise the best teams from countries across Europe as determined by new national tournaments.  
It's essentially hoping to make the pathway easier and clearer for smaller teams across the world. To discuss the new format, we spoke with Ubisoft's EMEA esports director Francois-Xavier Deniele and EMEA senior brand manager Jeremy Somville about their hopes for the changes. 
Read more: Ubisoft announces Rainbow Six Siege European League - new format explained
When you first announced plans of a shake-up to the Rainbow Six Siege esports program, it was back at the Six Invitational before the world went crazy - how has it been devising this new structure amid the pandemic? 
Francois: What we've done following the Six Invitational has for sure been impacted by COVID-19, the fact we cancelled the Pro League final in Brazil, which should have been the last Pro League final. So we changed a bit of what we should do during March and April, but the new format was thought up almost one year ago, so we have been prepared. 
Some things we are monitoring every day country by country, especially for the European League, but it's an interesting moment for me on esports because it's changing the rules a bit as an industry. But it can also be a very interesting time to redefine what we're doing on esports.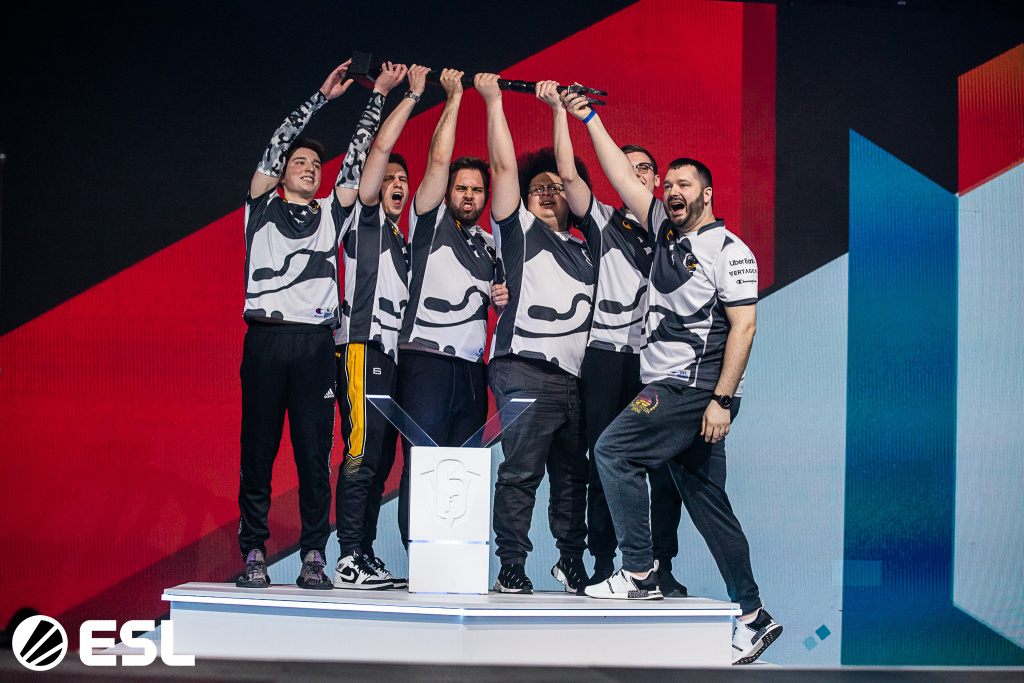 Spacestation Gaming won this year's Six Invitational (Picture: ESL) 
What's the vision behind this new format? 
Francois: For me, it was really how to make sure we're as close as possible to what's happening on every region. For the last three years, we had something global which means it was exactly the same on each region. It was important for us to learn a lot about esports because it was quite new for Ubisoft as a whole. 
So we need to continue improving and adapt our esports to our different communities around the world. For me, regionalisation and the league becoming regional with their own, I would say mindset, DNA, format and everything, is here to be as close as possible to how people are consuming Rainbow Six Siege esports on every region. 
It can be quite different [across regions], so that's what is behind my vision with regionalisation. 
The transition with the new North America League hasn't exactly gone smoothly, with three organisations leaving and certain players unhappy with a lack of communication, have you guys been following the reaction to that? 
Francois: For sure. I can definitely say that we're following the situation but we're very confident that our NA colleagues work as close as possible with the community. 
They just announced a very exciting program for NA, with a lot of change and the introduction of their own league, so they're working right now to make sure the community understand everything. 
But yes we're in the situation where everything is changing so it's not bad that people are [having] discussions and questions about the change, but globally we're confident we're moving in the right way everywhere in the world. 
Have you adapted any changes for the European League following the response to the NA League? 
Francois: It's different because it's two different approaches, so definitely we're listening and seeing what the community is answering for NA. But globally, we worked for the last year on the program for Europe and Asia Pacific, so it was mainly based on community sentiment from Europe. 
How have talks gone with European organisations about the new format? What was their reaction like? 
Francois: Very interesting. Because for organisations, they need stability. That's important for them because they are investing into a game - it means they need direct discussion with the team. Maybe I'll let Jeremy jump on this one because he was in direct contact with the organisations. 
Jeremy: Sure. This is a program we designed from everything we learnt for the past four years, but we also wanted to have the feedback of the organisations and the players. So this is why we presented a v1 (version 1) of the European plan to the European organisations back in December. 
We had a big workshop in Montreal with all of the organisations from Rainbow Six Siege esports, so we presented them the format and asked for the feedback. We had some feedback but not a lot because they really love the new format and the direction we wanted to go for. 
It was really positive. We made some really small adjustments mostly based around transfer windows and that kind of stuff, because it's really important to have feedback on the operational stage and how they operate their teams, so our goal is to help them manage that. 
Speaking only about the format of the league, everything we presented in our v1 plan is actually the final plan we're seeing now. 
Read more: Ubisoft gives first look at match replay feature in Rainbow Six Siege
It's very uncertain in this current climate, but are you planning for this year's European League finals to be a LAN event? Or are you expecting it'll take place online? 
Jeremy: In the plan as it was built, it was supposed to be a LAN event so we want to have a LAN event as the European finals. But as you say, this year is a bit special with the COVID-19 situation, so we're following really closely with the news and what the government says. 
It's not only for the government and the country that will welcome the final but also all of Europe - because if we want to have players travel from one country to another, we need to be sure that is possible. So we will follow really closely to see if it is possible or not and plan accordingly. 
Francois: Having the regional final for me is one of the most exciting things from all our announcements, where the European community can celebrate their team in an event or at least during a final together. For me, the regional final is the cheery on the cake of our European League. 
What's your ambitions for the European League final event in terms of scale? 
Jeremy: It's going to be a really big event because it's not only the final of the year to crown a new champion, we'll also have the relegation between the European Challenger League and the bottom team from the European Leagues - meaning we truly want this to be a celebration of the European community with two tournaments in one. 
We have big ambitions for this. It'll be an event across two days in a venue which will visit different countries, so it's basically what you've seen in the past like with the Pro League finals. You can expect an event like this for the European finals.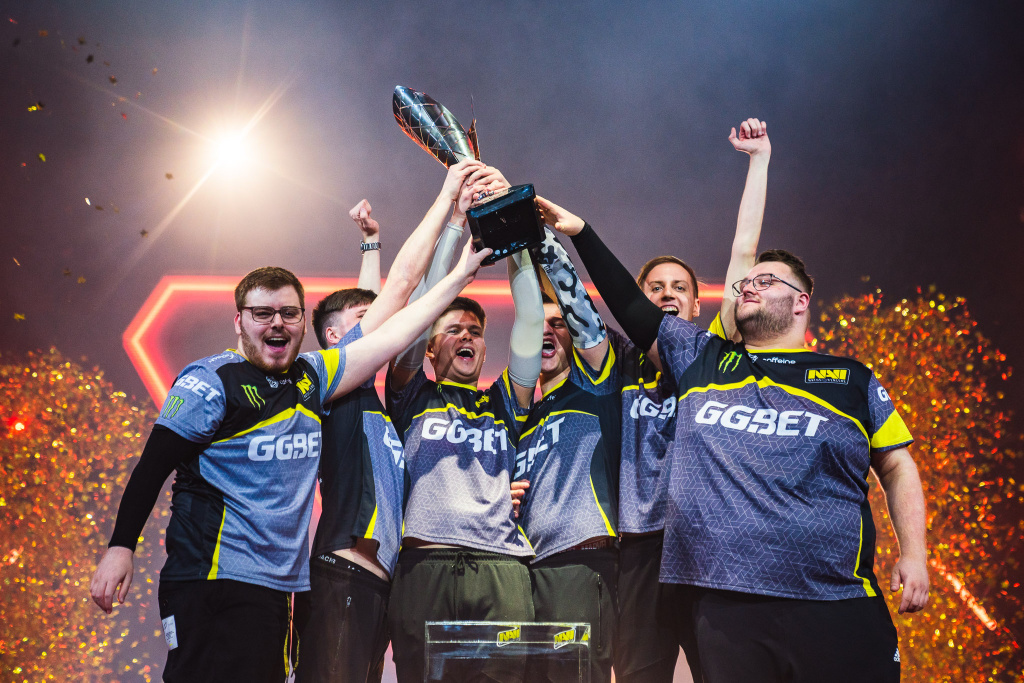 Natus Vincere won last year's Pro League finals (Picture: Ubisoft/ESL) 
What are your hopes in giving more weight to the national tournaments? 
Jeremy: We really want to embrace all the specifics of each market and for us Europe is exactly that, actually, it's the combination of all the countries. 
We already see that format in traditional sports so it's really important that we have this national league to create a path to the Challenger League and the European League - meaning that we really want to have an esport that is for everyone. 
A player that is really good at the game playing ranked will be able to play some community tournament, and then maybe if they're really good and find a good team, they'll be able to play national tournaments and so on and then maybe play in a Major and Six Invitational. 
This is really a new design for our path to pro, so [we can] be sure at some point anyone can have the chance to be the next Six Invitational champion of Rainbow Six Siege.
It seems like this format, with the COVID-19 situation and starting midway through the year, will reach its full potential in 2021. Are you expecting this year to be an awkward adjustment phase of sorts, if that's fair? 
Francois: We are always staying flexible. One of the key things on esports is to stay flexible because we're learning every day. The European League will have a format we're happy with, we've worked a lot with the teams, the new partners like FACEIT and internally with the studio. 
So the situation externally we have this COVID-19 situation and what's happening in LAN events. It's a transitional year I'll say. We only have two stages of competition this year because the format is starting in June but globally it's a transition year before, as you mention, 2021.
So where are you hoping Rainbow Six Siege esports will go beyond 2021? What's the next goal? 
Francois: It's a good question. We want to be as big as possible. For me and for Ubisoft, it's already a great moment that we can be present as a tier one title on esports right now. That was one of the objectives since the beginning of Ubisoft. 
But as I always mention, we need to stay humble and make sure we're continuing to create our esports DNA, make sure to see what's happening in the industry because there's many good things coming from our competitors too, make sure we're listening to the community and our partners and teams - so let's see what happens. 
I can't wait to have more events and introduce a new region. For me, that'll also be happening in the coming years. We're still missing China, we're working on it. But there's also MENA, Africa, so there's still a lot of things to do. 
But globally I'm very confident with regionalisation and this new format we're introducing in every region and especially Europe. We're on the right path I would say to continue to grow. 
The Rainbow Six Siege European League starts on 22nd June 2020.