Rainbow Six Siege players will be able to enjoy the M.U.T.E Protocol limited-time event starting tomorrow, with the new limited-time mode adding a futuristic setting and atmosphere to Ubisoft's 5v5 competitive shooter. The event will add various cosmetics inspired by the sci-fi aesthetic, and a new game mode that allows players to teleport around the map with various gadgets. 
TOWER 2020. THE MACHINES HAVE RISEN FROM THE SALT OF RANKED. THE WAR BETWEEN ATT AND DEF HAS RAGED FOR DECADES, BUT THE FINAL BATTLE WILL NOT BE FOUGHT IN THE FUTURE. IT WILL BE FOUGHT HERE, NOW...🤖 The M.U.T.E Protocol event is coming soon! pic.twitter.com/3eNuD0DFkq

— Rainbow Six Siege (@Rainbow6Game) August 3, 2020
The M.U.T.E Protocol event trailer shows a futuristic version of Tower that features neon lighting and a new art style to fit the mood. The limited-time mode appears to allow players to teleport using their drones or gadgets, depending on whether they are attacking or defending. 
A defensive player can be seen teleporting to a bulletproof camera while attackers teleport to their drones' location. Players seem to be invisible while teleporting and can surprise unsuspecting players. Defenders can follow the drones and kill attackers as they spawn, however, so keep that in mind when controlling the drone.  The new game mode's objective is to hack servers and functions similar to the Secure Area mode.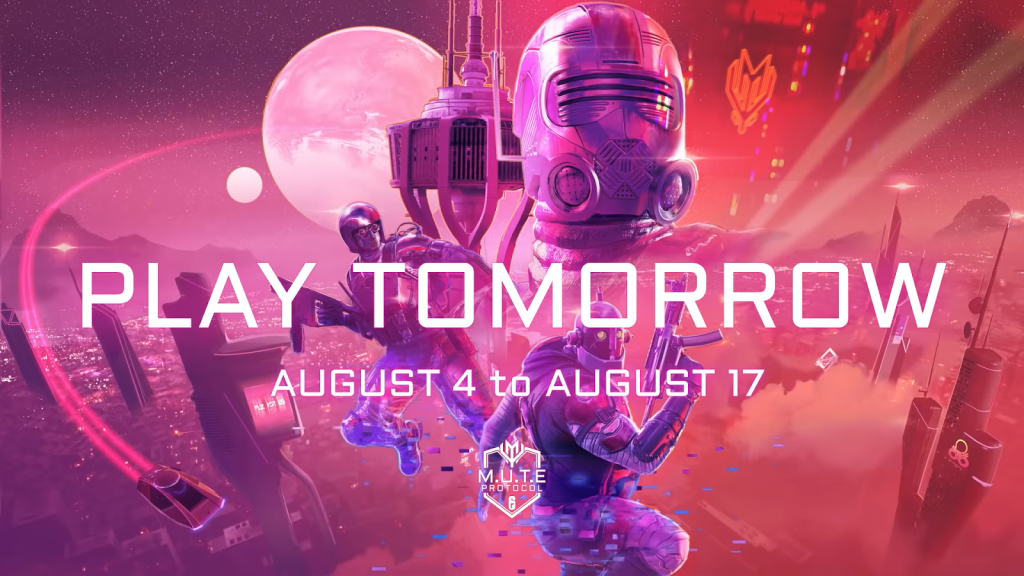 (Picture: Ubisoft)
Players can also expect new sci-fi cosmetics to be released for various operators such as Oryx and Mute during the limited-time event. However, some Operators will not be available to use during the event, as their gadgets can impact gameplay. 
The M.U.T.E Protocol event was previously leaked as players managed to load the limited-time event and explore the new game mode. All leaks seem to be consistent with the official information released by Ubisoft, so any fans who were excited by the new leaks will be delighted. 
The M.U.T.E Protocol event goes live tomorrow, 4th August, and will be available until 17th. Players will have two weeks to enjoy the limited-time modes and acquire the various cosmetics.