As of the 27th of March, 2020, fervent leaker, 
RolyNoly
 has leaked the presence of an upcoming 'Mafia'-style event for 'Rainbow Six: Siege'.
RolyNoly has proven reliable with his information in the past, having accurately predicted each and every event cosmetics since the end of Year 3.
While some leakers are looked down upon in communities, Roly has certainly made a name for himself on the merits of his passion and accuracy alone. 
On March 25th, he posted a picture to his Twitter account showing himself and two other players on a new game mode, where every floor in the building was completely destructible.
No beams, no metal bars, a giant hole in the middle of the floor. An astute commenter noted that it appears the map is the much-beloved "Old Hereford" map, which had been removed from Rainbow Six as of Operation Grim Sky.
That same day, Roly uploaded a video to YouTube of him playing the event, but it was promptly copyright claimed by Ubisoft. 
What is this Mafia event all about?
The goal of this event is to get to and crack open a series of safes around the map, while fighting off the opposing team. It is completely unlike any other game mode in Siege as of right now. 
I thought Ubisoft got rid of Old Hereford, how are we getting to play on it?
The original Hereford Base map is still in the game, just in a slightly edited state. It is available in part within the game's Situations, now renamed Learning Area, and it is not as if Ubisoft just deleted the map from all of their data as well. 
Do we know what any of the cosmetics look like? 
Similar to the most recent Halloween event on the old Theme Park map and the Wild West event before that, each operator available for play has a special cosmetic going with them, and each has a customized card in the loading screen. Some of the cards have been leaked, specifically Maverick, Wamai, Echo, Kaid, Maestro, and Warden. 


(Credit: Ubisoft)
What operators are there in this mode?
The operators that have been leaked out so far are as follows: Amaru, Echo, Fuze, Gridlock, Hibana, Kaid, Maestro, Maverick, Wamai, and Warden. Each of them has their own unique cosmetic for the event, and presumably their own card for the loading screen. 
When is this being released?
It is likely that this will be released next season, in Year 5 Season 2. The "Rainbow is Magic" event is likely to make its return first, so we probably won't be seeing this Mafia event for a while. 
Is Rainbow is Magic coming back for April Fools?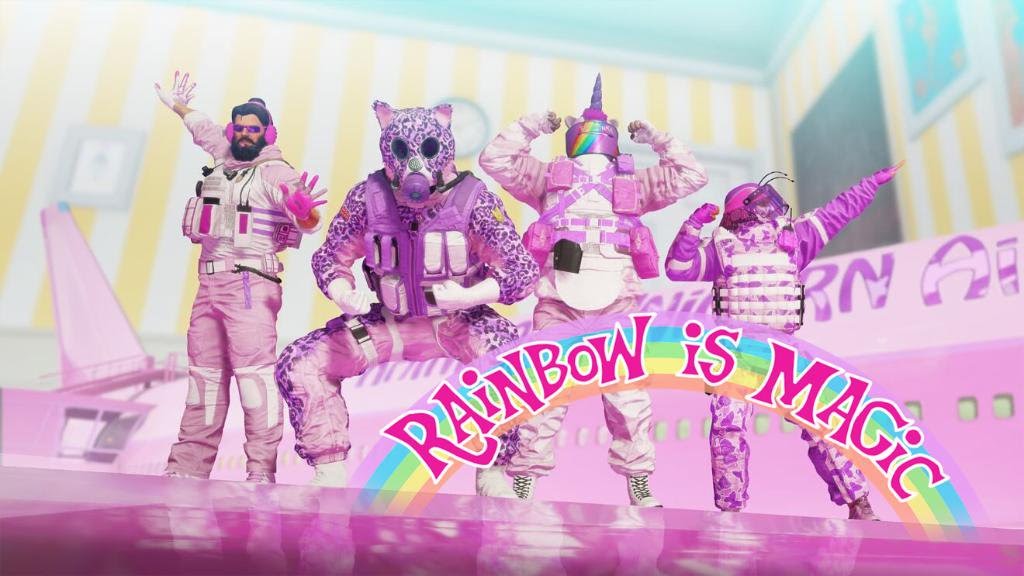 (Credit: Ubisoft)
Likely, yes. There have been several hints at the return of the popular Rainbow is Magic game mode including an entirely blue recruit skin being spotted by some players.
 
This is surely an exciting time for Rainbow Six: Siege, as Ubisoft seems to be kicking off 2020 with a bang. Stay tuned for more information on these events as it comes out. 
MIBR Un-FER-gettable Game, Toilet Zoom Fail, Streamer Raises $200k For COVID-19