Ubisoft has outlined what to expect from Rainbow Six Siege: Operation Crimson Heist, the first DLC season in Year 6.
After the Six Memevitational, Ubisoft gave a presentation to spotlight the DLC, along with the roadmap and plans for Rainbow Six Siege in 2021.
So what's coming up? Here's a breakdown of everything coming in Operation Crimson Heist, which launches on 16th March and arrives on the test server 22nd February. 
New operator Flores
Revealed ahead of the presentation, this medium speed, medium armour Attacker originates from Argentina. He's also the first openly gay character in Rainbow Six Siege, as revealed in a Ubisoft post delving into his background.
He has a drone gadget called the RCE-Ratero, which is essentially an explosive drone that can eliminate barricades and shields, and also mess with gadgets like Maestro's evil eyes. Once it's deployed, the drone moves forward and doesn't stop until it is destroyed or the explosive is triggered. It can be steered and even jump, but it cannot be reversed or slow down. 
While it can be destroyed by bullets, electricity, and lasers when it's moving around, the drone becomes armoured and bulletproof once the explosive is triggered (either manually or if the countdown reaches zero). The blast radius will impact Defenders too, so it's a tool which can be used to directly target your opponents. 
You can check out the loadout for Flores below.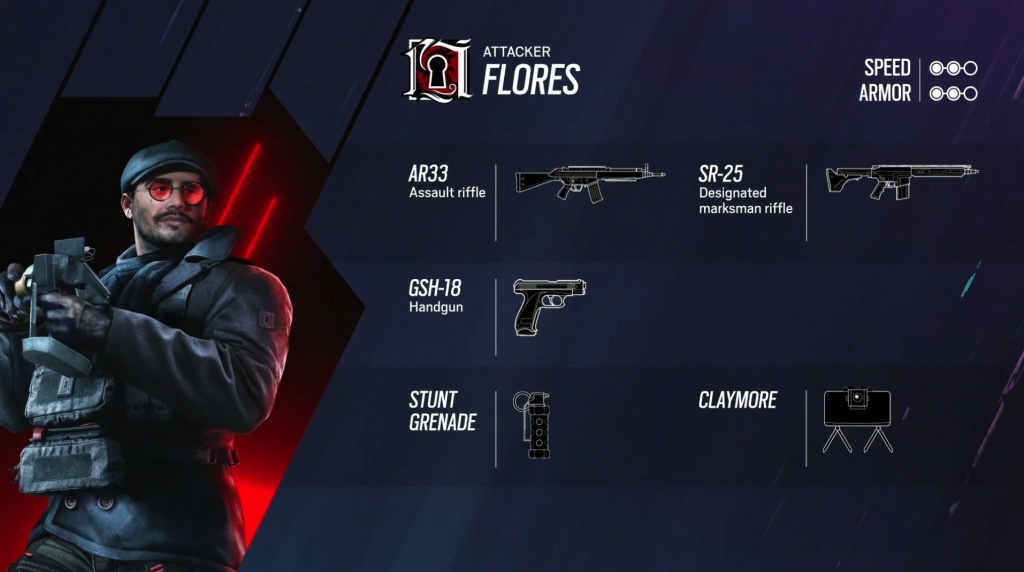 Flores is the only new operator in Crimson Heist (Picture: Ubisoft) 
Gonne-6
Operation Crimson Heist also introduces a new secondary weapon into the fold. The Gonne-6 can be used by some Attackers, and clears out bulletproof gadgets. 
There's only one shot however, so it's best saved for only the most irritating hazards. 
Border map rework
The Border map has received numerous additions and adjustments. The bathroom area has been extended, while archives has also been extended into the office area to allow for easier rotation. There's a new flight of stairs going into archives from the exterior too.
On the whole, the changes are largely to address the imbalance between Attackers and Defenders. Certain line of sights have been closed, while destructible walls have either been added or removed around certain sites to make matches more balanced.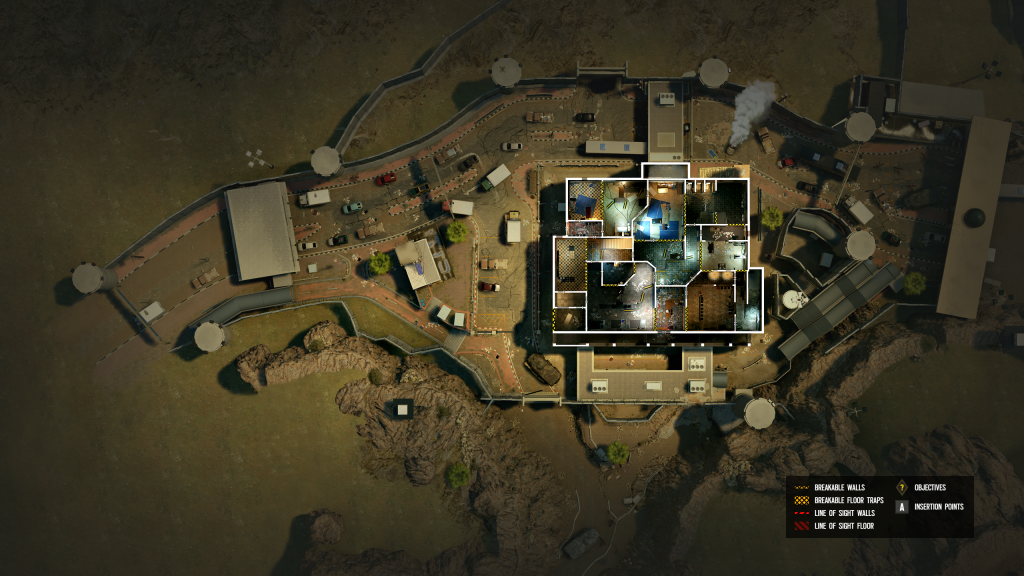 Many destructible walls have been swapped around (Picture: Ubisoft) 
Perhaps most crucially however, the helicopter noise has been reduced once the action phase has started, while the man's voice blaring out has been practically removed. 
Beta for map replay on PC
The map replay feature will arrive in beta form on the test server and for all PC players, which will include new tools like a timeline to easily scroll through matches, along with the ability to select the round you wish to take a clip from. 
Streamer mode
This will also be launching on the test server during the first season of Year 6, which gives streamers tools to reduce stream-sniping within Siege. This is done by allowing you to hide your name, region, ping, clearance level, and with a hidden matchmaking delay. 
It won't entirely solve the issue with stream-sniping, but it's designed so streamers can, at least, have some method of reducing the issue.