After the Lara Croft skin last year, Rainbow Six Siege is doubling down on crossovers for its Year 6 content and Operation Crimson Heist.
As revealed in the presentation for the latest DLC, Rainbow Six Siege operator Zofia is set for a Resident Evil-Inspired elite skin which transforms her into Jill Valentine.
Another Resident Evil-inspired skin is set to be released for Siege too at a later date.
This isn't the first Ubisoft title to celebrate Resident Evil's 25th anniversary, with The Division 2 recently having Resident Evil-inspired cosmetic items.
Another collaboration was unveiled too with former Ghostwire: Tokyo developer and The Evil Within artist Ikumi Nakamura, who has contributed two skins which will be released as part of Operation Crimson Heist on 2nd March.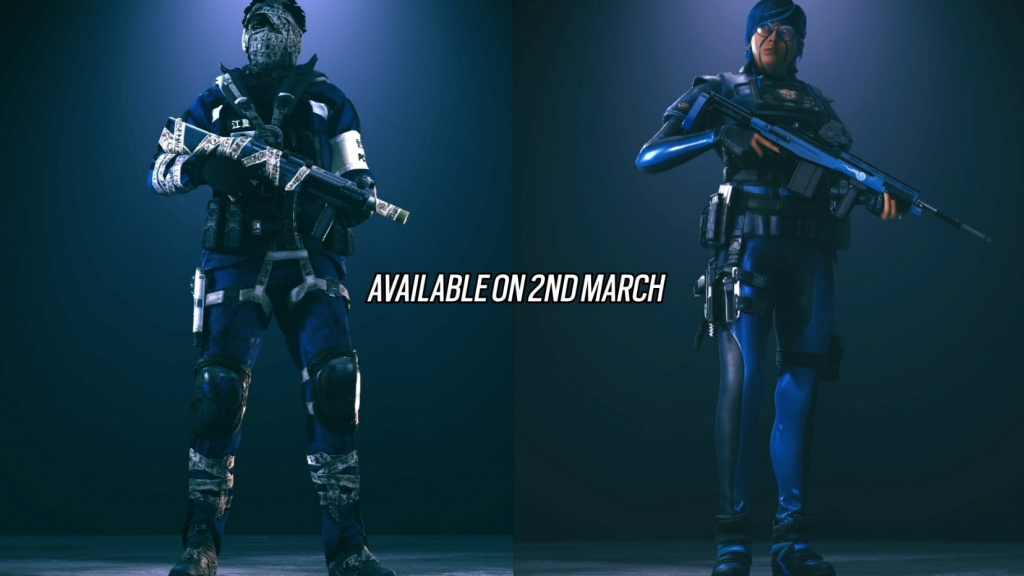 The skins from Ikumi Nakamura (Picture: Ubisoft) 
Excitingly, it doesn't seem like the collaboration will stop at these two skins either, with plans to release more if the community responds well to the new designs.
It perhaps opens doors for other artists to create skins within Rainbow Six Siege too. Hidetaka Miyazaki dropping a Dark Souls skin? Hideki Kamiya with Bayonetta? We shouldn't get carried away with ourselves.
Zofia en Jill Valentine ? 👮‍♀️

Découvrez le premier skin à l'occasion du crossover entre Rainbow Six x Resident Evil 🧟‍♂ pic.twitter.com/USypucHtiu

— Rainbow Six FR (@Rainbow6FR) February 21, 2021
 Ubisoft also teased further collaborations to come, showing a green portal at the end of the presentation which appears to indicate a Rick & Morty crossover is on the cards.
Rainbow Six Siege Operation Crimson Heist launches on 16th March, and arrives on the test server on 22nd February.