George "KingGeorge" Kassa is a former professional-turned-full-time streamer for Rainbow Six Siege who is putting his foot down as far as Rainbow Six Credits go.
In a clip shared via his Twitter, KingGeorge comments on the gruelling lobbies due to cheating problems that have him "very disappointed" and have still gone unresolved to this date, making the 30-year-old's main title "super annoying to play."
"I still love the game but it annoys the hell out of me when I'm always playing against people that are cheating", George states. "I got 274 ELO rollback today against cheaters that I beat and no one that I've played with has been banned. The anti-cheat in general just needs to be improved."
"I personally will not be purchasing any more Rainbow Credits, at all. I had 8,000 or so credits currently. I will buy each new Battle Pass that comes out, so I can still get the new Operators and stuff… but I'm not gonna be buying any more."
Add cheaters on top of an already broken ELO system that is yet to be completely fixed and the frustration from the community and creators alike is palpable and understandable.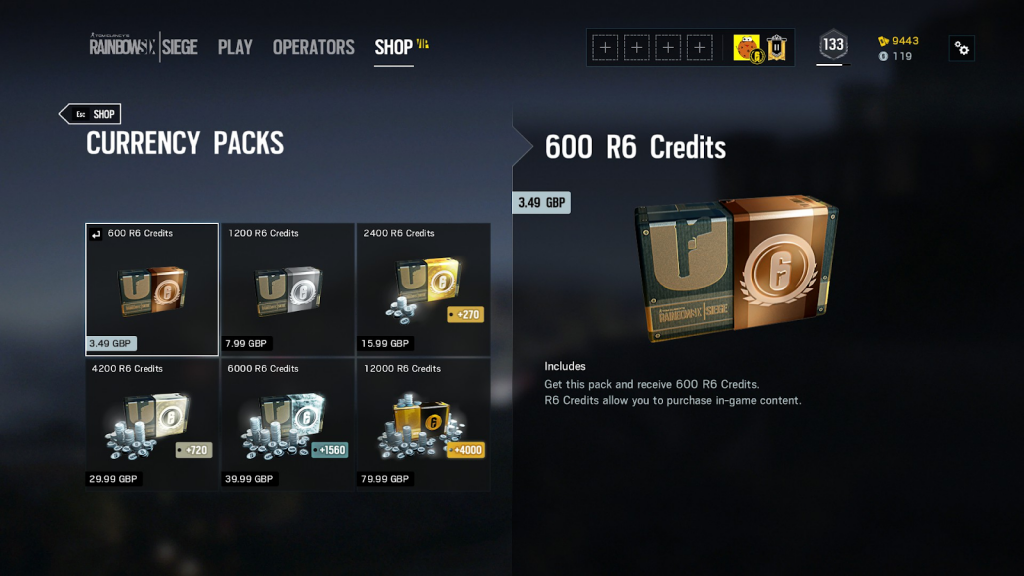 (Picture: Ubisoft)
Rainbow Credits are sold in bundles for real-world money currently going for Pack 1200 credits at .45, 2670 credits for .45, 4920 credits for .36 and 7560 credits priced at .16.
These credits are used to buy Operators, Renown, or customization items such as Weapon Skins, Headgear, Uniforms, or Elite Sets per the Rainbow Siege 6 wiki.
With a free-to-play title, these microtransactions found in-game plus deals, sponsorships and what-not are what keep the developer branch and servers alive and well.
If KingGeorge succeeds in convincing others not to buy any more Rainbow Credits, Ubisoft may seriously reconsider their priorities and double down on their efforts to stop cheaters.