The coach of Team Liquid's Rainbow Six Siege squad, Rafael "mav" Loureiro Freitas has been suspended by the organization for six months, after allegations of domestic violence abuse from his former partner.
The incident in question reportedly occurred when Mav was still in FaZe Clan, and he has now been suspended for six months while an investigation occurs.
Team Liquid & Mav responds to abuse allegations
The former partner of Mav, called SilverMistR6 on Twitter has, since the allegations, locked her Twitter account. 
She claims how at a bar while he was still on the FaZe Clan roster, he slammed her against a wall one night after getting drunk. According to reports, some Twitter users backed up her story with media.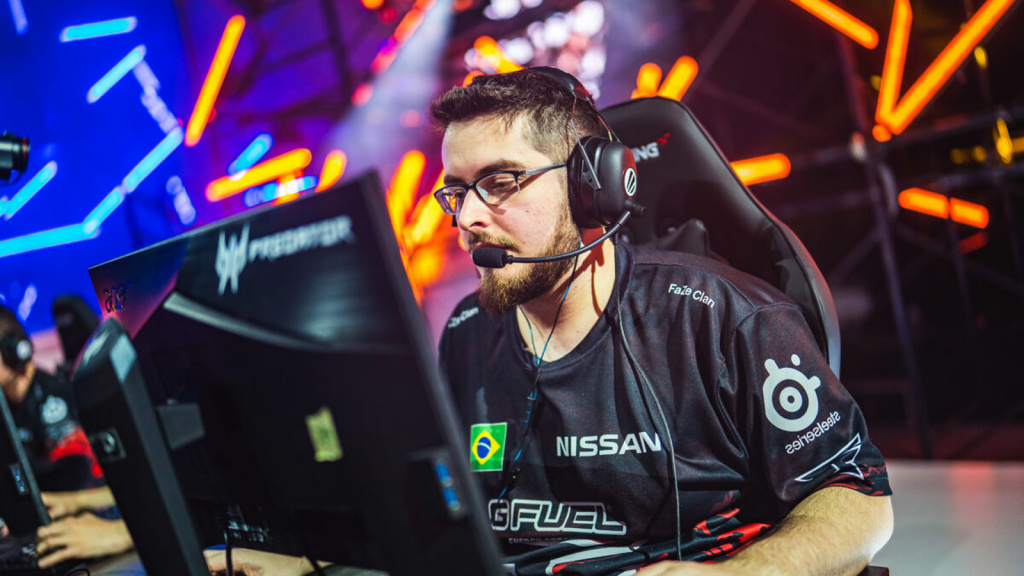 (Picture: Ubisoft)
The Brazillian coach took to Twitter with a response, hinting there is more to the story: "Guys, I said yes I was wrong to push my ex, you shouldn't push ANYONE, period, but it was not as pictured, but of course I will always be the one cancelled and having to read things as an abuser when I pushed her away, finally good night everyone"
Team Liquid is taking the allegations very seriously and has suspended Mav until such time as their investigation completes.
The organization addressed the statements and incidents which were made public recently while suspending Mav less than 24 hours after the abuse allegations came to light.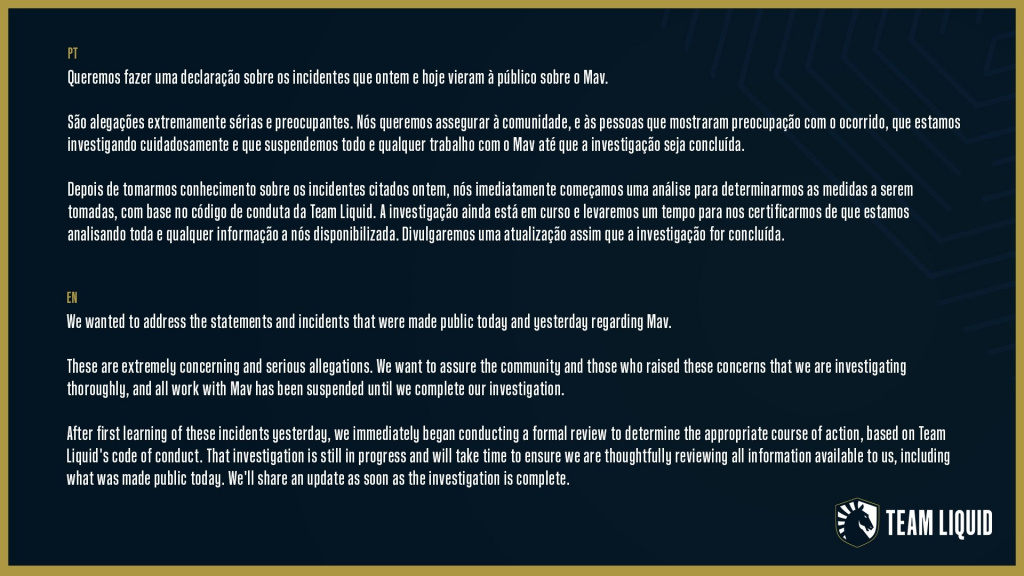 (Picture: Team Liquid)
Team Liquid explains: "After first learning of the incident yesterday, we immediately began conducting a formal review to determine the appropriate course of action, based on Team Liquid's Code of Conduct.
"The investigation is still in progress and will take some time to ensure we are thoughtfully reviewing all information available to us, including what was made public today."
The organization will provide an update on the situation as soon as the investigation into the allegations towards Mav has been completed.