Rocket League 3v3 is to Rocket League Sideswipe 2v2. Their most competitive lobbies with esports-level gameplay are a mystery to the naked eye and the only thing separating mortals and pros are big brain plays and big brain fingers.
To get the former, you need to make the right decision in the split of a second whilst the latter just takes practice, practice, practice, but where to begin when it comes to 2v2 Sideswipe kickoffs?
Fret not, fellow rocketeer, as here are some tips and tricks for how to start your duos matches with a bang in Rocket League Sideswipe!
Rocket League Sideswipe 2v2 neutral high kickoff
First and foremost, there's nothing wrong with a classic kickoff. Allowing whoever needs to go for the kickoff to go and having the second-man/last man sitting back until the first man's job is done will nail down rotations and trust between each other and keep your offence and defence waiting steady for your opportunity to shine.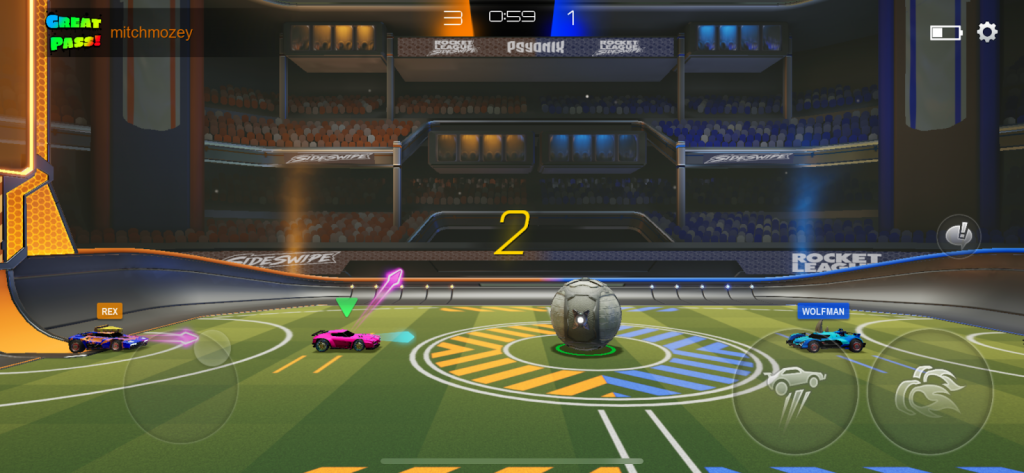 Rocket League Sideswipe 2v2 "losing" kickoff
To get the upper hand from the get-go, however, you and your teammate will want to coordinate this kickoff where whoever goes for kickoff needs to lose or have the ball go over their car as quickly as they can without compromising the net. The goalie who will receive the ball can either stand still or drive up your net's wall to best catch the target and start your offensive possession.
This essentially means that the ball immediately goes deep into your side of the field where neither the opponent's kickoff goer nor their second man can touch you for a second or two, leaving you with an open field of options and passing lanes to draw first blood.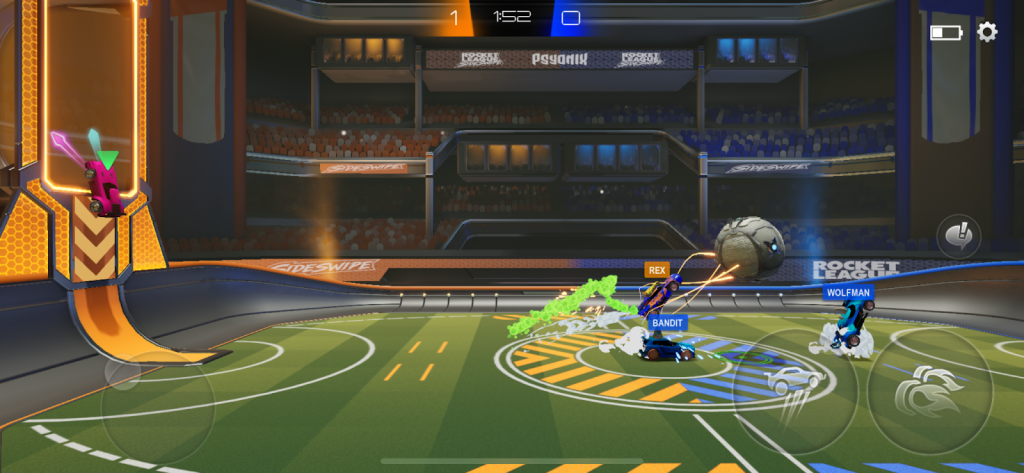 Rocket League Sideswipe 2v2 two-one punch kickoff
Catalogued as a Hail Mary, this last resort play needs to be pulled off to perfection, fairly imitating RLCS calibre kickoffs. Expecting the ball to be popped up ever so slightly from the first 50/50, the second car will need to inch as close as they can behind the kickoff goer to swoop in for the ball and possession.
This is recommendable for 0-second scores and blowout scoreboards with time on the clock as the risk v. reward is too much to pull off as your opening kickoff or in a close match.
Make sure to follow us at @33Boost on Twitter for more Sideswipe news, content and giveaways and check out our dedicated Rocket League GINX TV section.
Featured image courtesy of Psyonix.