Rocket League
surprised us all by announcing the return of one of the most coveted DLCs in the game's history.
After a four-year hiatus, the Fast and Furious content is racing to the item shop one more time bringing in two classics and an all-new battle-car.
The news was broken during the Summer Game Fest with a flashy trailer and Fast-and-Furious-esque music in very Psyonix fashion.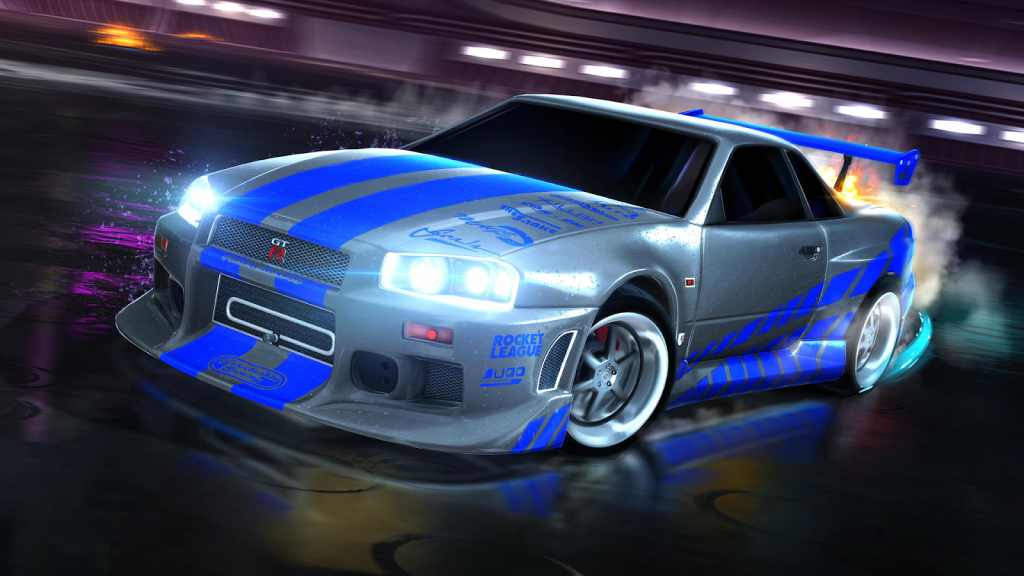 (Picture: Psyonix)
We can appreciate the coveted Nissan Skyline and Dodge Charger returning with the new Pontiac Fiero making their car-soccer debut.
Last time the content was available, it cost $1.99 for the bundle. Since the Epic Games purchase, cosmetics have taken a hit price-wise so expect the final number to be a higher total than four years ago.
The Fast and Furious DLC will hit the item shop on 17th June so make sure to tune regularly for all the details, pricing and more.
For more Rocket League news and a Fast and Furious bundle giveaway, follow 33 Boost on Twitter.