The Rocket League Championships Series is trying to become a Tier 1 Esports in the eyes of gamers around the world and this might be one of the moves that cement it. Four months after the league introduced their season-long Home decals, the RLCS introduces the first-ever Away Kits.
Custom designed by each org and with ground-breaking sponsorships fashionably featuring top dog brands from big automobile industry names to streaming and sportswear companies; also a first-ever for the car soccer video game.
This strategy not only incentivizes more and more brands to collaborate with Psyonix and their esports league but lends esports organisations around the world a bargaining chip to negotiate with bigger and bigger brands as they now can include these sponsors in-game as an exclusive advertising space.
But too much praise for now; Away Decals are here, you have questions, we have answers, so without further ado, here's everything you need to know about the Rocket League Championship Series Away Kits.
Rocket League Away Esports Decals release date
The Rocket League Away Esports Decals are live starting 25th January 2022 at 4:00 PM PST, four months after the Home Kits hit the esports shop.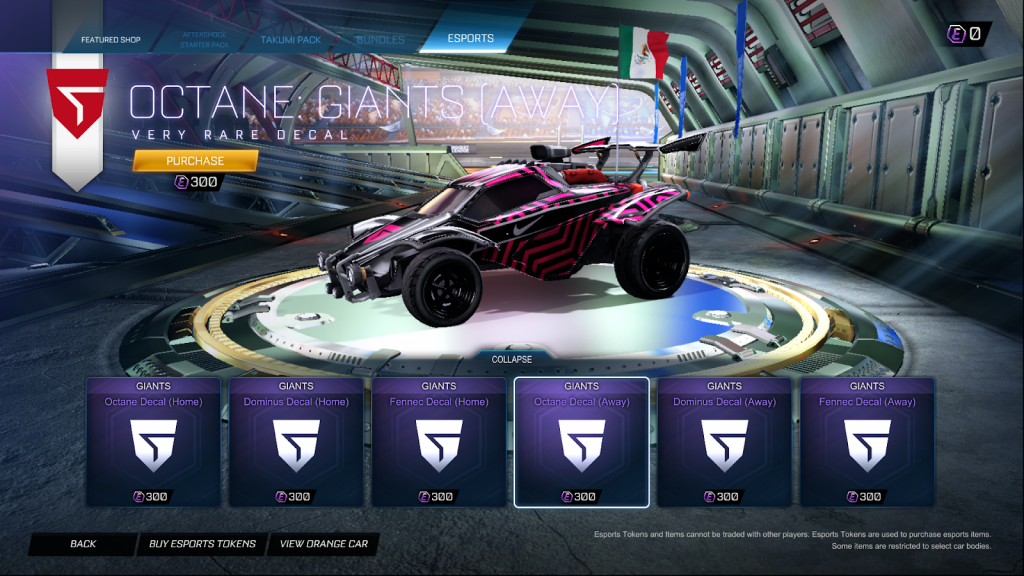 Rocket League Away Esports Decals teams
The Rocket League Away Esports Decals will be available for more than 30 world-renowned organisations across the globe. The full list goes as follows:
Complexity (New!)
Dignitas
Endpoint
Envy
eUnited
Evil Geniuses
FaZe Clan
Furia
G2 Esports
Ghost Gaming
Giants
Ground Zero Gaming
Guild
Karmine Corp
Misfits Gaming (New!)
NRG
Pittsburgh Knights
PWR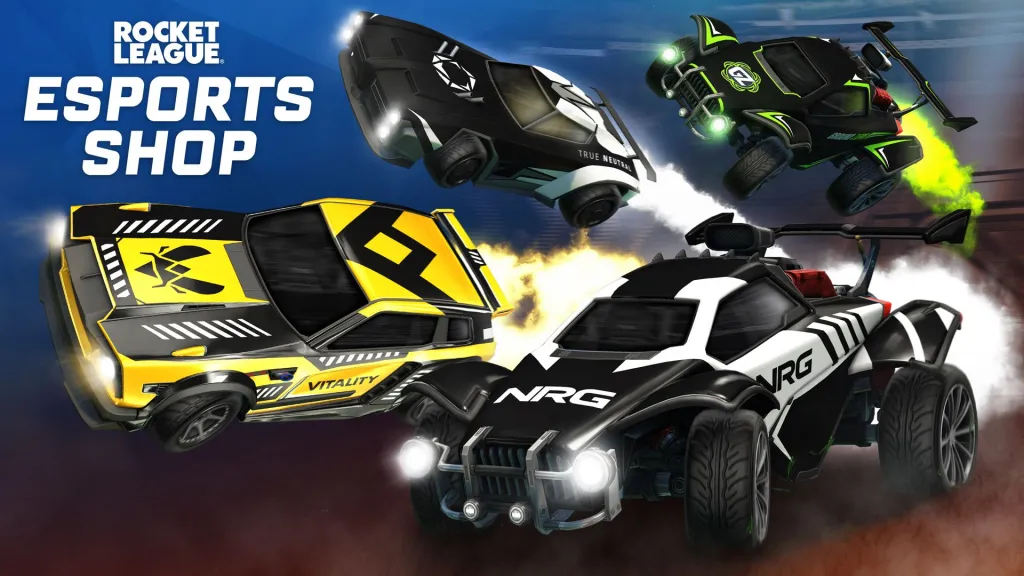 Rebellion
Renegades
Rix.GG
Rogue
Semper Esports 
SK Gaming
Solary
Spacestation Gaming
Susquehanna Soniqs
Team BDS
Team Liquid
Team Queso
Team Singularity
Team Vitality
Torrent
True Neutral
Version1
XSET
Rocket League Away Esports Decals price
The Rocket League Championship Series 21/22 away decals will have a cost of 300 Esports Tokens per decal.
You can buy Esports Tokens in packs of 100, 600, 1,200 or 2,500 going for $0.99 USD, $4.99, $9.99 and $19.99 respectively.
Rocket League Away Esports Decals hitboxes and battle cars
The Rocket League Away Esports Decals will be available for the Octane, Dominus and Fennec battle cars. Whilst the Octane and Fennec both share the same hitbox, the latter is still up to the player to seek out as it's not a body readily available upon buying the game.
The esports shop will be updated after the 21/22 season wraps up, so make sure to cop your favourite kits before the campaign comes to a close in June 2022.
Also, for a free-to-play title, sponsorships and partnerships like these keep the scene, company and esports league going so if you like what you see and you can spend a buck, do not be shy!
Featured image courtesy of Psyonix.