Rocket League Frosty Fest is back and with it plenty of goodies to reward the players. At the end of the day, 'tis the season of giving right?
Golden Gifts and limited-time modes return, new cosmetics knock on the door and the pitch is getting snowy in this iteration of the event and whilst you have questions, we have answers.
Fret not, fellow rocketeer, as here's everything you need to know about the Rocket League Frosty Fest 2021 edition.
Rocket League Frosty Fest 2021: How it works
Rocket League Frosty Fest 2021 will be a multi-week event featuring in-game challenges and rewards to reap soon after completion. This dynamic is free for all players and does not require an XP level to redeem.
How long does it last?
The Rocket League Frosty Fest 2021 event runs from 16th December 2021 to 3rd January 2022.
Rewards
The Rocket League Frosty Fest 2021 event has plenty of in-game challenges to complete before getting rewarded with cosmetics and XP. Here are some of this year's available prizes:
Ring-a-Ling Wheels
Three new Decals
Flannel Paint Finish
"Abominable Throwman" Player Title
Ski-Free Player Banner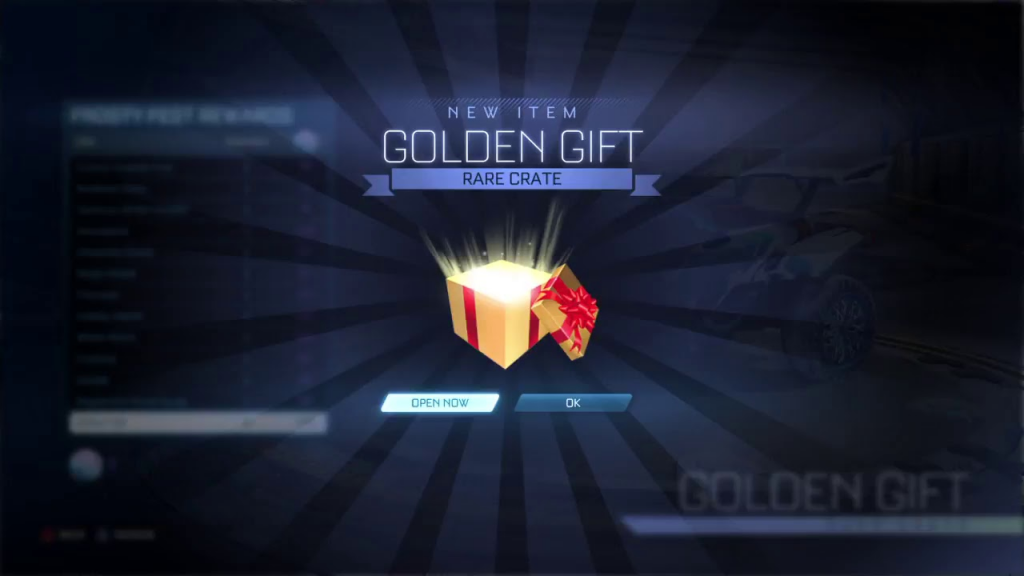 Golden Gifts are back for Frosty Fest 2021 and the Rocket League crates will have you pull from the Zephyr, Elevation, and Vindicator Item Series at random!
Rocket League Frosty Pack bundle
The Rocket League Frosty Pack will be available on the item shop for the entirety of the event and will set you back 1,100 in-game credits or $10.99.
Tygris (Crimson Painted) 
Frostbite Boost (Forest Green Painted)
Wonderment Wheels (Crimson Painted)
Sub-Zero Goal Explosion (Forest Green Painted)
Rocket League Frosty Fest LTMs
The 2021 Rocket League Frosty Fest will have two limited-time modes during its Christmassy run:
Winter Breakaway: Throwback Stadium (Snowy) and replaces the standard ball with the hockey puck from Snow Day.
Spike Rush: The Spike power-up from Rumble is engaged after kickoff and the ball carrier can't boost and is demolished on impact
Remember to use your favourite creator's Epic Code to support them with any and all of your Christmas' purchases!
Make sure to follow us at @33Boost on Twitter for more esports news, game content and Psyonix-sponsored giveaways and check out our dedicated Rocket League GINX TV section.
Featured image courtesy of Psyonix.