Llama-Rama has been a celebration between both of Epic Games' most successful titles, Rocket League and Fortnite. Now, with the release of Sideswipe, Psyonix can slowly but surely introduce every past car soccer event whilst recycling content, with this crossover paving the way.
Because the main game has had two editions of this event, the Sideswipe Llama-Rama naturally features content from its first iteration with plenty of more cosmetics to come in the second release.
You got questions, and we have answers so fret not, fellow rocketeer, as here's everything you need to know about the Fortnite x Rocket League event, Sideswipe Llama-Rama!
Rocket League Sideswipe Llama-Rama: How it works
Rocket League Sideswipe Llama-Rama will be a multi-week event featuring in-game challenges and rewards to reap soon after completion. This dynamic is free for all players, just like the game is free in your favourite app store.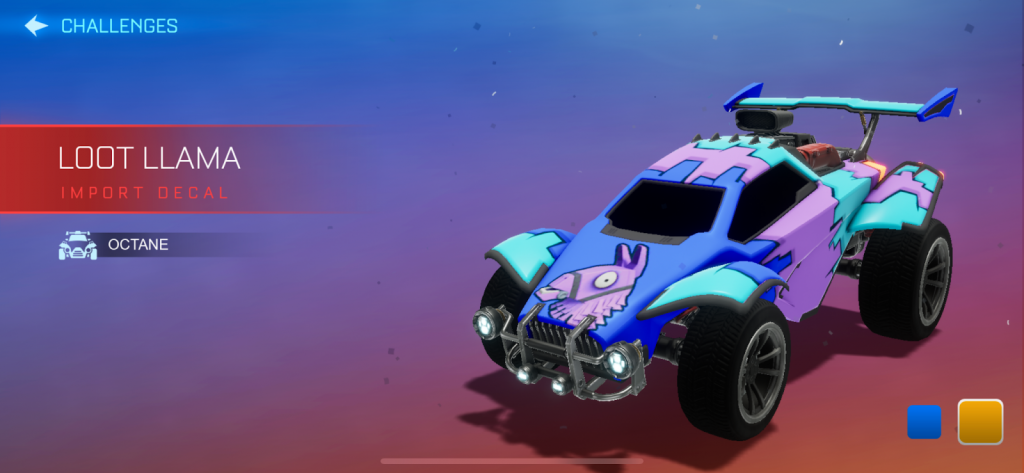 Rocket League Sideswipe Llama-Rama duration
The Rocket League Sideswipe Llama-Rama event runs from 13th to 27th December 2021.
Rocket League Sideswipe Llama-Rama challenges
The Rocket League Sideswipe Llama-Rama event has five challenges to complete for a list of five in-game cosmetics: 
Top Llama topper: Complete 5 Online Matches
Umbrella Royale: Complete 10 Online Matches
Llama wheels: Win 10 Online Matches
Llama-Rama player title: Score 30 goals in Online Matches
Loot Llama: Earn 3 MVPs in Online Matches
Remember that in-game items are merely cosmetics and they do not affect your in-game performance. It's also worth noting that if you look good, you feel good therefore play better so it wouldn't hurt to add these to your Garage.
Can you trade the Rocket League Sideswipe Llama-Rama items?
Whilst every item shows as import quality in Rocket League Sideswipe, the Llama-Rama rewards cannot be traded as the trading scheme isn't yet available in Sideswipe.
Make sure to follow us at @33Boost on Twitter for more Sideswipe news, content and giveaways and check out our dedicated Rocket League GINX TV section.
Featured image courtesy of Psyonix.