Everyone's favourite vehicular football game Rocket League is going free-to-play on September 23rd for all platforms. The game, which is now just over five years old, revealed the date for its free-to-play release across social media on September 15th.
The wait is nearly over. #TakeYourShot when Rocket League goes free to play on September 23! https://t.co/ZTQ3iw4Dvf pic.twitter.com/RdoUYi7umi

— Rocket League (@RocketLeague) September 15, 2020
In a detailed blog post on their official website, developer Psyonix outlined the new features coming to the game as it becomes more accessible than ever. For PC users, Rocket League will be heading to the Epic Games Store, enabling cross-platform account linking. This means any progression or items you have on any platform will be preserved.
The move to the Epic Games Store also means joining the Support-A-Creator scheme which helps creators earn cash when you use the Item Shop. 
For all platforms there are new quick chats, a new bot difficulty, an updated menu, some enhanced Achievements, and a revamped soundtrack in collaboration with Monstercat. The release will also coincide with the start of a brand new season and dozens of tournaments launching on the very same day. The game will boast an enhanced tournament feature, which should make organising competitive events easier than ever.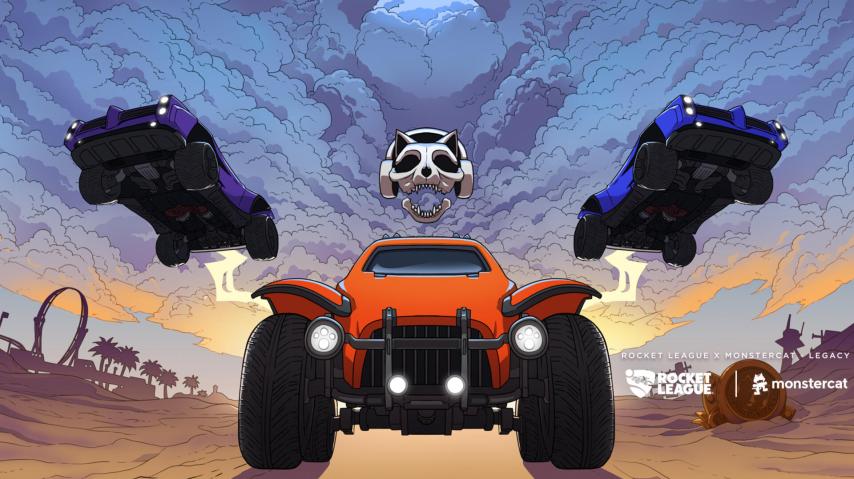 (Picture: Psyonix)
The move to free-to-play was first announced earlier this year, but no solid date was given, only the mention of "Summer 2020". Now in autumn, it's good to see the release of this new version of the game.
Rocket League is frequently touted as one of the games that could be massive in esports, but needs to take the final step towards being a top draw. The move to the F2P format is definitely a step in the right direction.
At the end of the announcement post, a new collaboration with Epic Games and Fortnite was announced - The Llama-Rama tie-in event. A teaser also appeared on Fortnite's official Twitter, but explained that info wouldn't be available until next week.
🚀⚽🏎️🦙

Celebrate @rocketleague going free to play on September 23rd. Starting that weekend, jump into Rocket League Llama-Rama to earn awesome in-game rewards for both Rocket League and Fortnite.

We'll have more info to share next week. pic.twitter.com/FeATrAd8j4

— Fortnite (@FortniteGame) September 15, 2020
Full details on the launch, and all the new features that will be coming with the FTP version are available on Rocket League's official website.