Rare raised their sails by unveiling content plans for their open-world pirate adventure, Sea of Thieves, after celebrating five million Steam sales in December last year. The developer discussed these plans in their 2022 Preview Event, which provided glimpses of what we can expect to see in the upcoming Season 6 update and beyond.
As Season 6 will start in March 2022, the development team announced many changes and introduced new content to look forward to. In addition, they detailed two new features arriving this year that will provide them with the opportunity to unfold new stories.
Sea of Thieves to get two new story game modes
Launching alongside Sea of Thieves Season 6  are Adventures, and Mysteries, the game's new "narrative-driven" content that "will complement" the game's regular Seasons rotation.
According to the game's Creative Director Mike Chapman, Adventures will occur every month, lasting around two weeks providing new game lore and activities for them to seek out.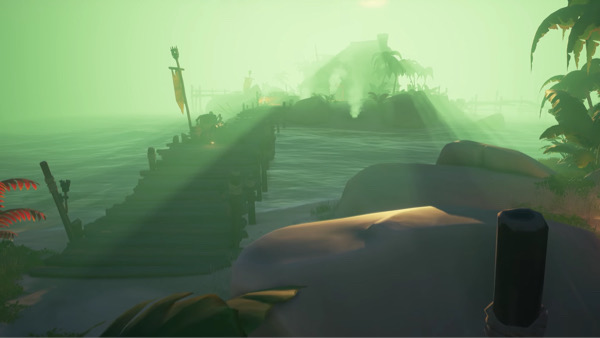 Each Adventure will feature a cinematic trailer that helps set up events for the incoming event and provide insight on what to expect. Followingly, Adventures will conclude in an epic finale, lasting three weeks, in which all decisions and choices made will influence the Adventure's lore and outcome.
The first Adventure, Shrouded Islands, will begin on 17th February 2022.
The next "narrative-driven" content in Sea of Thieves is Mysteries. This is the game's collaborative mode, which will send pirates hunting for clues and solving riddles across the high seas.
Depending on how much time is taken to find these clues and solve the riddles, this mode will likely run longer than the Adventures mode. Rare has yet to announce the exact release date for the launch of Mysteries, but we can assume its launch will be around February or March 2022.
Sea of Thieves Sea Forts is the next raiding experience
Sea of Thieves Season 6 will gain a new mini raiding experience called Sea Forts, featuring six Sea Forts scattered across the map for all crews to seek out. With the emergence of these forts also comes ghastly foes awaiting all challengers, led by its phantom captain.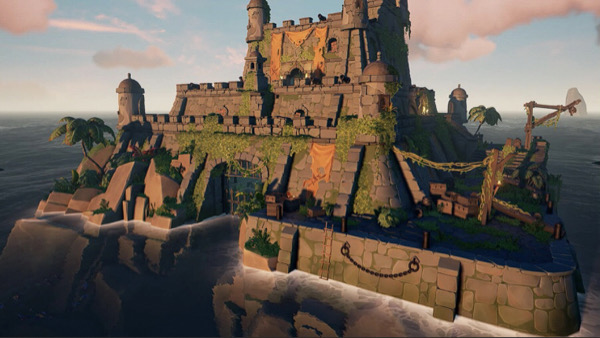 Sea Forts will provide more tailor-made experiences for everyone, unlike Skeleton Forts. Depending on the size of the crews, from large crews in their Galleons to solo pirates and their sloops, all pirates can easily tackle Sea Forts.
There will be three types of Sea Forts players will encounter in-game: prison-themed forts in The Wilds region, fauna-covered forts and Spanish-styled forts across the Sea of the Damned.
Rare will be expanding on the lore of these forts through the Adventures mode throughout Season 6, with more details to follow.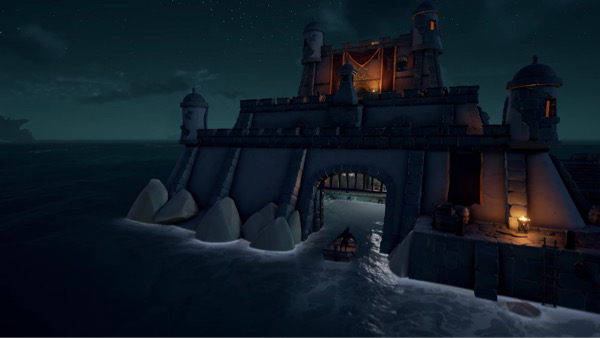 Finally, Rare has heard the cries of its pirates. Athena's Voyages will receive a massive overhaul heading into the new season. Furthermore, the developer announced a new replayable legendary voyage, Pirate Legend Voyages, which will provide Pirate Legends with fresh and new challenges to enjoy commencing in Season 6.
🗺 The Sea of Thieves 2022 roadmap 🗺

Raise the anchor, drop sails and chart a course for a year of Adventures, Mysteries and stories to remember! Learn more about our plans in the Sea of Thieves 2022 Preview Event: https://t.co/HKYue5dzLM#SoT22pic.twitter.com/LseNyxcGEY

— Sea of Thieves (@SeaOfThieves) January 27, 2022
Additionally, Rare has provided timelines for expecting the launch of forthcoming seasons in Sea of Thieves.
Season 6: March 2022
Season 7: June 2022
Season 8: September 2022
Season 9: December 2022
With a new season ringing in a boatload of new content to seek out, new adventures to embark and mysteries to solve, 2022 will undoubtedly be the year of the Pirate.
Featured image courtesy of Rare / Xbox Game Studios