Rare will honour their
Sea of Thieves
community later this month with a dedicated event, Community Day. The event, which will mark the first community-orientated celebration, will be included in the current Season 5 update.
Sea of Thieves had reached monumental milestones since the game's release in 2018. Most recently, the game had achieved five million copies sold on Steam which all pirates received a free emote as a thank you.
We have detailed what you need to know about the forthcoming event, including dates and times, event details, rewards and more.
Community Day dates and time
Rare shared details in an announcement post on 14 January 2022 that they will be hosting the game's first community-based event. The event will take place from 30-31 January 2022 at 10 am GMT.
The first ever #SeaOfThievesCommunityDay is coming! January 30th will be a day about celebrating you, our unique and spirited sailors - with freebies, sales and awards, the opportunity to activate our biggest ever reward multiplier and more!

🎉 Details: https://t.co/83rG59Ay4Ipic.twitter.com/bQ0yP4xmXe

— Sea of Thieves (@SeaOfThieves) January 14, 2022
Community Day event details
There will be several ways pirates can participate in the festivities, all in the name of community. The first way will be a social media challenge that places the amount of gold and reputation through the power of a Tweet.
Using the hashtag #SeaOfThievesCommunityDay, all pirates will get to boost the "Community Emissary Grade" by sharing their favourite and treasured in-game stories, gameplay and screenshots on Twitter. For every Tweet that reaches a "cumulative community tweet total", the reward multiplier will increase, so the more they tweet, the more gold and reputation they will earn.
In addition, Renown will also be boosted during this social media challenge. The multiplier will only last 24 hours for all pirates to join and earn massive rewards.
Another way to get involved during the Sea of Thieves Community Day is by logging into the game for some fantastic free rewards awaiting your arrival at the tavern. They use these free rewards when setting sail across the Sea of Thieves solo or with your fellow crew during the Community Day event.
There will also be a Twitch Drop for pirates to earn during Community Day on the aforementioned dates. They can log into Twitch and watch their favourite participating Sea of Thieves streamers for 20 minutes to score some amazing loot.
Link their Sea of Thieves account to Twitch to earn the Twitch Drop loot. If any pirate gets lost on the high seas on how Twitch Drops works, visit the dedicated Twitch Drops page for more information.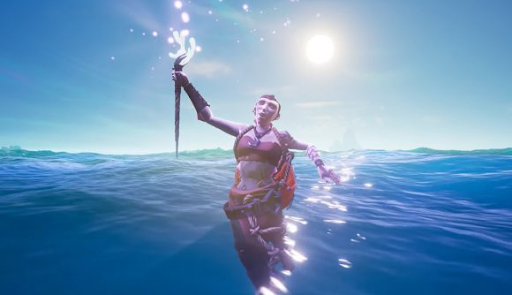 There will also be plenty of themed clothing on sale at the Sea of Thieves merchandise store. Shop on 30 January 2022, where all swag will be discounted by 30% using COMMUNITYDAY when at the checkout. There will be an exclusive t-shirt in honour of Community Day available for that day (and discounted too).
The Community Day festivities will honour a special group of pirates by awarding them the "Hat of Unfeasibly Glorious Fame" award. By using the hashtag #BeMorePirate to highlight incredible (or dastardly) feats, showcase acts of generosity or have submitted gorgeous artwork, this award will recognise these pirates that lived up to the mantra of becoming more like a pirate.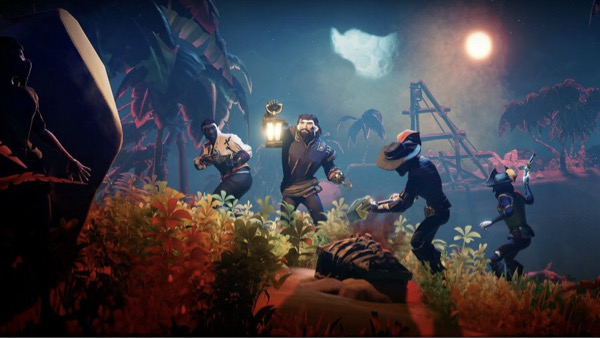 They can submit their nominations or put their fellow crewmates' names forward using the hashtag mentioned above on Sea of Thieves social media accounts. All nominations will be accepted until 30 January 2022
Community Day rewards
As outlined above, pirates can earn plenty of rewards during the Community Day festivities. Aside from the gold, reputation and Renown, they'll earn through the social media challenge on Twitter; there are other rewards beyond gold to collect.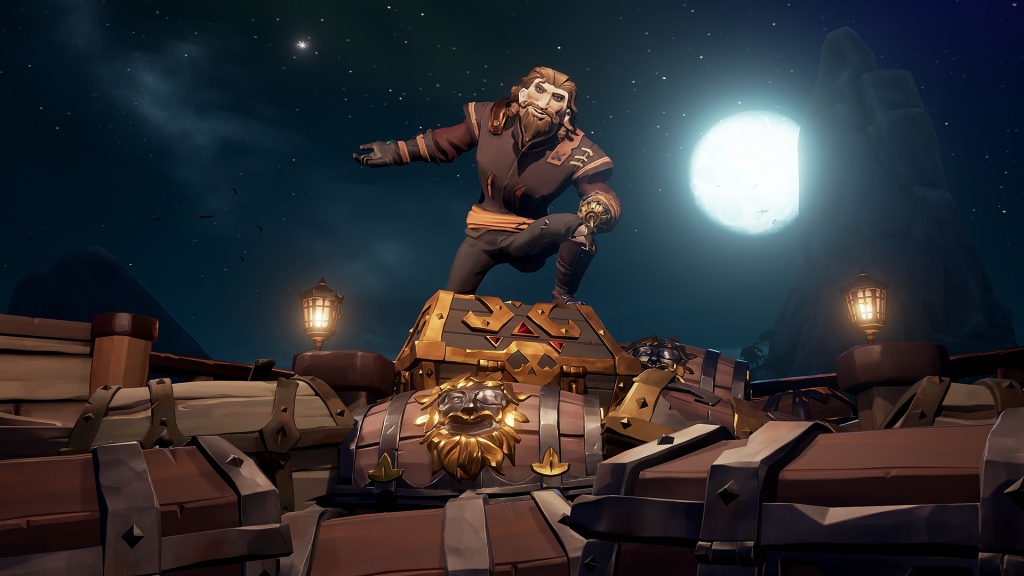 Log into the game between 30-31 January 2022 will be rewarded with the Power Chord Emote to salute their fellow crewmates or pirates on the high seas. There will also be an event-exclusive Community Day flag available for pirates to equip to the mast when sailing the seas.
Additionally, they can earn the Gilded Phoenix Tankard from the Twitch Drop by watching any streamer participating in the Community Day event.
More information will be coming soon, so follow Sea of Thieves across their social media channels to stay up-to-date. We'll be seeing all pirates on the high seas for the Community Day event!
Featured image courtesy of Rare / Xbox Game Studios.