Season 4 of Sea of Thieves has brought some Siren Shrines and players are excited to venture inside and discover all of the secrets that the area has to offer. 
Of course, the biggest secret of any deepwater shrine is the Secret Journals. These allow players to explore the area while also looking for the journals in order to earn a commendation achievement. 
For the Shrine of Ocean's Fortune, players are looking to find Yenay's journals and unlock the Mystery of the Shrine of Ocean's Fortune commendation. 
Below, fans can find out how to do just that. 
Shrine of Ocean's Fortune Secret Journals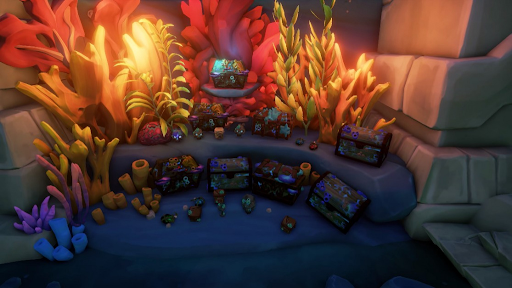 The Secret Journals will be laid out in the order they appear. 
Your Beautiful World 
The first journal for this shrine is located as soon as you enter the shrine. You can find the journal on some planks that are to the right of the large column in the middle of the room. 
I'm Close, I Can Feel It
In the same room as the first shrine, you'll need to find a ladder and climb up it, using the pulley to clear a path to the anchor. Once at the anchor, turn left into a room and you can find the journal by the coral lever that opens the adjacent jail cell. 
Love is Stronger than Hate
After you've defeated the skeletons in the main chamber, you can find the third journal. Once you lower and cross the mast of the ship, you'll have to defeat even more skeletons. If you do, then you can pick up the third journal right before you cross the planks to the anchor.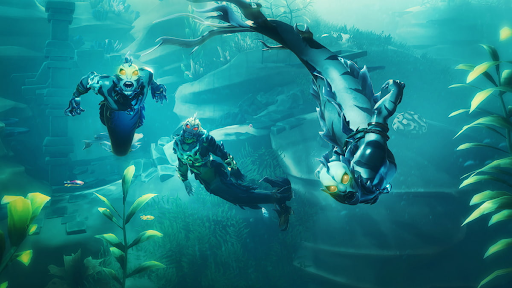 I Have Failed You 
On the second floor of the shine is where you can find the fourth journal. However, you need to defeat several skeletons and ocean crawlers before you can effectively look for the journal. Once the enemies are defeated, you need to the northwest side of the chamber and find the journal lying next to some plants. 
Do Not Give Up Hope 
Go up one floor of the shrine to find the last journal. At the top of the chamber, you will see a large statue. Go to the right of the statue to find the journal lying on top of a shipwreck piece. Read this journal and all of the rest to earn the Mystery of the Shrine of Ocean's Fortune commendation. 
For more Sea of Thieves guides, why not check out the new Season 4 Plunder Pass content.
Featured image courtesy of Rare.