Sea of Thieves
: A Pirate's Life is here, bringing with it one of the biggest adventures yet to the popular open-world pirate sandbox, with 10 new commendations for players to unlock.
You will join wacky Captain Jack Sparrow and his weird crewmates on a brand new adventure full of danger and richness, a life worth living for any true pirate out there.
On this epic voyage, you will find the legendary Trident of Dark Tides and fight the all-powerful Sirens in Sea, deeds worthy of mythical heroes.
Alas, even the best of us are bound to stumble upon a few obstacles that will give you a headache, as the Sunken Pearl and other Tall Tales are full of surprises and puzzles.
It seems that players are having issues with unlocking the Tale of Eternal Sorrow in Sea of Thieves, one of many commendations which can be acquired with the new update.
Worry not, young buccaneer, we're here to help you!
How to unlock the Tale of Eternal Sorrow in Sea of Thieves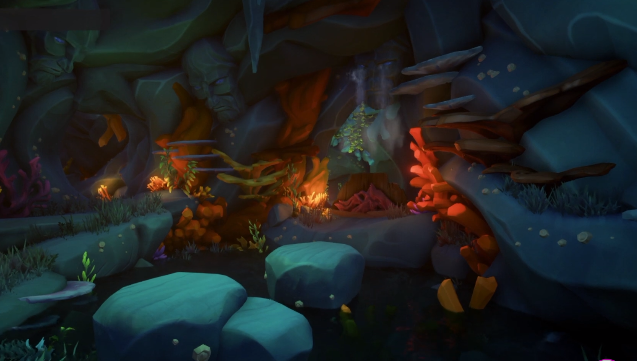 (Picture: Microsoft/HITC)
And while it does seem like one of the most elusive commendations in Sea of Thieves: A Pirate's Life, the Tale of Eternal Sorrow is actually rather easy to get once you are aware of what you need to do.
First things first - you will need to defeat the Kraken which should not be a particularly hard task to complete.
Once you are done with the behemoth, head to the Queen's room, but just before you are about to enter you will find yourself in another room with strange-looking faces carved into stone.
And these heads are exactly what we need in order to unlock the commendation, and not all but just one of them - the one which is exactly above a locked stone door.
Once you find it, you just need to shot the face, and you will unlock the previously inaccessible area hidden behind the stone door.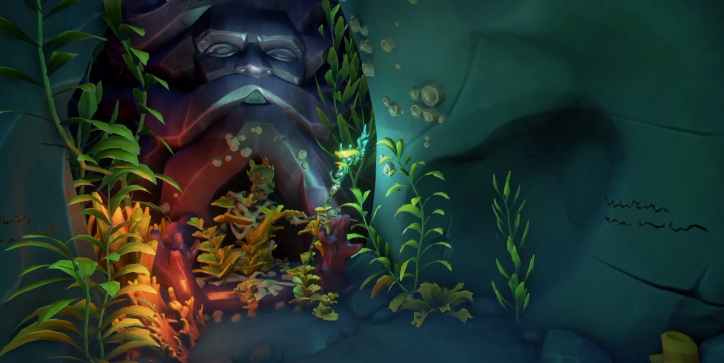 (Picture: Microsoft/HITC)
Go through the now-open door and inside you will find five scriptures on the wall, right next to the Mermaid King.
Now all that has left is for you to read the five scriptures, and that's it, you can now unlock the Tale Of Eternal Sorrow commendation!
Check out our dedicated Sea of Thieves sections for more guides, updates and news!