Some items in
Sea of Thieves
are valuable but not truly useful by themselves. These items need their missing counterpart to be worth anything to the player. The Ashen Key is perhaps the best example of an object like this but nevertheless, players still want to know where they can find them. 
Ashen Keys are used for opening Ashen Chests or they can be sold to Bilge Rats or the Reaper's Bones. However, many players choose to use the keys for the former, as the chests hold valuable treasures such as Gold, Doubloons, Ashen Tomes, etc. There are three pieces of treasure within each Ashen Chest but, of course, the key is needed before accessing the booty. 
Below, you can find out exactly how to acquire one of the Ashen Keys in Sea of Thieves. 
Finding Ashen Keys in Sea of Thieves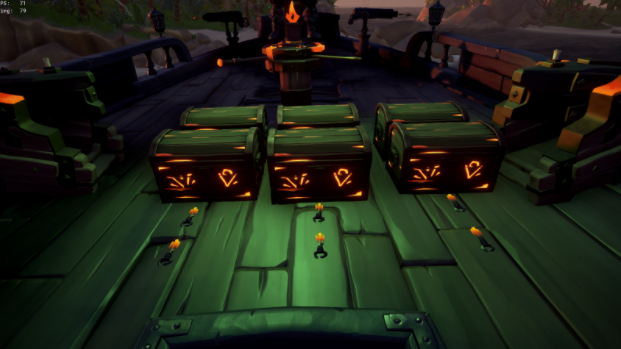 A group of Ashen Chests in Sea of Thieves. (Picture: Rare)
There are several true ways of finding Ashen Keys across the open ocean. This is generally the hardest part of gaining the treasure from a chest, as the chests are more commonly found throughout the game. They're often found as rewards for completing quests or dropped by enemies.
To find a key to open the chest, you can use one or all of the several methods listed below:
As a guaranteed reward for solving an Ashen Key Master's Notes Quest. 

Dropped by Ashen Key Masters during Skeleton Fort World Events 

Found on islands as Emergent Skeleton Captains spawn 

Two as a guaranteed reward for sinking the Captain's Skeleton Ship after a Skeleton Fleet. 

As a drop from an Ashen Key Master 

With a baitless fishing rod as Treacherous Plunder 

As a guaranteed reward for buying an Ashen Key Stash Voyage from the Black Market 
Those are the most common methods of finding Ashen Keys in Sea of Thieves. Once players have one, they can open the Ashen Chest and receive three pieces of treasure.