Leonardo "MkLeo" López silenced sceptics, who believed he was bound to lose his position as the world's best Smash Ultimate player to Gavin "Tweek" Dempsey. This followed after Tweek's dominant performance against the TSM FTX rep at Ultimate Summit 3, which secured him a win at the first proper major, Riptide 2021: Ultimate, since his return to offline events.
The now-former Joker main had a hard time trying to figure Tweek's Diddy Kong. The Smash pro described the character as his "COVID gamble" back at Ultimate Summit 3, after he went 3-0 in both the Winners Quarters and Grand Finals, leaving thousands of fans stunned in disbelief.
MkLeo beats Tweek and wins Smash Ultimate Riptide 2021 Major
Coming into Riptide, many fans speculated that Leo would move away from Byleth (his new main) as he is perceived to be too slow to control Diddy's high-tempo play. Instead, he may have opted for Pyra/Mythra or even a return to Joker, which is something Leo admitted he was not interested in doing.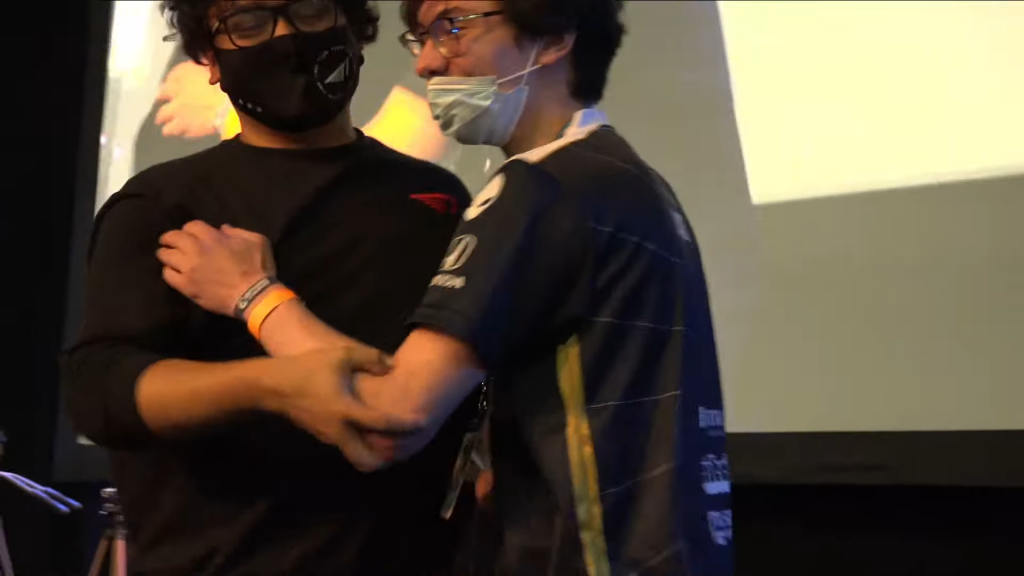 When the time came for both players to bud heads in the Winners Bracket finals, Tweek's initial two-game lead prompted many fans to believe that MkLeo sticking to his guns was the incorrect choice. Following quick on-the-fly adaptations, however, the Evo 2019 winner made the best out of the shocking statistic that he currently holds.
You see, when players have MkLeo against the ropes with a 2-0 advantage, it is more likely he'll reverse 3-0 them than lose the set. Of the 13 times this has happened, the Mexican Smash pro won seven sets.
counting Summit and the set we just saw at Riptide, Leo is now 7-for-13 (54%) in bo5 sets after going down 0-2

🐐 https://t.co/VYxclZfj9y

— Jackie Peanuts @ Riptide (@jackie_peanuts) September 13, 2021
Tweek, who fell victim to this statistic at Evo 2019, suffered the wrath of Leo during the Winners Bracket final, losing the set 3-2 once Leo got control of the tempo. This followed as a result of his smart ledge mixups which hampered Diddy's item play.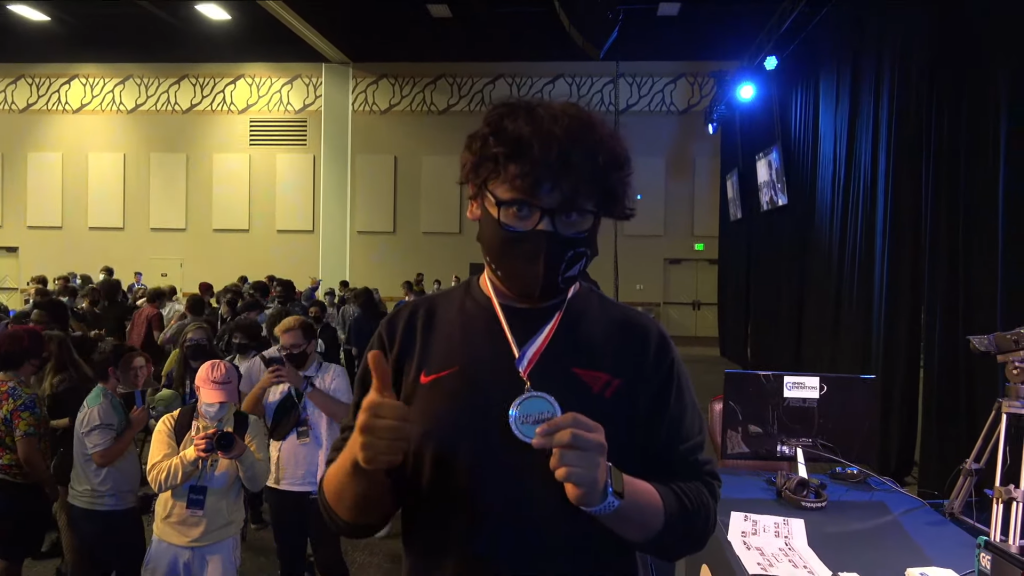 A fully adapted MkLeo ran with that momentum once Tweek got past Edgar "Sparg0" Valdez in the Losers Bracket Final. This led to the Ultimate Summit 3 winner switching characters to Sephiroth in a desperate attempt to counter Leo's Byleth in Grand Finals. This was a futile effort, as MkLeo 3-0 stocked him in the final game and ultimately winning the event 3-1. 
Riptide 2021 Ultimate Grand Final standings
1st - MkLeo
2nd -Tweek
3rd - Sparg0
4th - Elegant
5th - 6th - Goblin, Maister (tied)
7th - 8th - Dabuz, Lui$ (tied)
Be sure to watch the match, which we have embedded below for your viewing consideration.
For more on all things Smash Ultimate, check out our dedicated section filled with news, tournament results, and more.
Header image via BTS.