Yesterday Twitch streamer xQc claimed that big streamers are actually making money from their charity streams, which prompted Benjamin "DrLupo" Lupo to categorically state that he has never been paid for any of the numerous charity streams he has done during his career.
"I've never been paid to raise money for St. Jude[Children's Research Hospital]. Just wanted to be sure that was clear," he tweeted out.
Soon after that tweet exploded with comments, and famous Fortnite streamer Tyler "Ninja" Blevins and his wife Jessica Blevins were amongst the loudest ones to criticize xQc.
This guy always has some trash to say 🙄 I've literally never heard of a single streamer getting paid to raise money, and per FTC rules if they WERE it would have to be easily known to the public. Keep doing amazing things!

— Jessica Blevins🙏🏿🏳️‍🌈 (@JessicaBlevins) June 30, 2020
Jessica also accused him of sexism after xQc referred to her as "sweetie" while also claiming that he doesn't respect women.
X-It's very clear you don't respect women, or really anyone with again, the trash, I've heard you spew. If you want to be sexist and act like because I'm married to a successful man that it makes me a do-nothing mooching woman, that's your choice to be that kind of person.

— Jessica Blevins🙏🏿🏳️‍🌈 (@JessicaBlevins) June 30, 2020
The fighting continued through the day, with accusations, insults, and digging up of old incriminating tweets, while various streamer "allies" jumped in to support one or the other side. 
Many have thought that accusing xQc of sexism was a cheap shot from Jessica, that it was unfounded and out of place. Especially since she and her husband are not innocent of inappropriate behaviour in their past. Ninja is known for his infamous n-word drops.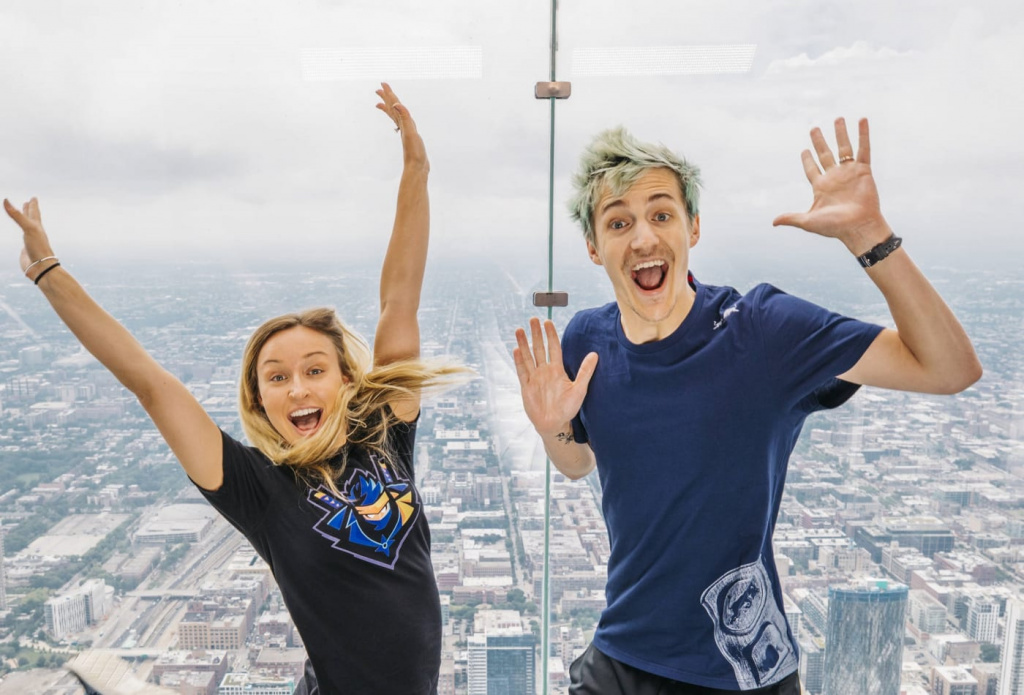 Jessica and Ninja are married since 2017(Picture: Blevins)
Today, a two-year-old clip of  Jessica using the same racial slur has surfaced and got the attention of r/LivestreamFail, where it is currently sitting at 16k upvotes just three hours since it is being posted.
In the video, she's rapping along to a DJ Khalid song featuring Lil Wayne. She was rapping to Wayne's verse when the unintended "n-word" moment happened.
And although it is an old clip, it was practically unknown until it surfaced today amidst the drama, and at the moment of writing this article, Jessica is yet to respond about this incident.
UPDATE: Another video of Jessica saying the "N-word" on stream showed up: