Everyone's favourite streamer Tyler "Ninja" Blevins dropped a cryptic teaser today for a brand new website - teamninja.com with a simple message: "The countdown begins."
Clicking on the website gives few details, viewers are greeted with Ninja's iconic logo, a submit email form and a countdown which should elapse on this Friday, 22nd May 2020 at 12 pm GMT or roughly a day and a half from now.
Other than that there are scant other details though Ninja has previously stated that "new merch" is on the way.
The business-savvy gamer has made himself a highly marketable commodity over the last couple of years and already boasts a line of Ninja clothing, toys, his own Fortnite skin, and even signed a multi-year apparel deal with Adidas that so far has seen him release his very own sneaker named "Time In", nevermind the myriad of endorsement deals with the likes of Red Bull, computer manufacturer NZXT and food delivery service Postmates.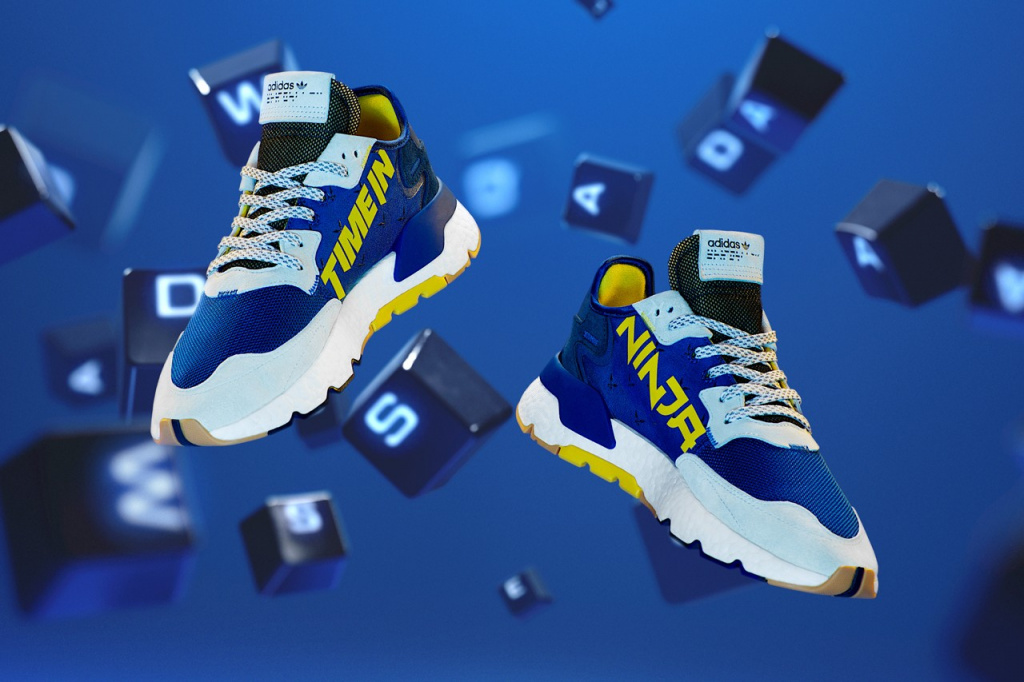 Ninja's Adidas sneakers quickly sold out. (Picture: Adidas)
Further confirmation that it is a new store was provided by iFireMonkey, a prominent Fortnite leaker, who dug around in the website's code to find code for Shopify - an off-the-shelf web store.
Get your wallets ready guys.