Teamfight Tactics Patch 10.7 is going to shake up a lot of things in the Riot Games autobattler as champions and traits are adjusted alongside the introduction of different Galaxies for the first time beyond the PBE.
Below is a full rundown of all of the Patch 10.7 changes as detailed in Lead Designer on Teamfight Tactics at Riot Games Stephen "Mortdog" Mortimer's video.
System changes
Galaxies
Riot initially delayed the Galaxies mechanic for the launch of the third set in order to give more time to test them. While the majority of games will still be regular Teamfight Tactics matches, there is a 45% chance for a game to take place in one of the new Galaxies instead.
The three Galaxies that will be introduced in Patch 10.7 are The Neekoverse, Lilac Nebula (previously called Purple Haze in the PBE) and Medium Legends Galaxy. There will be a distinct symbol at the centre of the carousel to indicate whether you are in one of the Galaxies or not.

The Neekoverse will see all players receive two free copies of Neeko's Help at the start of the game, Lilac Nebula makes all of the first carousel units four cost champions and the Medium Legends Galaxy will make the Little Legends not-so-little with 25 bonus starting health.
More Galaxies will be added in the next patch and players will be challenged to adapt to unexpected circumstances and develop new strategies to create the best builds and counter the opposition.
Other changes
Further changes will be made to various elements of the game system:
Level eight champion tier percentage rates dropped from 13/20/35/35/7 to 14/20/35/35/6
Special carousels occur less often now
The rules for which items stay on champion combine now prioritise items on the board
Removed the additional five seconds per phase for start of set
Ekko, Irelia, Lucian, Xin Zhao attacks performed as part of their spell can now trigger the effects of Statikk Shiv, Guinsoo's Rageblade and Runaan's Hurrican
Champions now celebrate when they are victorious
Graves' splash art has been updated to match his in-game model more closely
Players had noticed carousels that gave all champions the same item and Kayn rounds that provided him with three instead of the usual one item and were wondering what influenced these mechanics. The special carousels will now appear less while no word was given on the rarity of more powerful Kayns.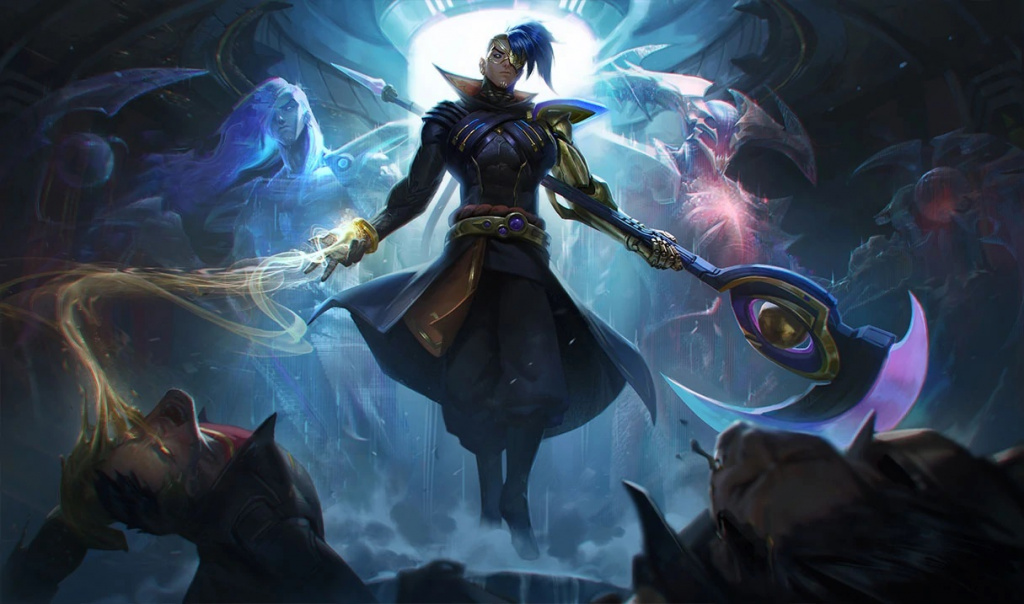 The drop rate at level eight has now been brought back to the level it was during Rise of the Elements and it will be harder to find the strongest units without being at the maximum level.
Trait changes
Two traits will see big reworks in Patch 10.7, Dark Star and Mana-Reaver, while other traits will see smaller adjustments.
Dark Star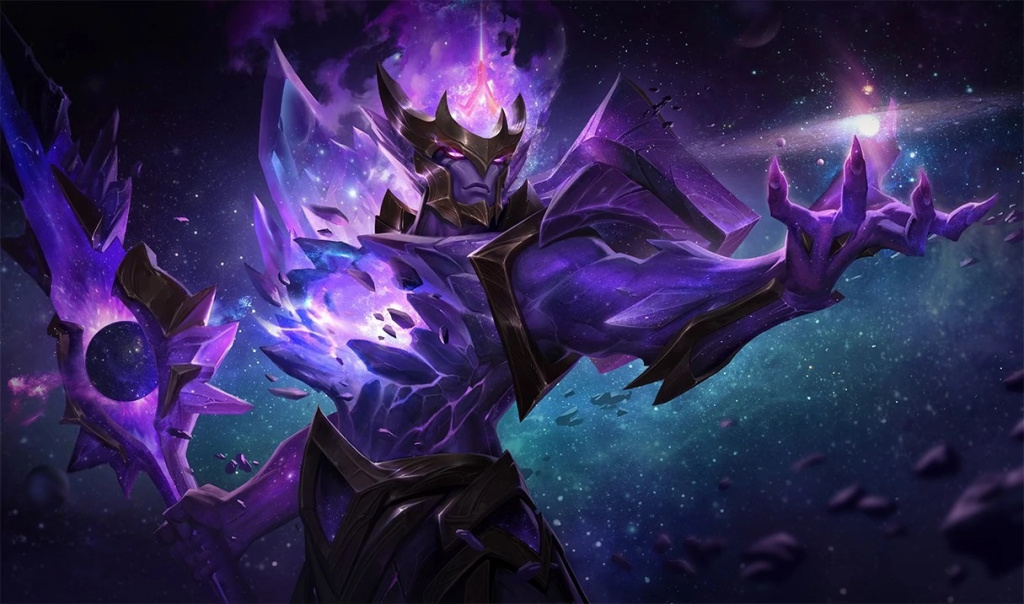 When a Dark Star champion dies, all other allied Dark Star champions gain attack damage and spell power
Three = +25 attack damage and spell power
Six = +35 attack damage and spell power
This now allows all Dark Star champions to gain the buff rather than just a random nearby champion.
Mana-Reaver
Mana-Reaver auto attacks increase the mana cost of their target's next spellcast by 40% with two on the board instead of requiring all four Mana-Reaver. The lack of popularity for Mana-Reavers in the 10.6 meta has led to this change and can now counter a powerful rival frontline casters.
Smaller changes have been made to five other traits:
Blademaster
Chance for two bonus attacks increased from 30/55% to 30/60%
Brawler
Bonus HP decreased from 300/750 to 300/700

Chrono
Bonus attack speed every four seconds increased from 15/35/65% to 15/35/75%
Mystic
Magic resistance to allies changed from 30/120 to 35/105
Sniper
Bonus damage per hex distance increased from 12% to 15%
Champion changes
As expected, numerous champions are being buffed, nerfed or changed in Patch 10.7.
Aurelion Sol
Spell damage reduced from 120/175/750 to 100/150/750
Target selection is now random instead of weighted random
Caitlyn
Cast time reduced from 1.5 seconds to 1.1 seconds, resumes attacking quicker after spell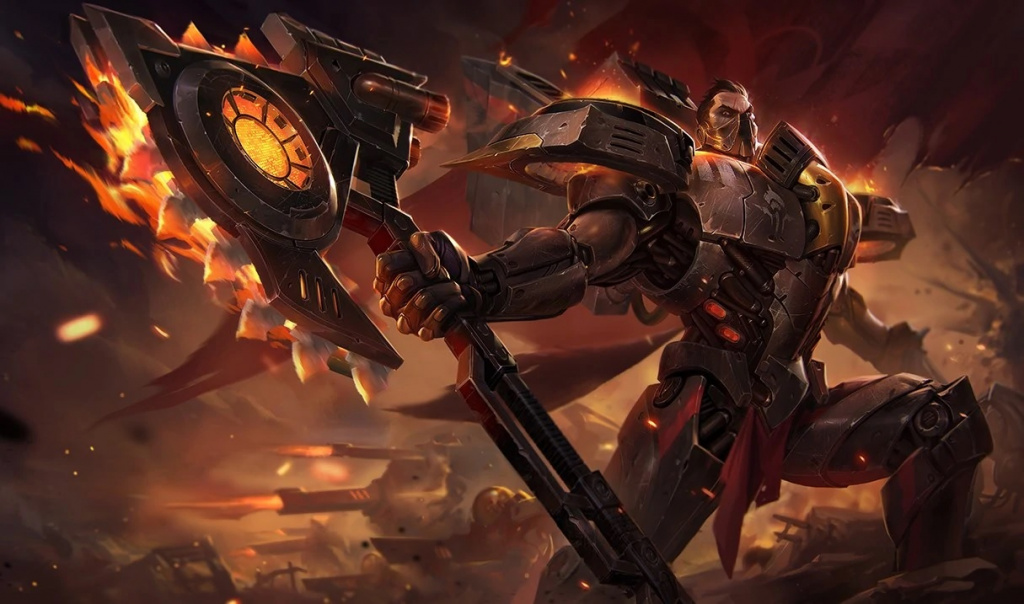 Darius
HP increased from 650 to 750
Ekko
Spell damage reduced from 250/450/2000 to 225/400/2000
Ezreal
Mana reduced from 60/120 to 50/125
Spell damage decreased from 250/350/700 to 200/300/600
Gangplank
Mana increased from 50/150 to 75/175
Spell damage decreased from 650/850/9001 to 450/600/9001
Kassadin
Mana decreased from 0/100 to 0/80
Lulu
Attack speed reduced from 0.85 to 0.8
Miss Fortune
Attack speed reduced from 1.1 to 1.0
Mana increased from 50/150 to 75/175
Spell damage decreased from 70/90/999% to 60/80/999%
Shaco
Spell damage decreased from 250/325/450% to 250/325/400%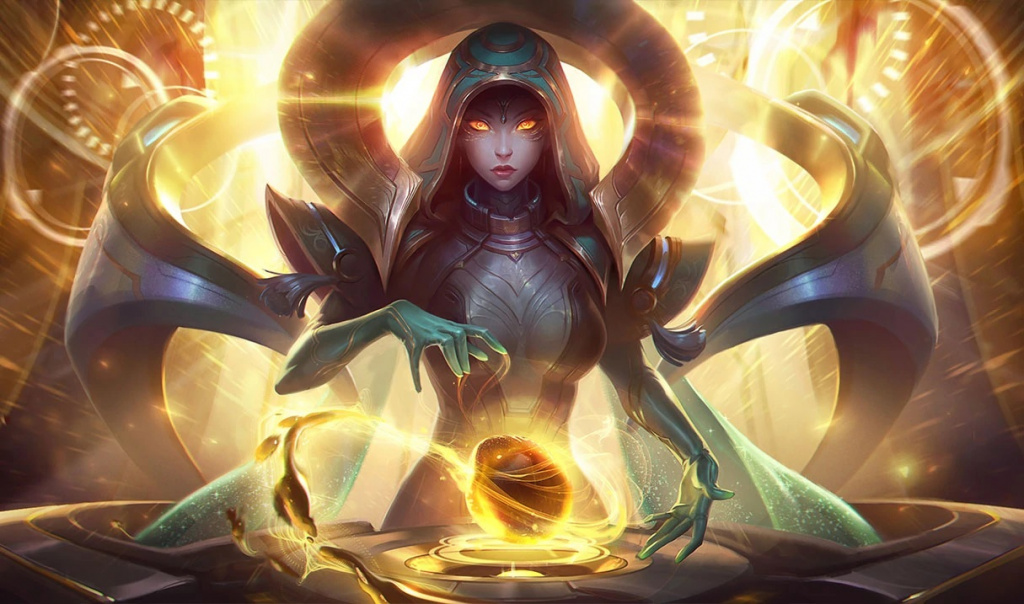 Sona
Mana decreased from 50/150 to 50/125
Spell healing changed from 300/450/2000 to 350/500/2000
Vel'Koz
Mana decreased from 0/80 to 0/70
Wukong
HP increased from 850 to 950
Xayah
Attack speed increased from 0.75 to 0.8

Ziggs
Mana increased from 0/40 to 0/45
Xin Zhao
Mana increased from 0/50 to 0/60

Spell damage increased from 175/250/350 to 200/275/375
Zoe
Mana reduced from 90/120 to 70/100
Spell damage increased from 150/225/300 to 150/225/400
Item changes
Only four items are changing in Patch 10.7.
Morellonomicon
Burn over 10 seconds reduced from 30% to 27%
Red Buff
Burn over 10 seconds reduced from 30% to 27%
Statikk Shiv
Damage per bounce increased from 75 to 80
Warmong's Armor
Missing HP regen per second increased from 4% to 5%
Patch 10.7 will be coming to Teamfight Tactics live servers on 1st April alongside Patch 10.7 for League of Legends.