Regional Qualifiers for the Teamfight Tactics EMEA Showdown are completed and everything is ready for the final event!
In total, 6 Regional Qualifiers have been held for this tournament which marks the return of Teamfight Tactics to Twitch in 2021.
The best Teamfight Tactics players from all around Europe will compete, and if you are a fan of Teamfight Tactics, this will definitely be an event you will want to watch.
So, without further ado, here's everything you need to know about the event.
Teamfight Tactics Showdown schedule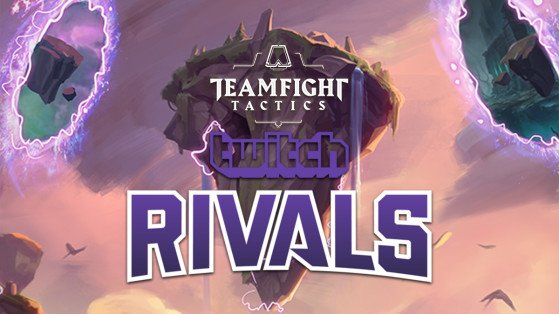 (Picture: Twitch)
Regional Qualifiers have been completed last week, and the Pan-EMEA Finale will be a one-day event.
The Teamfight Tactics Showdown finale is scheduled for 24th March.
The event starts at 6 pm CET / 1 pm ET / 10 am PT and should last around ~6 hours.
18:00 - 21:00: Group Stage (CET)
21:00 - 0:00: Top 8 (CET)
Teamfight Tactics Showdown format
Game Mode: 8-player Private Lobbies
Scoring Format

Each player starts each Stage with 1000 "MMR" which is adjusted each game by the following:

1st: +50
2nd: +30
3rd: +20
4th: +10
5th: -10
6th: -20
7th -30
8th - 50

At the end of the Stage, players are ranked by overall "MMR"
Group stage:

Lobbies will shuffle after each game
Shuffling will be done "evenly", i.e. players will play against other players roughly an equal number of times, if possible.

Finals

Points reset and 8 players play 4 rounds in a single lobby.
The first 4 spots are awarded to the winner of each lobby from Game 4 of the Ro32
The remaining 4 spots are awarded to the top-4 points earners not already qualified.
Teamfight Tactics Showdown players
In total, 24 streamers will be competing at the event, the best three from each of the Qualifier tournament.
The qualifiers were held for the following countries and regions: DACH, France, Turkey, Spain, Poland, United Kingdom, CIS, and Wild Card invites.
Teamfight Tactics Showdown prize pool
In total, the tournament boasts $50,000 in prize money for players to grab.
The prize will be split as follows:
| | |
| --- | --- |
| Placement | Prize money |
| 1st | $10,000 |
| 2st | $6,000 |
| 3rd - 4th | $4,000 |
| 5th - 8th | $2,000 |
| 9th - 12th | $1,500 |
| 13th - 16th | $1,000 |
| 17th - 32nd | $500 |
Teamfight Tactics Showdown stream: How to watch
Teamfight Tactics Showdown will be broadcasted live on the official Twitch Rivals channel, as well as on the personal channels of the participating content creators.