Valheim, an indie survival RPG made by Iron Gate, is by far the biggest gaming story of 2021 so far.
The game has sold more than 2 million copies in just two weeks since its release, and at the time of writing this article, more than 400,000 gamers are playing the game on Steam.
The unimaginable popularity of Valheim comes from its engaging gameplay which encourages players to explore the intriguing and diverse world and search for more resources in order to craft more powerful items.
The game has interesting crafting mechanics, but at its core, it is rather simple and forgiving, which means less stress for players, which many agree is its main appeal.
The other huge appeal of the game is that its retro visual style means that it will run on basically any PC because it is completely undemanding in terms of resources. And on top of all that, the game's size is less than 1GB.
With such low hardware requirements, many fans are thinking that Valheim will be a perfect game for mobile devices and that developer Iron Gate should bring the game to smartphones.
Is Valheim coming out on Android and iOS smartphones?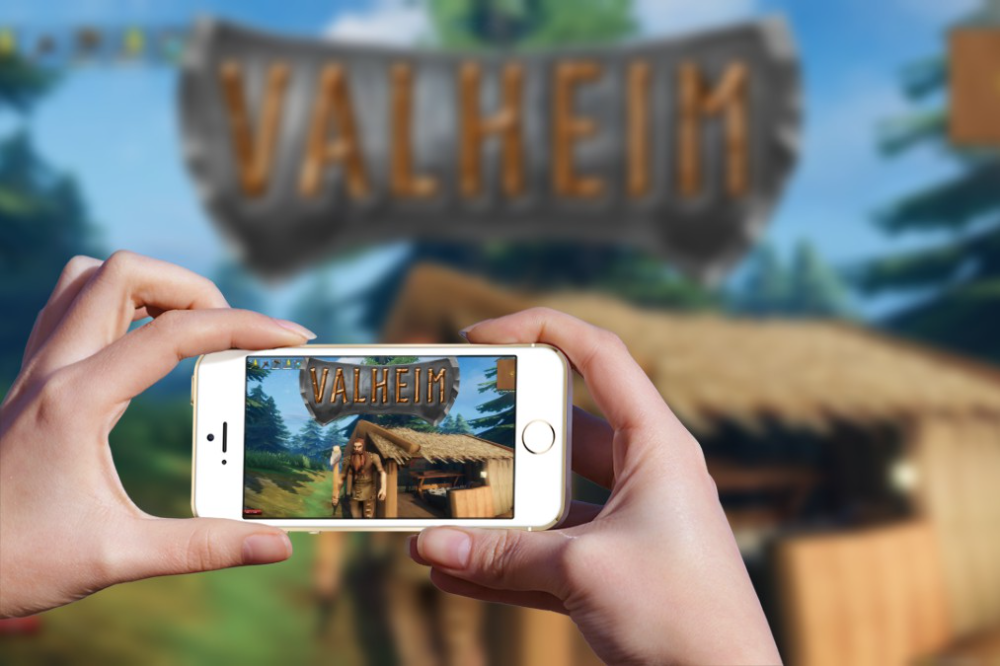 (Picture: Iron Gate)
Developers Iron Gate are currently 100% focused on fixing the game while in Early Access and finishing all planned content in order for the game to become fully complete for PC.
And while there are no official plans for the game to be released on other platforms, developers say that they are not ruling out other platforms in the future.
Given the fact that the game is a huge financial success and unbelievably popular, developers are probably in a position to hire more people to work on the game and the chances have improved drastically for the game to be released on mobile devices at some point in future.
Valheim Android/iOS release date
If developers have any plans to release the game for mobile devices, we don't expect that to happen before Q4 of 2021, or probably the first half of 2022, which looks like a more realistic date.
The game is still in development, and the Steam version is just in Early Access, and while there's already a lot of things completed, Iron Gates states that there's still much to work on and content to be added before the game can be considered finished.
Throughout 2021, they will probably focus solely on completing the PC version of the game, and then we can expect later Valheim to be ported on consoles and even smartphones.