Valorant is set to get an anime-themed gun bundle in what is sure to be a massive hit with players.
Featuring the game's agents in anime style the weapon skins are colourful and real statement pieces.
They include:
Sage-inspired Ghost
Cypher Guardian
Killjoy Spectre
Reyna Phantom
and Jett inspired Knife/Melee

Reyna's Phantom. (Picture: HITSCAN)
Such a skin collection was teased in a recent HITSCAN video and revealed now in a video of the very same YouTube channel.
The developers explained that these skins are unique with the Agent's featured popping out and when moved, either to inspect or when ADS, the Agent's image will move to always face you.
"No matter which direction you look at the gun or you see the character - this image is never going to distort," explained the Riot devs.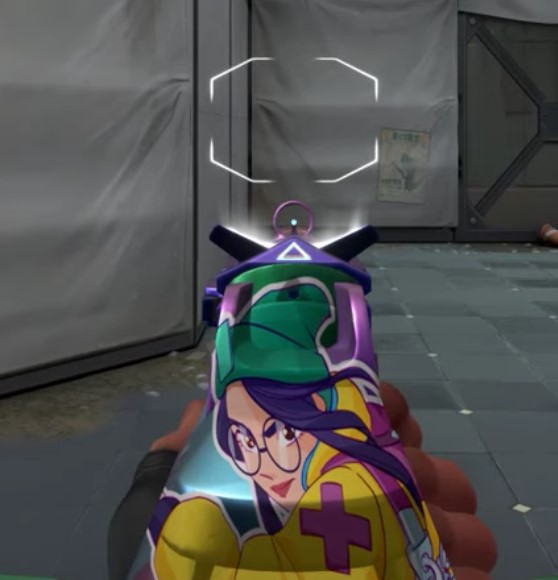 (Picture: HITSCAN)
"This (skin) is actually a brand new texture shader for us, to figure out how can we best have an image that is always visible."
Each of the five Agents represented all have their own chibi-inspired gunbuddies and sprays

The GO VOLUME 1 gunbuddies can be seen in the window of the store found in defender spawn on Split. (Picture: HITSCAN)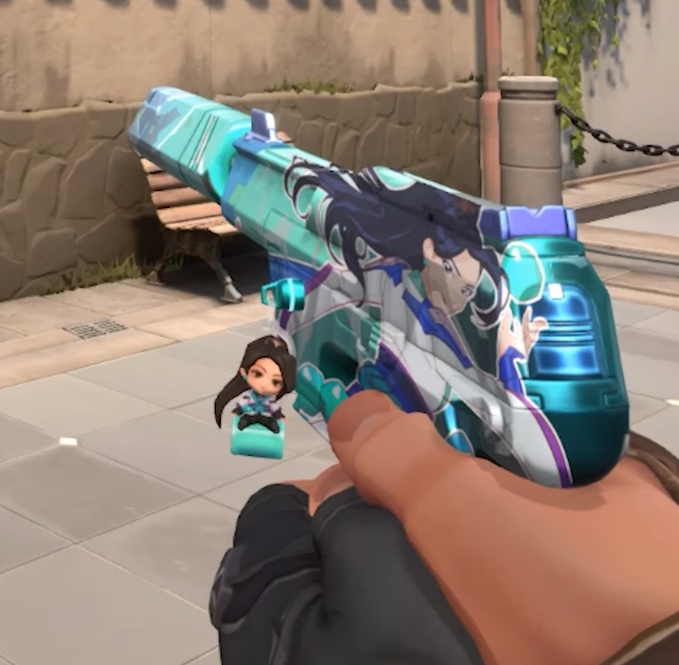 Sage's Chibi gunbuddy hangs off her Ghost.
Each Agent will also get a unique anime spray and player card.
No price for the skin collection has been revealed yet but they are certain to fall into the more expensive categories. A release date for the skin has not yet been made public.
It is also safe to assume this is just the first of several anime-inspired gun skins coming to Valorant as this official name of the skin line is VALORANT GO! VOLUME 1, suggesting that many more volumes will be forthcoming featuring more of the game's Agents.