Riot Games was founded in 2006, and for a long time, there was a running joke within the community that they should be called "Riot Game" because up until 2019, their highly popular MOBA game, League of Legends, was the only game they have ever developed.
But things have changed drastically since then, as in the meantime Riot has released Teamfight Tactics, Wild Rift, Legends of Runeterra, and Valorant, with many more games to come in the upcoming years.
Asides from the "Riot Game" joke becoming obsolete, one other thing is about to become a thing of the past.
We are talking about the League of Legends companion app, League+.
About a year ago, Riot Game teased the transition to a multi-game functionality of the app, in line with the new needs of players who now play a lot of Riot games.
Eleven months have passed and Riot has now officially revealed the rebranded app, called Riot Mobile.
What is Riot Mobile mobile?
Riot Mobile is an upgraded version of League+ and it represents a companion app for all Riot Games titles.
"When we set out on this project, our goal was to create an experience for players that made it easy to discover new content and activities to engage with, stay informed across all of our titles and events, and connect to other Riot players outside of the game," Riot stated.
Aside from the multigame foundation, the goal with the new version is to improve the app's stability and performance, as that's something many players have been complaining about over the years.
What are new features?
The 1.0 version will be primarily focused on setting up the foundation for the app, while Riot Games promises a slew of new features to come in 2022, including esports tracking, more access to content, and personalization.
The general idea for Riot Mobile is to become an ultimate hub for all things related to Riot's games.
Here are some of the features that are coming on the release day:
Player Profiles
Cross-Game & Cross-Region Chat
Quick Paths to Search for Friends & Start Conversations
Shortly after Riot Mobile's initial launch, Riot plans to add new features focused on esports, match history and player security.
What games are supported?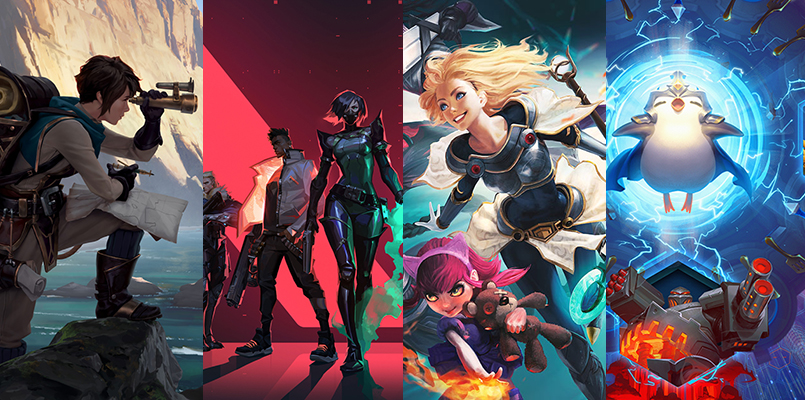 Riot Mobile is designed to support all current and future Riot titles equally, as Riot wants for the app to be an easy way to stay up to date with the games and events that players care about.
With that in mind, these games will be supported:
Valorant
League of Legends
League of Legends: Wild Rift
Legends of Runeterra
Teamfight Tactics
In 2022, Riot plans not only to support all of their games but also to allow " for players to connect with the content and people they enjoy across all of our titles in a fun and comfortable way." 
How to download Riot Mobile?
If you already have League+ installed, your app will be automatically updated once Riot Mobile becomes available. Otherwise, you will be able to download the app for free once it releases via your device's app store.
Riot Mobile release date - when will the app become available?
Riot Mobile is set to be released on 4th October 2021 for Android and iOS devices.
For all the latest breaking news and updates, make sure to bookmark our Valorant tab for all of your Riot Games needs.